Brady And Mahomes' Post-Super Bowl Conversation Revealed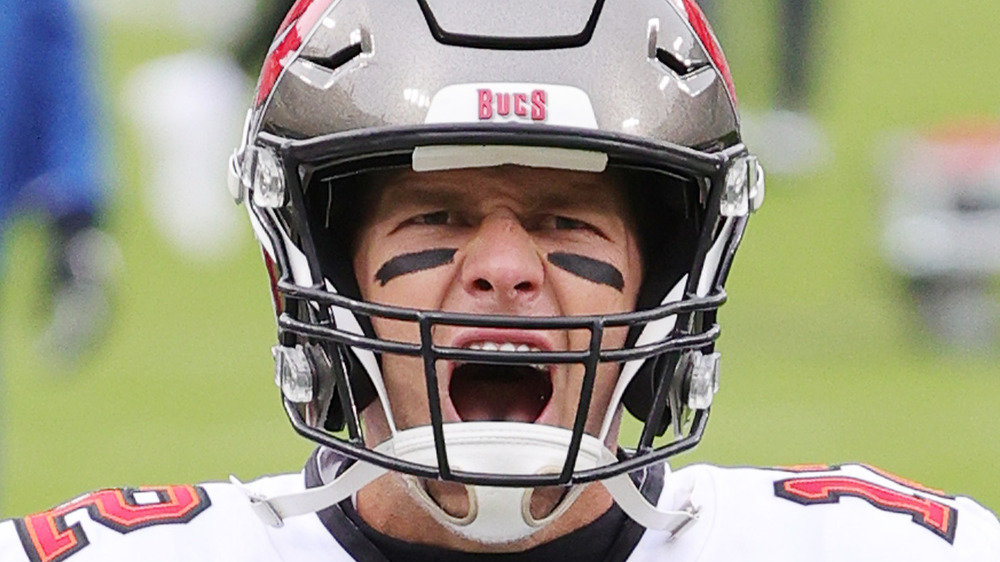 Stacy Revere/Getty Images
"Let bygones by bygones" appears to be the motto of the 2021 Super Bowl. So it appears after Tom Brady and Patrick Mahomes shared a tender moment following the Tampa Bay Buccaneers' victory over the Kansas City Chiefs on Feb. 7, 2021. 
As reported by USA Today, superstar quarterback Tom Brady is notorious for not exactly displaying the best sportsmanlike behavior — lest we forget the moment he refused to shake Philadelphia Eagles quarterback Nick Foles' hand after losing Super Bowl LII. Sports reporter Stacey Dales recalled Foles' assessment of the shady situation via Twitter: "You know it's happened a few times," Foles reportedly said. "Someday Tom and I will have a great conversation about it and probably laugh about it. It is what it is. I think he's a tremendous player." 
But that's not all. There's also the time Brady snubbed quarterback Eli Manning after the Patriots fell to the New York Giants in Super Bowl XLII. Andddd, remember when the Patriots faced another loss to the Giants in Super Bowl XLVI? "Brady immediately left the field when his third-down Hail Mary fell incomplete," reported USA Today.
Interestingly enough, it seems Brady does manage to find himself available to receive a handshake from an opponent after winning a big game. That brings us to 2021 and the conclusion of Super Bowl LV. Brady and Mahomes met each other mid-field and exchanged a few words after the highly-anticipated game. What did the football frenemies have to say to one another? Keep reading to find out!
Brady and Mahomes had a moment after the Super Bowl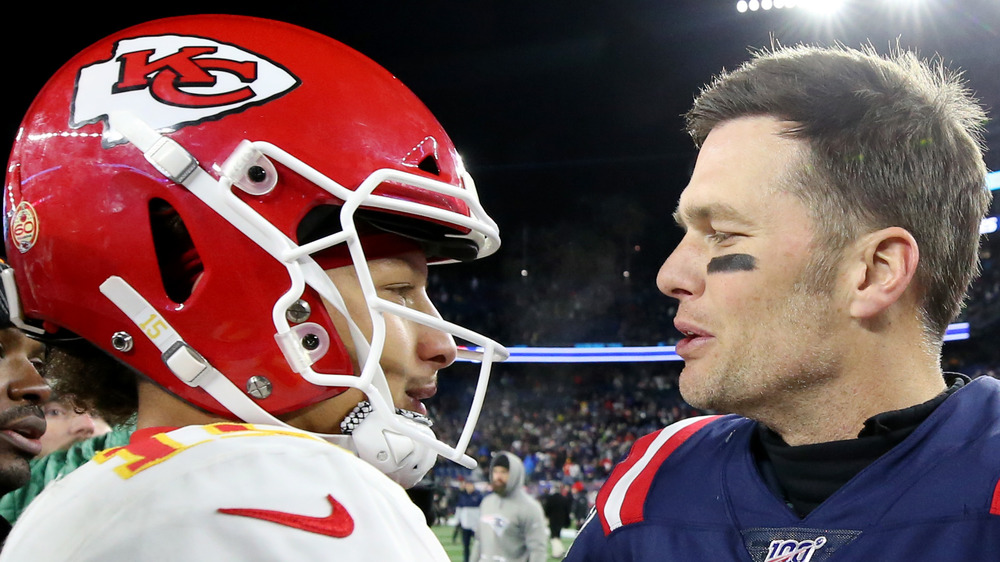 Maddie Meyer/Getty Images
According to the Los Angeles Times, Kansas City Chiefs quarterback Patrick Mahomes had nothing but positive words for his opponent, seven-time Super Bowl champ Tom Brady. "You're awesome," the much younger Mahomes told the Tampa Bay Buccaneers QB (per CBS Sports). According to USA Today, Brady returned the good vibes, telling Mahomes to "keep in touch."
Maybe this act of excellent sportsmanship should come as no surprise. In interviews leading up to the big game, both players had nothing but nice things to say about one another. Mahomes, who is Brady's junior by a whopping 18 years, openly shared his admiration for the veteran superstar prior to their meeting in the NFL championship. "As I continue in my career, I am still trying to do whatever I can to watch the tape on him. Because he is doing it the right way, and you can tell by how many Super Bowl championships he has, and the rings on his fingers." Mahomes said, per CNN. Brady echoed those same sentiments, telling reporters "I really admire Patrick for the kind of player he is. He has great command of his team. I know his teammates love playing with him. He's got great charisma. I think when I see Patrick, I see someone who, you know, none of these moments are too big for him."
And there ya have it folks! No beef between these two football stars! But that still doesn't explain Brady's checkered past when it comes to congratulatory gestures.
Tom Brady insists he's a good sport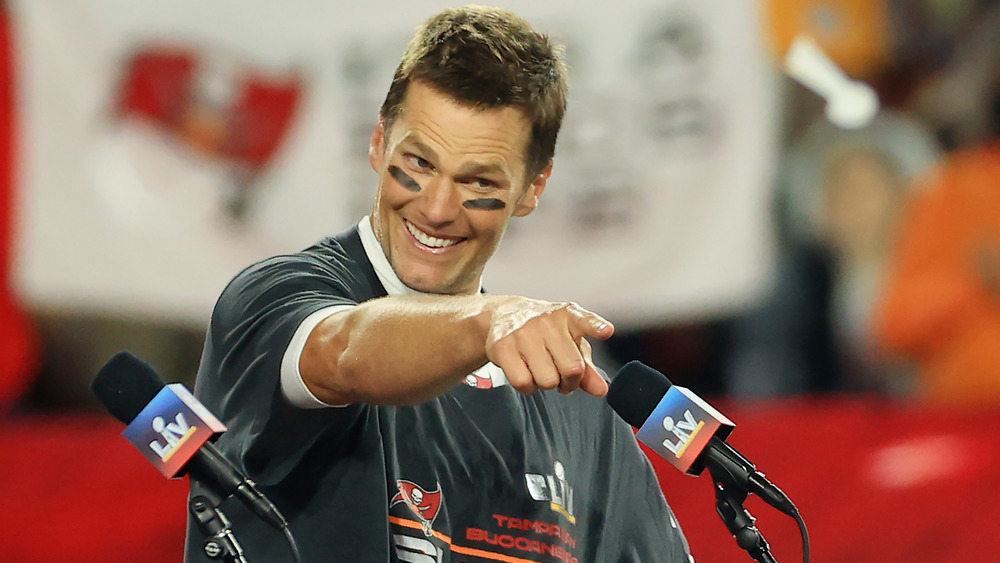 Mike Ehrmann/Getty Images
Speaking of beef, perhaps all of Tom Brady's perceived disses in the past are just one great big misunderstanding. 
During a 2020 interview with the Tampa Bay Times, the famous quarterback took a moment to defend his decision to ignore Philadelphia Eagles quarterback Nick Foles after losing Super Bowl LII. "That was never my intention," Brady said about the perceived snub. "I wouldn't be a bad sport," he added. "I didn't even think about that. I think Nick Foles is a hell of a player and a Super Bowl champ. I don't know one reason or another why I wouldn't do that. Sometimes I run off the field, sometimes I haven't. Sometimes if I have a personal relationship, like I have with Drew and Justin and Aaron over the years...I don't know, I don't think it's anything particular other than I have great admiration for Nick and I think he's a hell of a player."
Okay, then. Must be Brady does not have a personal relationship with Los Angeles Rams quarterback Jared Goff either, because after losing a game to Goff in November 2020, Brady also did not deign to shake hands. According to CBS Boston, "Poor Jared Goff was left standing at midfield, looking around like a lost baby giraffe.
Could it be that Brady has never meant any disrespect when opting to skip shaking hands with his opponents after tough losses? Maybe it was all just a classic case of logistics and not being able to get to his opponents during the chaos that ensues after Super Bowls? Perhaps. We'll let you be the judge.