Too Hot To Handle's Haley Reveals Cosmetic Procedures In Before And After Shots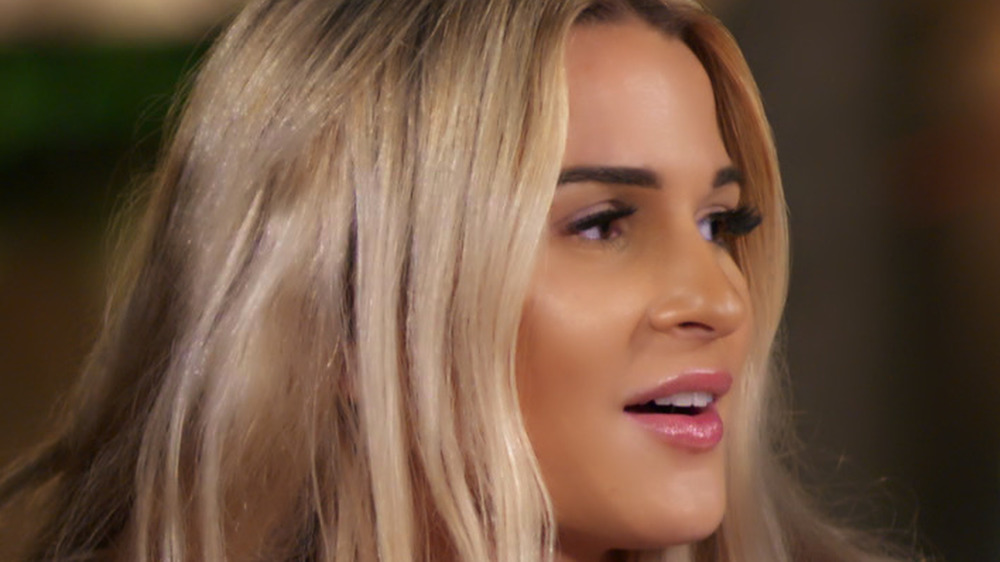 Courtesy of Netflix
Aside from the temptation and the drama among the cast of Netflix's Too Hot To Handle, the overly attractive cast of the show's pilot season kept us coming back for more eye candy. Seriously, who wouldn't want to watch a show full of attractive singles who are forbidden from hooking up with one another? The men of Too Hot to Handle were enough to keep the ladies drooling, but the lovely ladies of Season 1 really brought the heat to the show. With so many good-looking people on the show, viewers couldn't help but wonder if any of the ladies had ever gotten plastic surgery in the past. The answer? Yes, some of the cast has gotten work done, including Haley Cureton.
The rebellious and cynical Florida native only lasted halfway through the season, but she surely made enemies in the rest of the cast (except Francesca Farago) along the way. Although Haley found the show's concept to be ridiculous, she still managed to troll the cast — and THTH's omniscient, AI robot host Lana — by planting a jaw-dropping kiss on Francesca. Following her exit from the show, Haley has openly admitted to getting plastic surgery. Read on to get the scoop about Haley's cosmetic procedures.
Haley Cureton reveals she got her nose, lips, and breasts done
During Haley Cureton's time on Too Hot to Handle, she revealed that she would get a nose job with her share of the prize money, per Screen Rant. Although she didn't win the competition, it seems that Haley followed through with her word. In early February 2021, the reality star shared photos of her cosmetic procedures on her Instagram Story (pictured above) when asked how much filler she's gotten in her lips. The collage of photos documents her surgical progress from 2 syringes of lip filler to 5.5 syringes. She also shared a selfie of her nose post-surgery.
Additionally, per Screen Rant, the straightforward reality star reportedly got breast implants after leaving the show. When asked by a fan about her favorite thing she's bought since her appearance on Too Hot to Handle, Haley's answer was simple: her nose. "I didn't make a lot of $$ from the show," she wrote on Instagram. "I made a lot of $$ on my own but with opportunity's [sic] I only had because I was on the show."
In the middle of her Q&A session on her Instagram Story, Haley took the time to address haters speaking on her appearance prior to undergoing surgery. She shared a throwback bikini pic, writing, "I literally have no make up on in the earlier lip photos and a full face of makeup in the after. Ppl [sic] don't have to keep telling how ugly I was before I was still very confident natural and I've always embraced who I am regardless of how I look." You tell them, Haley!