The Truth About Michelle Obama's New Job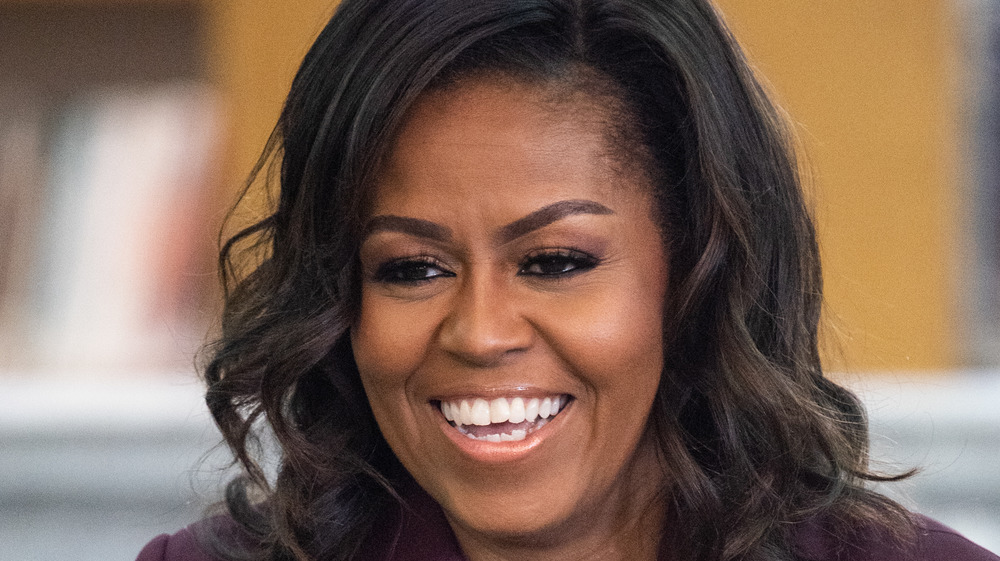 Jim Bennett/Getty Images
When Michelle Obama was the first lady of the United States, she did a lot in the prominent role. Among many other tasks and responsibilities, she met with leaders from around the world, led her own initiatives, and started growing food at the White House. "Back in March 2009, a vegetable garden was planted on the South lawn," per Bustle. The White House Kitchen Garden — affectionately known as "Michelle's garden" — "was used to prepare meals for the Obama family and their guests throughout the 44th president's administration."
In fact, the garden was such a success, that it is now "home to fruits, vegetables, and herbs." Additionally, it "supplies the White House with about 2,000 pounds of food each year," Delish noted. If those living in the White House don't manage to each that much food, the rest is "donated to a charity in Washington, D.C., that feeds those who need it."
Although Michelle is no longer living at the White House, her garden is still thriving. First lady Dr. Jill Biden proved that when she sent her predecessor a basket filled with goodies from the garden. That was the perfect gift for Michelle as she not only is surely still proud of the produce from her namesake garden, but she's also taken on a new job that could put those veggies to good use.
Michelle Obama and Netflix are a delicious combination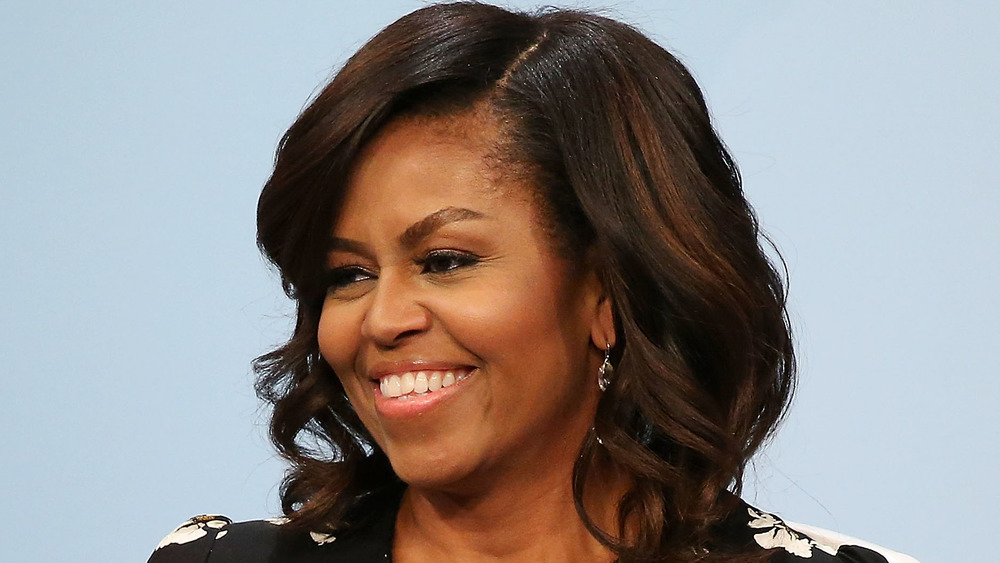 Paul Morigi/Getty Images
Michelle Obama took to Twitter on Feb. 9, 2021, to make an exciting announcement regarding a new project that she is involved with that may be a little unexpected. "I'm beyond thrilled to share that on March 16, I'll be launching a new show on @Netflix called Waffles + Mochi!" she wrote. The former first lady added, "I'm excited for families and children everywhere to join us on our adventures as we discover, cook, and eat delicious food from all over the world." Michelle also noted that she was thrilled to be working with Partnership for a Healthier America "to help kids build healthy habits and help families in need cook with fresh ingredients together at home."
The show, which focuses on puppets Waffles and Mochi, sees them "blast off on global ingredient missions, traveling to kitchens, restaurants, farms, and homes all over the world, cooking up recipes with everyday ingredients alongside renowned chefs, home cooks, kids, and celebrities," according to Netflix (via People). The duo will be joined by Michelle, who appears as the owner of a supermarket. People also explained that on top of starring on Waffles + Mochi, Michelle is also acting as an executive producer along with her husband, former President Barack Obama, on the show that is being "produced by the Obamas' Higher Ground Productions."
Honestly, this sounds like the kind of kids' show that even adults will be eager to check out.