Where Does Queen Latifah Live And How Big Is Her House?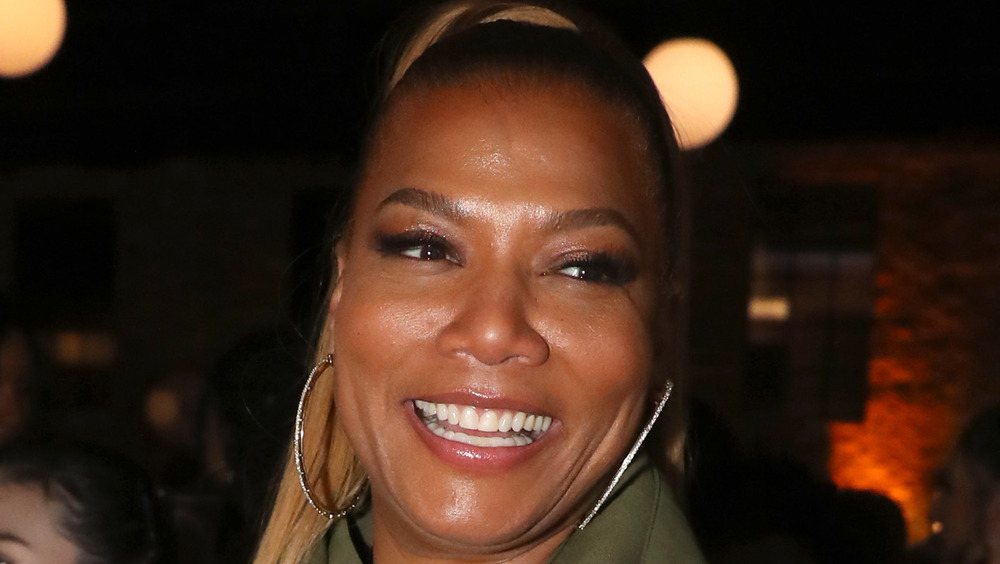 Johnny Nunez/Getty Images
Queen Latifah's (real name Dana Elaine Owens) thrilling reboot of 1985's crime drama, The Equalizer, made its big debut on CBS immediately following Super Bowl LV on Feb. 7, 2021, as People reported. The television show — which follows a former federal agent now working outside the law to protect the innocent and unjustly accused — was also adapted into an Antoine Fuqua film starring Denzel Washington in 2014.
As Forbes noted, 2021's The Equalizer remake makes history on two fronts — for being the first scripted drama since 1995 to air after the Super Bowl (quite the desirable time slot, no?), and for starring only the fourth Black woman in a primetime network drama. "I remember watching the TV show with my mom," actor Lorraine Toussaint, who portrays the aunt of Latifah's character, said, adding that "to reinvent the show for a woman, and a woman of color — that sounds really interesting."
The show's production is based in the former Izod Center in East Rutherford, N.J., as NJ.com pointed out, and viewers familiar with the Garden State could easily spot local landmarks in the pilot. Queen Latifah has strong personal ties to the shooting locale, as she is a Newark, N.J. native. Her production company, Flavor Unit, was even situated inside a retired firehouse in Jersey City's Powerhouse Arts District. Where does Latifah personally reside, however? We would assume nothing but a place fit for a queen would do...
Queen Latifah lived a glamorous bicoastal life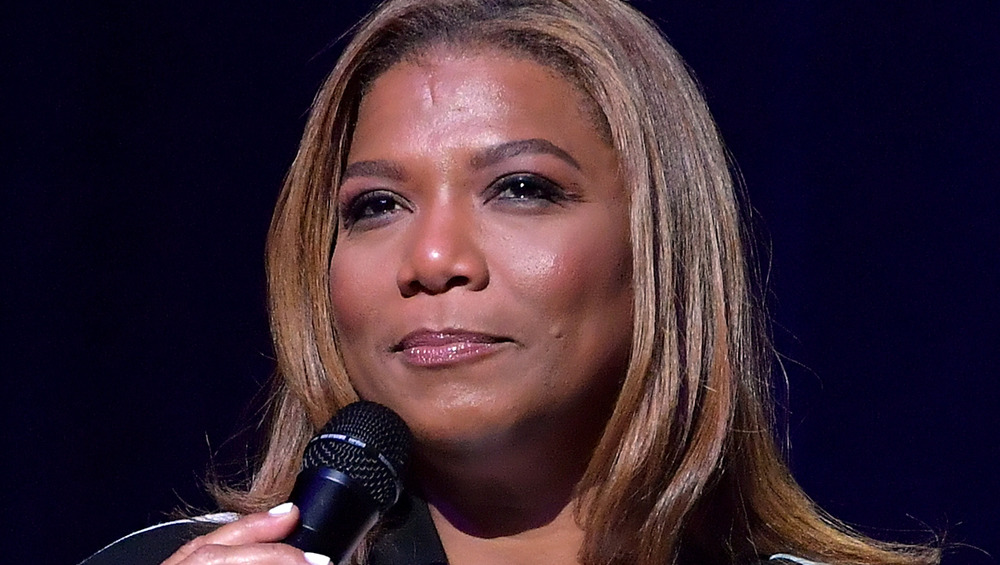 Lester Cohen/Getty Images
According to NJ.com, Queen Latifah parted ways with her Colts Neck, N.J. home in March 2015, less than a year after her talk show, The Queen Latifah Show, got canceled. Her estate, which boasted nine acres and featured, inside the mansion, six bedrooms, a home theater, and a heated infinity pool, sold for a loss at $2 million (Latifah had purchased it for $50,000 more), NJ.com reported.
Queen Latifah once owned a Hollywood mansion as well. The traditional-style mansion was constructed in 1922 and spanned 2,026 square feet. The sweet West Coast pad — which boasted French door accents, three bedrooms, and two bathrooms — was sold in 2014 for nearly $2 million, according to Curbed Los Angeles. 
Although it's unclear where the rapper turned actor personally calls home as of her New Jersey-filmed show's debut, it's obvious she's committed to creating housing for those in need. In 2019, NJ.com reported that Queen Latifah invested in a $14 million property development that will add 36 new home units to downtown Newark. "Today's Newark is stirring again, stirring because our greatest export was never a product, it's always been the people," Queen Latifah proudly remarked on the project. Between this and her use of the state to film The Equalizer, we'd hazard a guess she's made all New Jerseyans proud.