The Real Reason Priyanka Chopra Was Asked To Leave A Film Set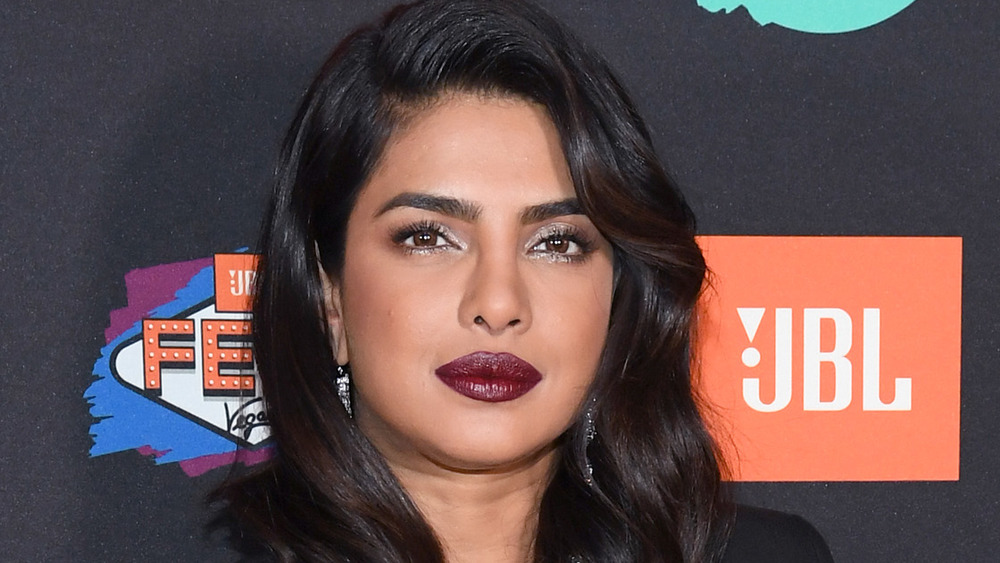 Kevin Mazur/Getty Images
Actress Priyanka Chopra is probably one of the last stars you would expect to have to leave a Hollywood set. She rose to fame during her time starring on the American TV drama Quantico after getting her start in the Bollywood film industry, via Biography. Her 2018 marriage to Nick Jonas helped make her a household name among American audiences still clueless about her growing celebrity status. "I'm destiny's other favorite child besides Beyoncé," Chopra told Byrdie in March 2020. "The stars aligned or something when all this happened to me." 
It was her mother who helped her get her start after sending photos Chopra took for a scholarship program in Australia over to the Miss India competition instead. After receiving a callback, Chopra went on to secure the Miss India title before becoming Miss World shortly after. Since breaking into acting, the India native does not like to consider herself a crossover star. "It's not something I'm doing," she told Byrdie. "I'm an Indian actor. I work in Indian films, and I work in America. The globe is my stage, and I'm someone who goes where my work takes me. I'm not crossing over or crossing back. There shouldn't be borders to talent." 
Her bold stance and advocacy has worked for her in many instances. But, there was one incident she had, where her fight for equality almost led to her removal from a film set.
The 15 years it took Priyanka Chopra to stand her ground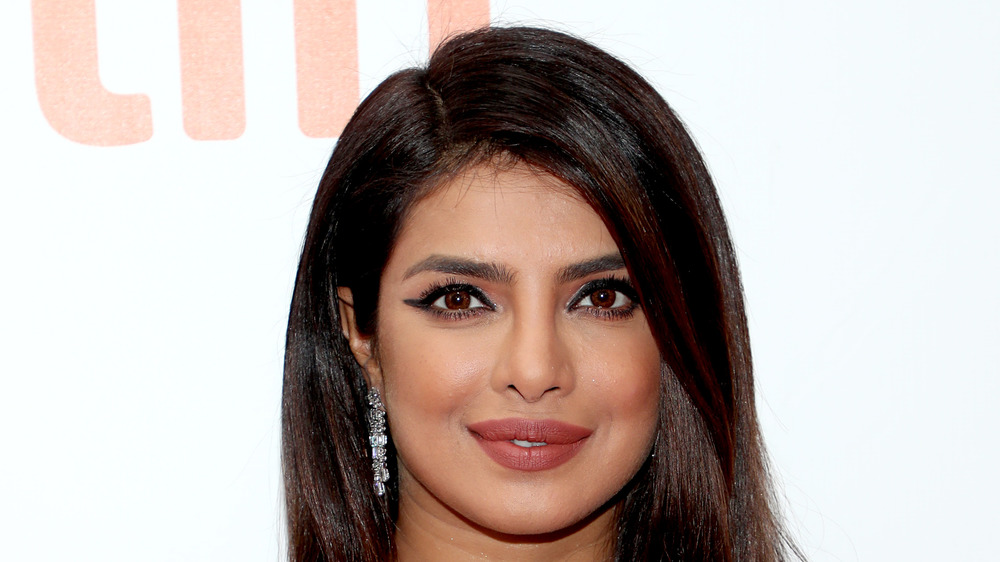 Jemal Countess/Getty Images
In February 2021, Priyanka Chopra appeared on the Skimm'd From the Couch podcast where she recalled the time she had her job threatened after demanding equal pay, Page Six reported. She shared how the movie producer suggested that she "should leave" the set if she wasn't comfortable being paid less than her male counterparts. The Quantico star went on to explain how the producer told her to "take the paycheck which was nominal compared" to the men, or she could opt to leave.
"There's so many other girls who will take this opportunity," Chopra claimed she was told. "And, you know, women in movies are interchangeable." She explained why she decided to stay rather than stand firm in her demand for equal pay. "I didn't do anything about it," she revealed. "I had to work within the system because that's what we're told, that, 'You know, if you want this job ... this is the only way.'" 
According to the Baywatch star, it took her over a decade from the time the incident occurred for her to feel more confident in defending her rights as a woman. "It took almost 15 years for me to get to that place where, you know, I could stand my ground," she shared. "It took hearing the conversations from other women banding together to give me the confidence to stand up for myself." Chopra's 2017 Full Power of Women speech is regarded for motivating women all over the world.