Inside Nick Jonas And Priyanka Chopra's Desire To Expand Their Family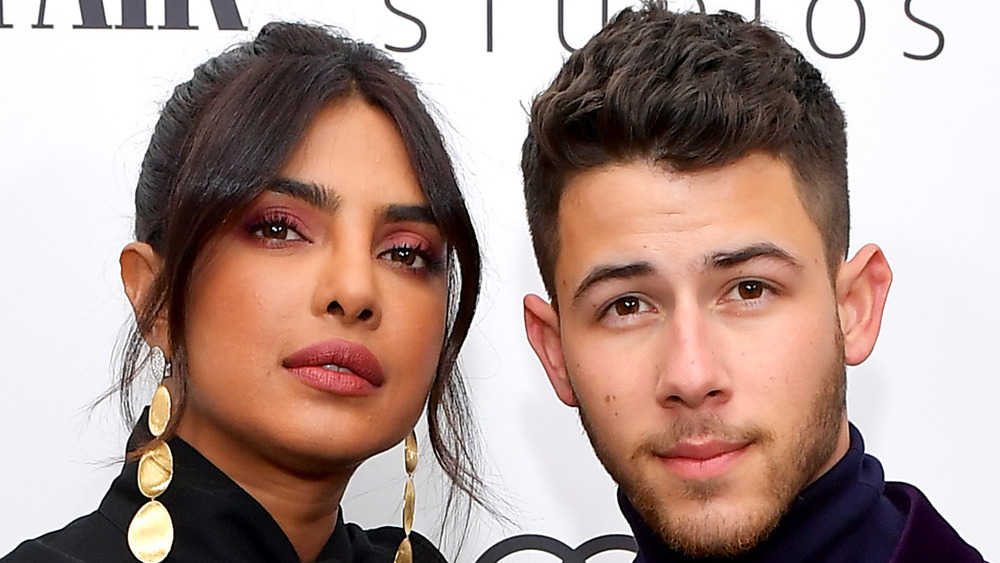 Matt Winkelmeyer/Getty Images
Nick Jonas and Priyanka Chopra have been going strong for several years. The couple first met in 2017, when they were both in New York for the Met Gala. According to Oprah Magazine, Jonas and Chopra grabbed a drink together about a week before the Met Gala and then hung out at Chopra's apartment after. The couple moved fast — Jonas even met the actress's mother that night! And, once the 2017 Met Gala rolled around, the duo — who were still just friends at the time — made their first public appearance together. 
It wasn't until a year later that Jonas and Chopra officially started dating, per Us Weekly, and once they finally got together, it didn't take them long to fall in love. By July 2018, the duo was engaged, and by the end of that same year, the couple tied the knot with two celebrations — whew! After such a whirlwind romance, the now-married couple is still going strong. It looks like the couple may even be ready to take another big step in their relationship: starting a family!
Nick Jonas and Priyanka Chopra have both opened up about wanting children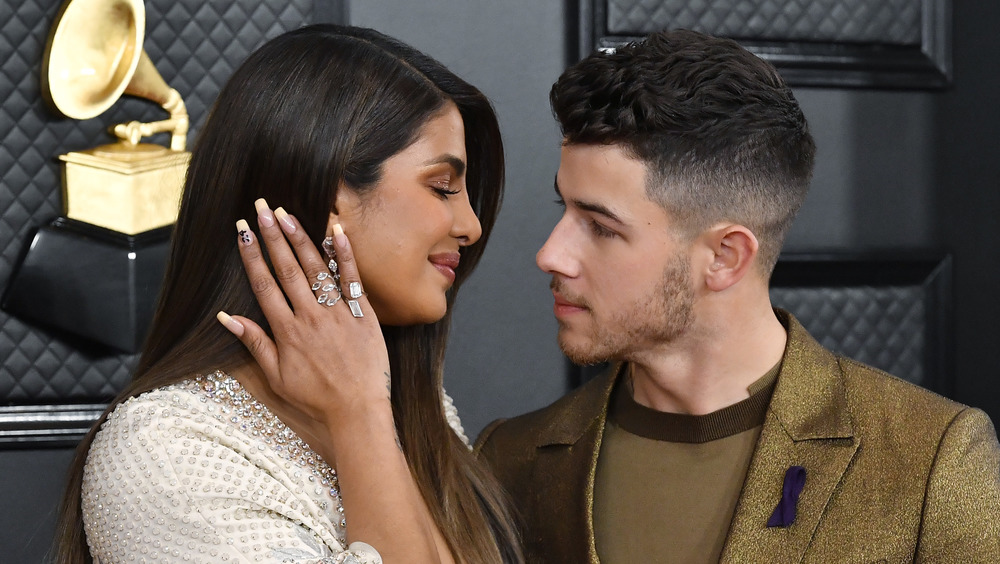 Frazer Harrison/Getty Images
While Nick Jonas and Priyanka Chopra are enjoying life as a married couple, it seems that babies are on both of their minds. Chopra initially joked that she wanted "a cricket team" of kids, but she clarified her statement in an interview with The Times UK. "I do want children, as many as I can have," the actress explained. "A cricket team? I'm not so sure." Chopra furthered her sentiments while speaking with E! News, saying that "family is a big part of [her] life" and has "always been a big part of [her] dreams." Clearly, Chopra has thought about her future with children — but what about her husband?
As it turns out, Jonas feels the same way about having children. While speaking with E! News, Jonas opened up about his future with Chopra and desire to start a family with her. While he expresses a desire to have children, he also notes that Chopra's happiness is a top priority. "[Priyanka] is the most important piece of the puzzle, and it's obviously something we hope happens, and god willing, it comes together," the singer explains to the publication. "It's going to be a beautiful journey, and I hope for many." With both Jonas and Chopra on the same page about wanting a family, it wouldn't be a surprise to hear a pregnancy announcement sometime in the near future!