How Priyanka Chopra Really Feels About Having Kids With Nick Jonas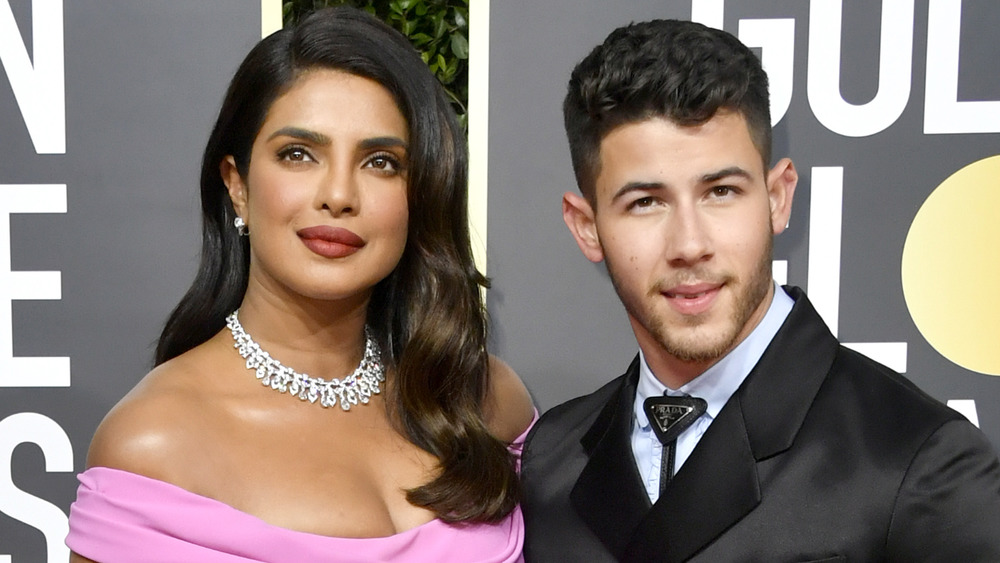 Frazer Harrison/Getty Images
Of all the existing celeb power couples in 2021, actor Priyanka Chopra and husband Nick Jonas may, at first blush, seem like they are of the "odd" variety. After all, the India-born Miss World 2000 and the New Jersey native pop star originated from very different cultural worlds, not to mention their ten-year age difference. Although she has made 50 Bollywood films since 2003, according to Business Insider, Chopra did not make her mark on Hollywood, until her 2015 star vehicle, ABC's FBI drama Quantico debuted (via BBC). The hit show lasted three seasons, and featured such season regulars as Blair Underwood and Marcia Cross.
This May-December romance first began with a Twitter DM Jonas sent Chopra, according to their cover story on the Dec. 18, 2020 issue of Vogue. However, the two did not truly meet until 2017's Vanity Fair Oscars after-party, reported Harper's Bazaar. Shortly thereafter, the "Find You" singer proposed, telling Chopra on one knee, "You're real. Where have you been all my life?" The two were off and running. By August 2018, Chopra had confirmed their engagement via an Instagram post captioned, "Taken.. With all my heart and soul." Four months later, the Jonases wed in a traditional ceremony in Mumbai, India, as reported by People.
On Jan. 10, 2021, however, following two years of marriage, Chopra came out to share her thoughts with The Times on the possibility of children with the youngest Jonas brother. Read on to find out what Chopra revealed. 
Priyanka Chopra wants 'as many' children as she can with Nick Jonas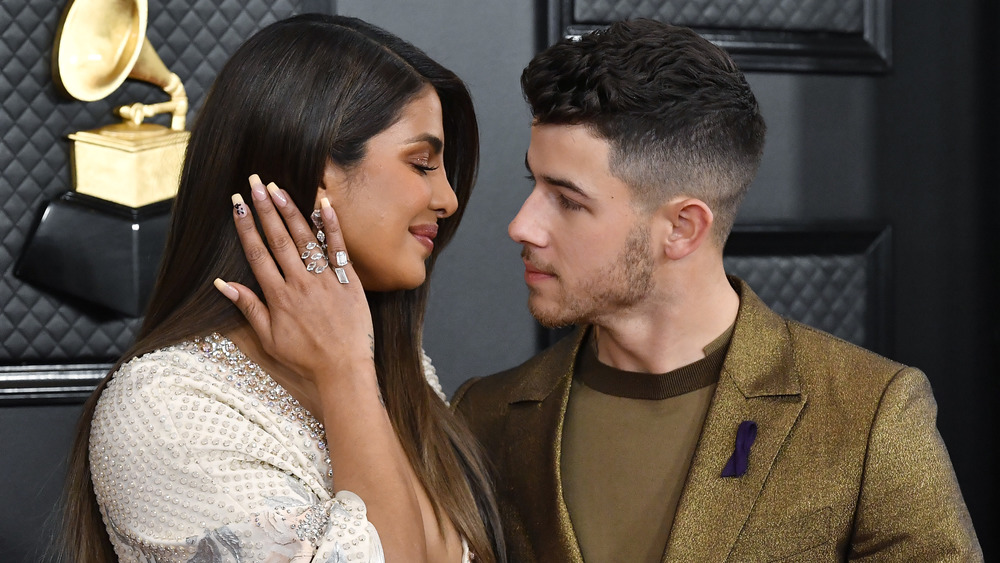 Frazer Harrison/Getty Images
Priyanka Chopra, the only actor to be named among Forbes' 100 Most Powerful Women two years running (2017-2018), according to The Indian Express, plans on having a whole roost full of kids with husband Nick Jonas. When asked by The Times in January 2021 as to how many baby Chopra-Jonases she would like running around, the actor laughingly responded, "A whole cricket team!" On a more serious note, Chopra affirmed that she does want to share a big brood with Jonas, but not enough to fill a cricket team, which would require 11 members. "I do want children, as many as I can have," she confessed, but qualified, "A cricket team? I'm not so sure."
Additionally, an insider source revealed to Entertainment Tonight in December 2020 that the couple, after years of marriage, are still "obsessed with one another." In her Times interview, Chopra said that 2020's coronavirus-induced self-quarantine brought Chopra and Jonas closer together, making her more grateful for her partner than ever. "It's so comforting to find a person who is in your corner," she raved about the singer. "Whatever I may be in my professional life or how the world perceives me, I'm just a girl trying to live her life in the best way possible, and I'm so grateful to have a partner in doing that."