The Truth About The First Time Priyanka Chopra Met Nick Jonas
Frazer Harrison/Getty Images
Priyanka Chopra and Nick Jonas have seemingly been enjoying wedded bliss since their 2018 wedding in India. In an October 2020 TODAY with Hoda & Jenna interview, Chopra told hosts Hoda Gotb and Jenna Bush that, after spending months in self-quarantine with Jonas during the ongoing coronavirus pandemic, she felt grateful that "I still like him after spending so much time with him."
The Quantico star also revealed to USA Today on Jan. 21, 2021 that she and her husband, despite being married for two years before entering self-isolation in March 2020, "didn't really have the time to get to know each other very much because of our individual careers." 
Chopra, who stars in the 2021 Netflix drama The White Tiger based on the 2008 bestselling novel, is set to release her memoir Unfinished in February 2021, USA Today reported. "Nick has read it multiple times," she told the publication, admitting anxiety over displaying the most vulnerability she has since stepping into the public spotlight. "There are things that I have taken out after I wrote it because I was terrified," Chopra confessed.
Surely, Jonas himself is likely to make a few appearances in Chopra's memoir. In January 2021, the actress revealed the truth about how she felt when she first met her now-husband to People. Keep reading to find out what she spilled!
Priyanka Chopra was 'shocked' at Nick Jonas' boldness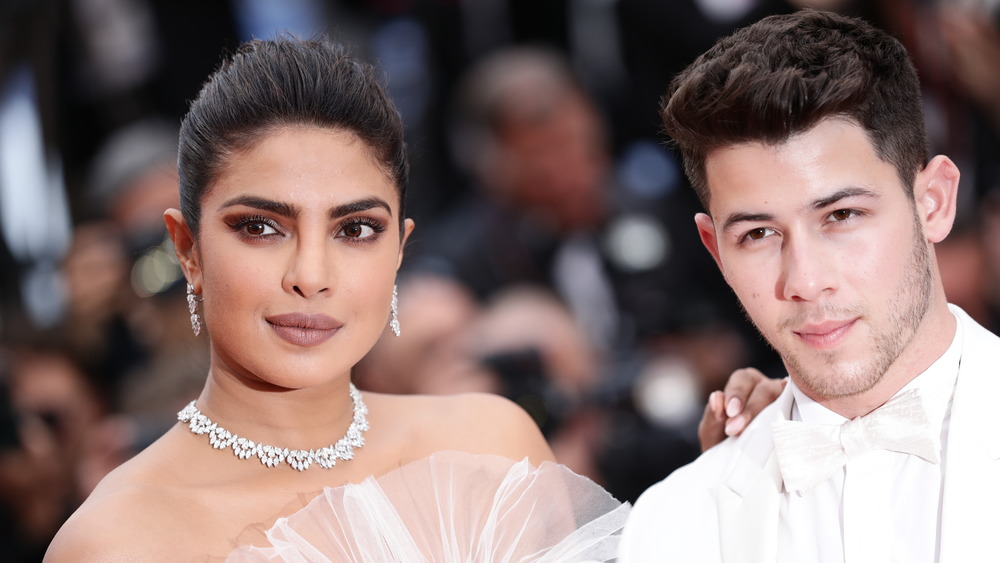 Vittorio Zunino Celotto/Getty Images
Priyanka Chopra was stunned when she met husband Nick Jonas for the first time at an Oscars after-party in 2017. "I was shocked by his audaciousness, actually," the actor told People on Jan. 21, 2021. Chopra explained that the musician, 10 years her junior, "held my hand, he turned me around. I was like, 'What is happening?' He was bold, confident, self-assured." Per Vogue, Jonas says he indeed pulled one of the boldest moves of all time in meeting one's paramour for the first time — he got down on one knee right there at the afterparty. "You're real. Where have you been all my life?" he reportedly said to Chopra in front of a bunch of onlookers. 
"And that was the most attractive thing about Nick and still is for me," Chopra further asserted to People, saying that Jonas' abundance of self-confidence freed her to let her guard down. "Our courtship was such a short time. I just rode the wave because I trusted him. I'm someone who likes to have a sense of control, but he's the only one I don't feel like I need to do that with," Chopra said, adding that her husband makes her feel "protected, calm." These two seem like living proof that the strongest of romances can sprout from the unlikeliest of moments!