How Priyanka Chopra Felt After Nick Jonas Proposed Two Months Into Their Relationship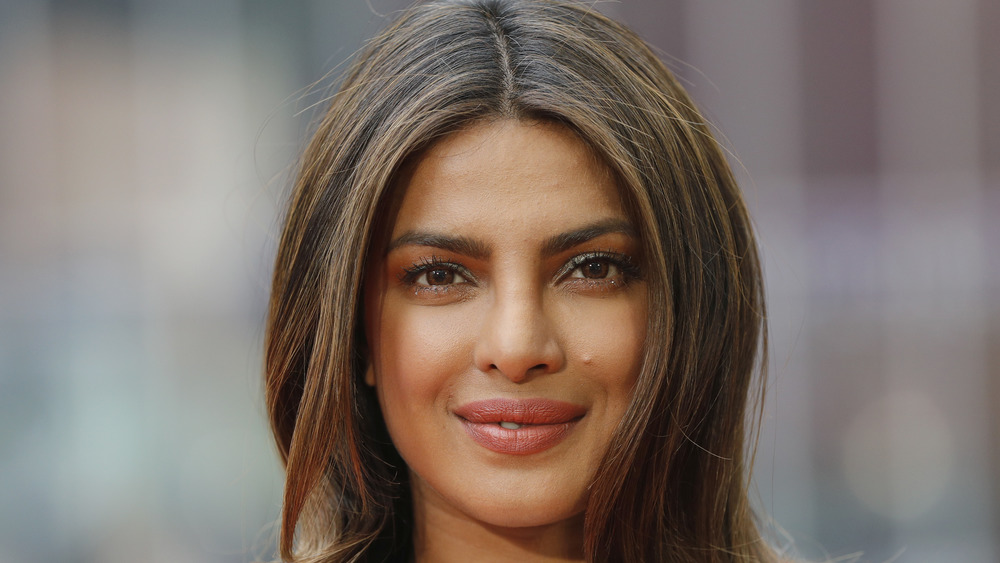 Andreas Rentz/Getty Images
Priyanka Chopra and Nick Jonas got married in Jodhpur, Rajasthan on Dec. 1, 2018 in an epic ceremony that celebrated both of their backgrounds. For Jonas, they had a Christian ceremony, followed the next day by a Hindu ceremony for Chopra, according to People.
Now, they're the ultimate celebrity couple and seem to care about one another deeply. In fact, Chopra used to check on Jonas in the middle of the night as she thought she had to help him navigate his type-one diabetes. As it turns out, he really didn't need her help. They've moved on from that and are talking about having kids together soon. It's hard to imagine a time when they weren't together, but that's true!
They met at an Oscars after-party in 2017 and stayed in touch. Chopra explained to Elle U.K. that she and Jonas bumped into each other at parties and functions after that and stayed in touch. But once they officially started dating, Jonas popped the question fast. Here's what Chopra thought about it.
Priyanka Chopra was surprised — but in a good way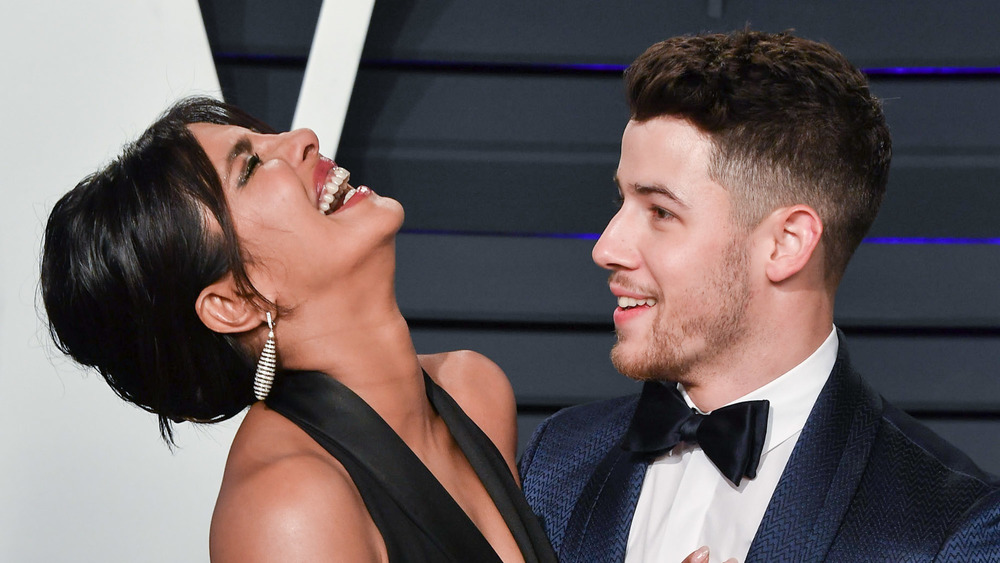 George Pimentel/Getty Images
There's actually more to the story of how Nick Jonas first approached Priyanka Chopra at the Vanity Fair Oscar Party in 2017. Jonas told Vogue in December 2018 that he saw her, put his drink down, and walked up to her. Then he got down on one knee and loudly said, "You're real. Where have you been all my life?" That's one way to meet somebody!
The duo kept connected through texts and visits, as their busy schedules would permit. Finally, they officially started dating and within two months, Jonas proposed. And how did Chopra feel about this? She explained her reaction to Elle U.K. for the March 2021 cover story. "I didn't expect the proposal at that point... It was two months!" Chopra laughed. "I thought it would happen, but it was still a complete shock. [But] I relinquished control and I just went with it."
Chopra added that, at the time, she wasn't really interested in dating. "I was taking a hiatus from guys at that point," she told Elle. "I didn't want anyone romantically. But there's always been something about Nick, which is why we always ended up staying in touch, no matter where we were. One thing to know about my husband is that when he makes up his mind, he'll get what he wants! When he knows, he knows."
While it might have been a shock to Chopra, saying "yes" to Jonas was obviously a fantastic (and maybe inevitable) decision.