The Truth About Ryan Newman's Ex-Wife, Krissie Newman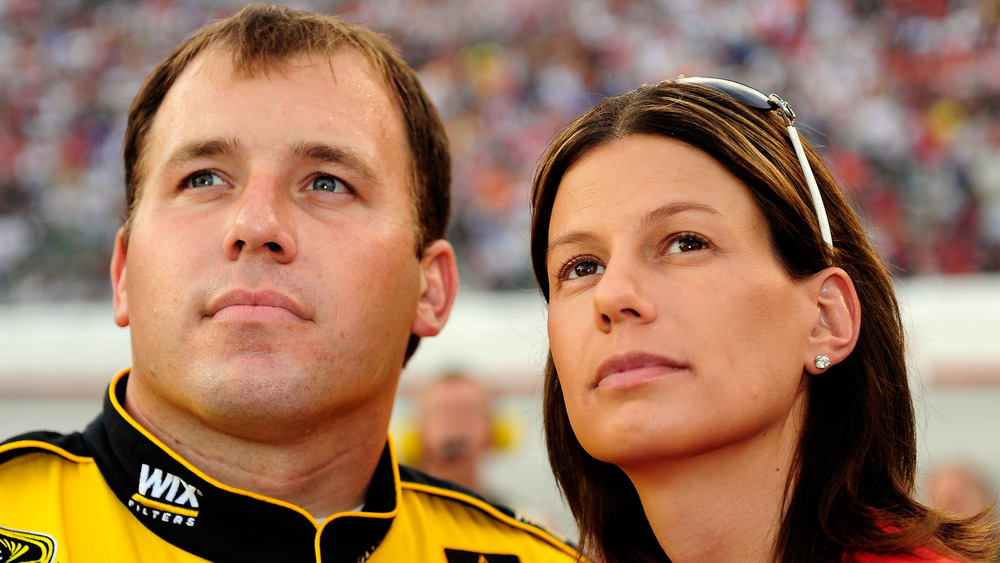 Rusty Jarrett/Getty Images
NASCAR driver Ryan Newman and his ex-wife Krissie Newman enjoyed adorable family moments together before deciding to part ways in February 2020 (via Independent). The divorce announcement came just four days before Ryan was injured in a crash at the Daytona 500. They had been married for almost two decades and welcomed their daughters Brooklyn and Ashlyn before calling it quits. 
"After 16 years of marriage, Krissie and I have decided to amicably separate," read a statement that Ryan tweeted out at the time. "We will continue to jointly raise our girls, while remaining friends and continuing to work together supporting Rescue Ranch. Thank you for the years of support and friendship. We ask that our daughters' privacy be respected at this time."
Even after announcing their divorce on Twitter, Krissie took to the platform to express her shock following his accident at the Daytona 500. "OMG," she tweeted after seeing his car flip over in a fiery crash that occurred in the final lap of the race. Her concern for her ex-husband represented her worthiness of the "First Lady of NASCAR" title she received in 2010 following years of work with multiple organizations (via Bleacher Report).
Krissie Newman was dubbed the 'First Lady of NASCAR'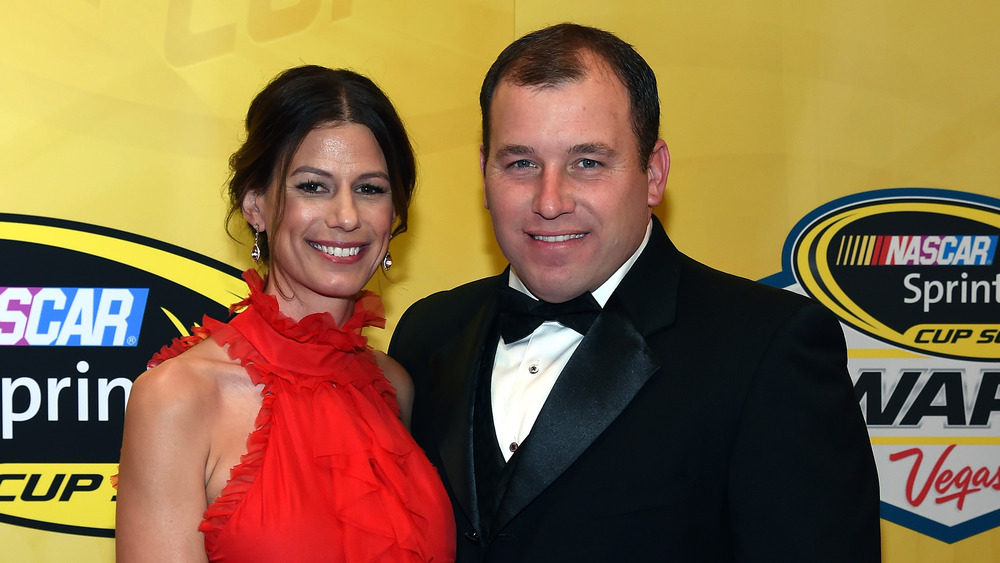 Ethan Miller/Getty Images
Krissie Newman appeared to be the perfect cookie-cutter NASCAR wife. She was known for being friendly to fans and baking cookies for the Stewart-Haas team every week (via Bleacher Report). She married Ryan Newman in 2004 after meeting him on a blind date three years before. It turns out that Krissie was the perfect match for the car racer. She built a name for herself by leading his Ryan Newman Foundation and rolling up her sleeves to help deliver dog and cat food to animal shelters as part of their Pit Road Pets initiative.
She was already her own working woman after she get set up with Ryan through her grandmother and a friend at their church. Krissie worked as a clerk for a judge in North Carolina when the two first started dating, per Bleacher Report. Since they announced their divorce in February 2020, Krissie's Instagram has transitioned from including family photos with Ryan (via Us Weekly) to highlighting her mommy-daughter moments with their two daughters. "Beautiful day to be outside enjoying the NC mountains," she captioned a photo with their daughters Brooklyn and Ashlyn in July 2020.
For the family's first Christmas post-divorce, she shared images of her daughters baking Christmas cookies and decorating their tree. In late January 2021, Krissie shared a charitable post that promoted Rescue Ranch Adoptions. It's clear that NASCAR's First Lady is still staying true to her philanthropic work while co-parenting with Ryan.