Inside Britney Spears' Relationship With Kevin Federline Today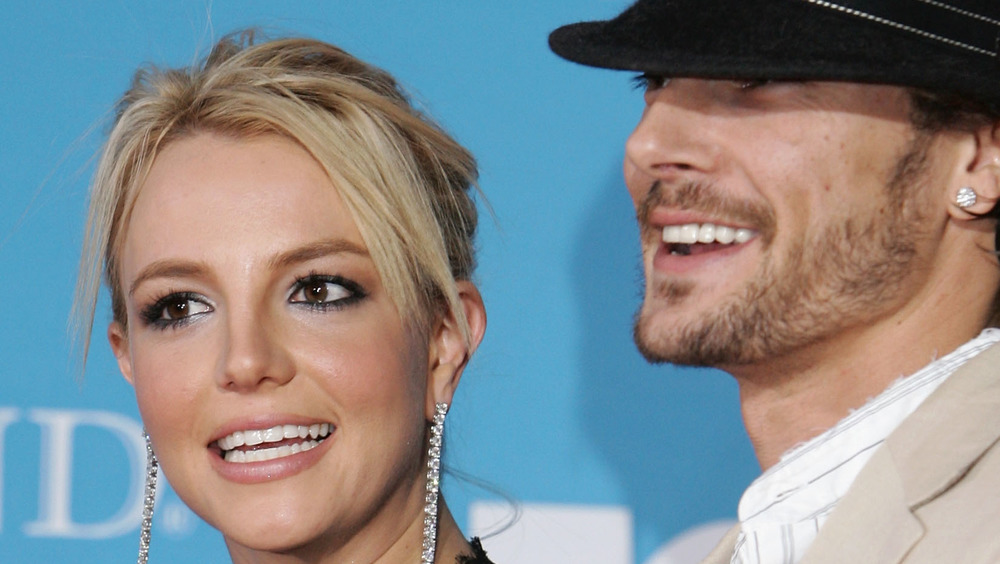 Frazer Harrison/Getty Images
Upon the release of Framing Britney Spears, all eyes have been on the pop star and her well-being. The unauthorized documentary, which was created by The New York Times, gave fans a new perspective on Britney Spears' rise to fame and her very public fall from grace. One of the hottest topics of the documentary revolves around Spears' conservatorship, which her father Jamie Spears has been handling since 2008, according to CNN. In September 2019, Jodi Montgomery stepped in as conservator due to Jamie's health issues, and despite Britney's request that he be permanently removed as her conservator, the singer's father is determined to maintain his role, according to Us Weekly. 
It hasn't taken long for people to take sides in the whole ordeal. Fans and celebrities are rallying behind the #FreeBritney movement, and the singer's boyfriend also had some harsh words for her father. Of course, there is one key person who seems to be missing from the whole situation — Britney's ex-husband and the father of her two children, Kevin Federline. 
Kevin Federline is distancing himself from Britney Spears' conservatorship situation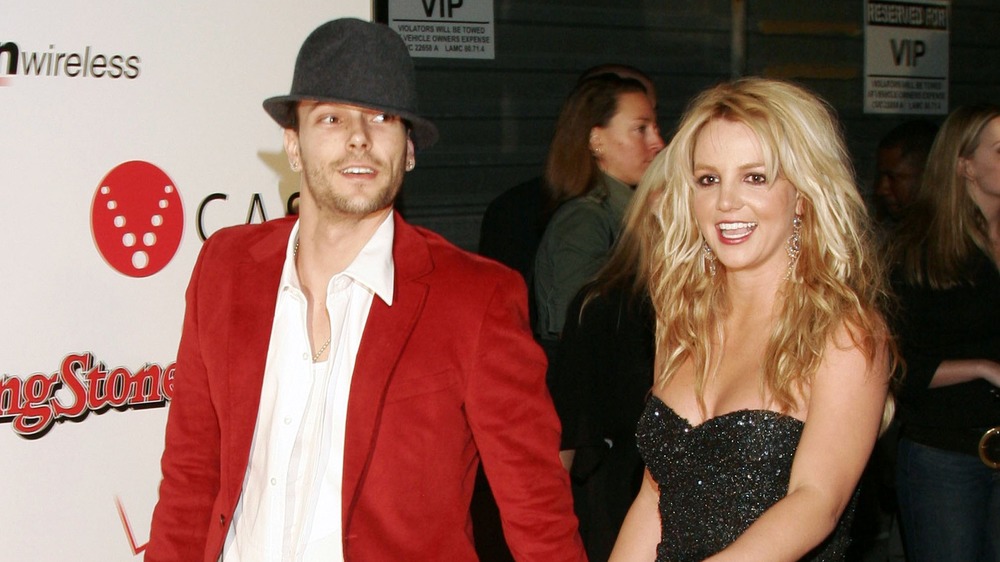 Matthew Simmons/Getty Images
Britney Spears and Kevin Federline's whirlwind romance was one of the hottest topics in the mid-2000s. According to People, the duo first met in 2004, and after just three months of dating, they married in a surprise ceremony. In 2005, the couple welcomed their first child, Sean Preston, and by the following year, the couple became parents of another son, Jayden James. The couple eventually divorced in 2007, which also coincided with Spears' downward spiral in the public eye. Now, over a decade after their divorce and the beginning of Spears' conservatorship, Federline has something to say about it. 
In February 2021, Federline's lawyer, Mark Vincent Kaplan, spoke to E! News on his behalf, setting the record straight: "Kevin has no involvement with regard to Britney and her attorneys asking to remove Jamie as conservator," the lawyer explained. Though Federline is staying out of Spears' conservator affairs, his lawyer did note that "[Federline] thinks Jodi Montgomery has done an admirable job" as Spears' conservator. 
Conservatorship aside, what is the relationship between the two like today?
Britney Spears and Kevin Federline's kids are 'doing great'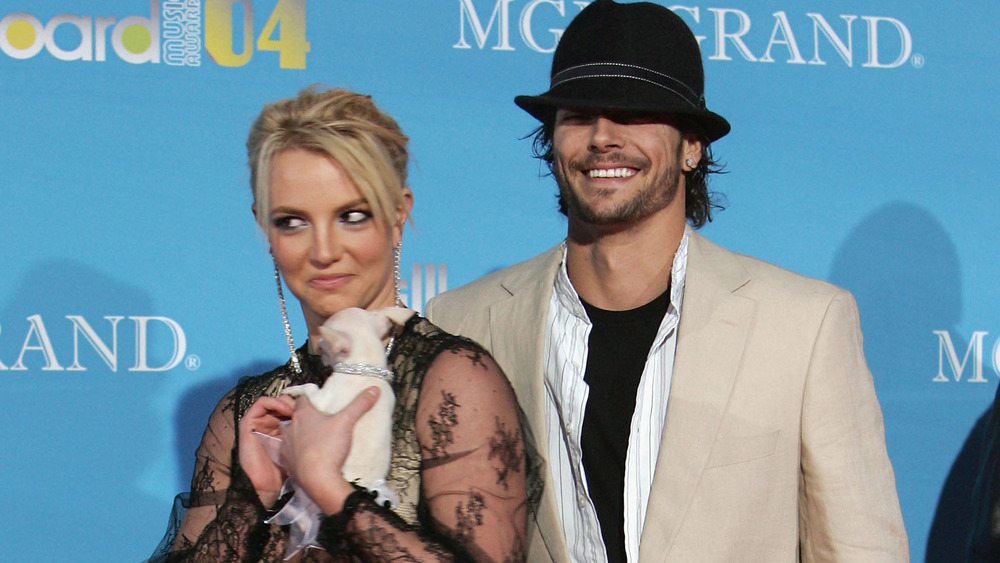 Frazer Harrison/Getty Images
While Britney Spears and Kevin Federline are no longer a part of each other's lives, they have worked together to find a solid co-parenting agreement for their two sons. Per E! News, the former couple has a 70/30 custody agreement as of 2019 — Federline has the kids 70 percent of the time, whereas Spears has them 30 percent. Previously, the parents had shared a 50/50 custody agreement. Federline's lawyer said that the kids are "doing great" under their father's care, and that "Kevin enjoys the full extent of the custody that he has."
Federline's lawyer didn't have any comments about Jamie Spears, though it's safe to say that Federline isn't his biggest fan. According to NBC News, an altercation broke out between Jamie and Sean Preston, Britney and Federline's oldest child. Upon learning of the incident, Federline and his lawyer filed a restraining order against Jamie Spears, which was granted. And, according to Federline's lawyer, the restraining order still stands and hasn't been violated.
As people continue to watch Framing Britney Spears and take sides in the situation, one thing is clear: Federline wants to focus on his kids and distance himself from the situation as much as possible.