Britney Spears' New Video Is Causing A Stir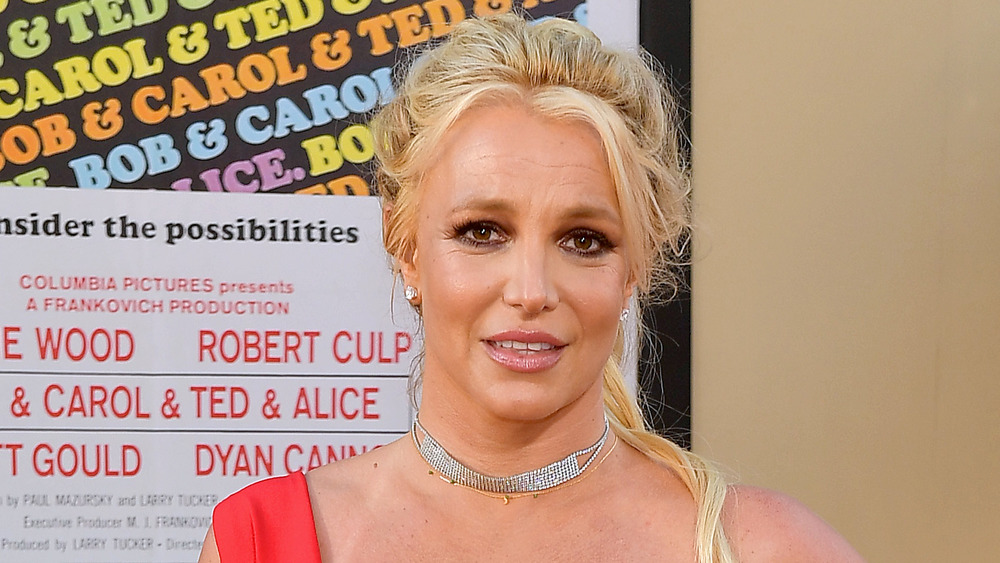 Matt Winkelmeyer/Getty Images
Britney Spears is a beloved icon who has been through lots of ups and downs throughout her life. The year 2020 was the perfect example of this sentiment, as it saw the rise of the #FreeBritney movement, with fans protesting that Spears' conservatorship was harmful to her mental and physical health, per Harper's Bazaar.
Amid the drama, Spears' lawyer warned that his client could leave the stage for good if Jamie Spears maintains legal guardianship, according to the Associated Press. As such, fans often look to Spears' social media pages for clues as to her well-being. From unsubstantiated theories that Spears wears certain color clothes to indicate her safety to even organizing protests, the #FreeBritney campaign has brought international attention to Spears' situation, per Insider.
On a more positive note, Spears' love for entertaining appears intact, as she often posts fun videos of herself dancing. And on Jan. 27, 2021, the Lousiana native took to Instagram to share a curious clip of herself getting down to a popular tune. So why are fans going wild in response to the post? Well, let's just say there's a lot to dissect.
Britney Spears dances to a Justin Timberlake bop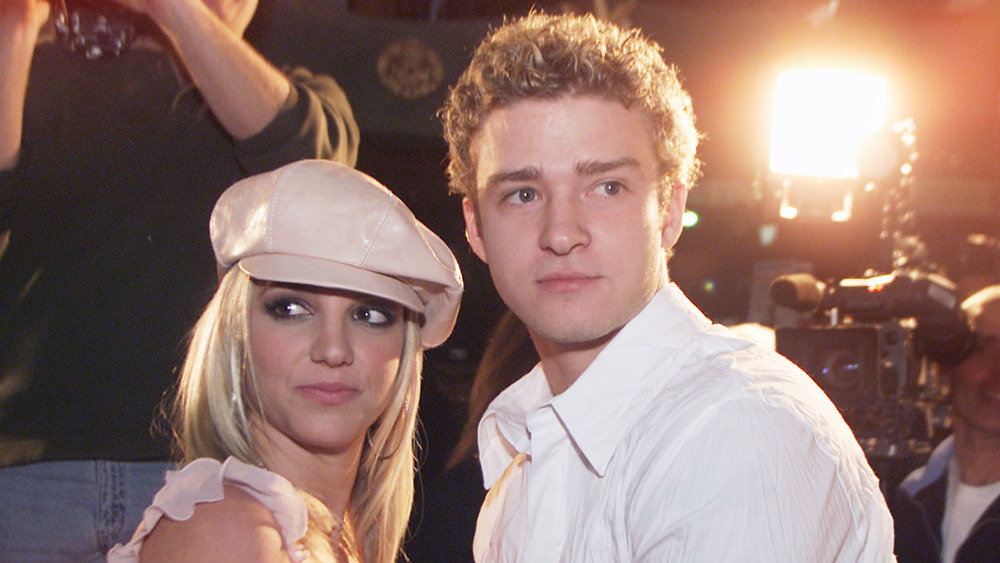 Kevin Winter/Getty Images
Is Britney Spears making a bid to return to her old life? Curiously enough, the mother of two shared a video on Instagram of herself dancing to ex Justin Timberlake's "Holy Grail." Say what? 
Spears, who dons a cropped black turtleneck and plaid pajama shorts in the clip, captioned the post, "Danced in my black (turtle emoji) neck last week to HOLY GRAIL !!!! I KNOW...turtle necks are SO ME." She also tagged Timberlake, which prompted a swift reaction from fans. Selling Sunset star Chrishell Stause wrote, "Britney with the @ tags! We love to see it!" Someone else said, "You are too kind to Justin! Love you B always being the bigger and better person!" Another fan quipped, "@justintimberlake pretending not to see the tag."
After three years together, the couple called it quits in 2002 after Timberlake accused Spears of cheating. Today both stars are seemingly on good terms, with Spears even previously dancing to Timberlake's song "Filthy" on Instagram. Timberlake responded with a laughing face and three hands up emojis, captured by Instagram's Comments By Celebs. Although Spears has called out her social media critics before, it seems she and Timberlake are staying mum on this "Holy Grail" dance routine — at least for now.