This Is Why Britney Spears Wants Out Of Her Conservatorship
J. Merritt/Getty Images
When it comes to pop music, Britney Spears was and still is considered one of the greatest artists of the genre. There is a reason she's known as the "Princess of Pop," right? Although her musical success is unforgettable ("...Baby One More Time," "Toxic") her personal life is what's making headlines these days.
But first, let's backtrack: Spears got placed under a conservatorship — a legal guardianship "typically used for people suffering from debilitating health problems or those otherwise unable to care for themselves" — in 2008, as Refinery29 noted. This means she relinquished the care of her assets, estate, business affairs, and mental health decisions to her father, Jamie Spears, the conservator. The decision got made not long after the pop star was hospitalized under psychiatric holds on two separate occasions, according to Reuters, and the conservatorship has been in place for over a decade. "The conservatorship is not a jail. It helps Britney make business decisions and manage her life in ways she can't do on her own right now," Spears' manager, Larry Rudolph, explained to The Washington Post in 2019.
Curiosity about Spears' conservatorship revved up again due to the internet's #FreeBritney campaign, a movement that believes the singer being held against her will, according to Cosmopolitan. Of course, there are very few people outside of the Spears circle who know the intricacies of the guardianship. And although we may never know the truth of the sensitive situation, in July 2020, the singer's brother, Bryan Spears, spoke out in a rare interview to provide insight.
Bryan Spears claims Britney is frustrated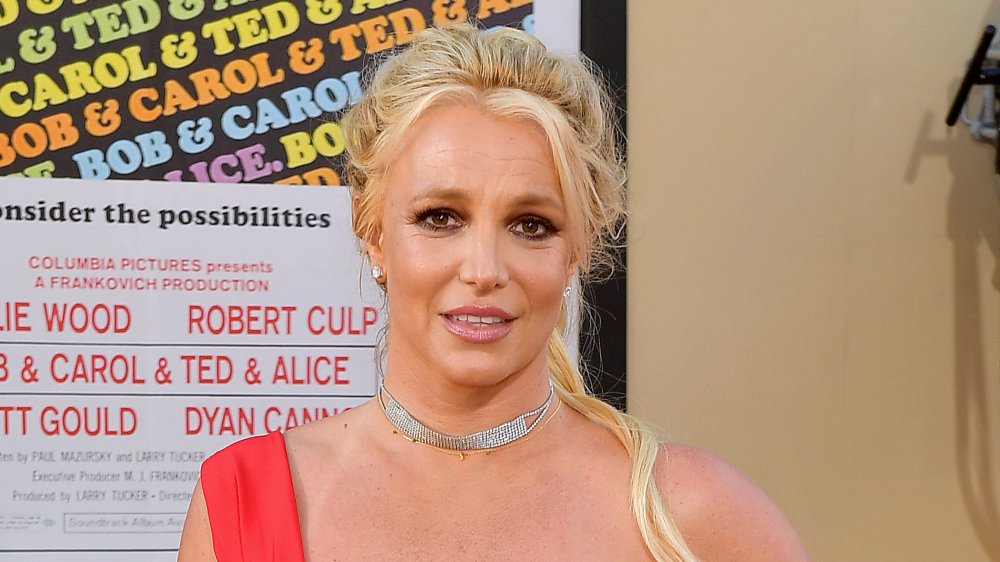 Matt Winkelmeyer/Getty Images
Before we get into what Bryan Spears revealed, let's take a look at where the conservatorship stands. As of writing, Britney Spears' conservatorship — which has been under the primary care of Jodi Montgomery since Jaime Spears temporarily stepped down in 2019 due to health issues — has been extended to Aug. 22, 2020. Britney's mom, Lynne Spears, also filed a motion in July 2020 to be "included in all decisions" regarding the singer's finances, The Blast reported.
During a July 2020 appearance on the As NOT Seen on TV Podcast, Bryan claimed that Britney is frustrated about the situation. "She's always wanted to get out of it. It's very frustrating to have," he shared. "Whether someone's coming in peace to help or coming in with an attitude, having someone constantly tell you to do something has got to be frustrating. She's wanted to get out of it for quite some time."
However, Bryan agreed that there was "obviously a need for [Britney's legal guardianship] in the beginning." He also revealed that "they've made some changes" to the agreement's conditions and added that the conservatorship has "been a great thing for our family, to this point, and [we] keep hoping for the best."
As we already mentioned, it's impossible to know the intricacies of this sensitive situation, and all fans can do is respect Britney's right to privacy during this time.
If you or someone you know is struggling with mental health, please contact the Crisis Text Line by texting HOME to 741741, or call the National Alliance on Mental Illness Helpline at 1-800-950-NAMI (6264).