Britney Spears' Father Accused Of Assaulting Her Son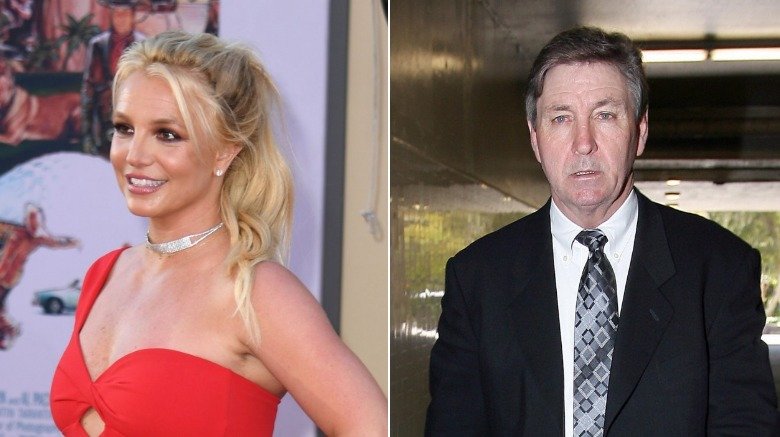 Valerie Macon, Afp/Getty Images
Kevin Federline has accused Britney Spears' father, Jamie Spears, of abusing his and Britney's eldest son, 13-year-old Sean Federline. According to TMZ, Jamie and Sean got into an argument on Aug. 24, 2019, that led to the grandfather breaking down a door and allegedly putting "hands on" his grandson.
Sean had no "visible bruises or injuries," but Kevin Federline reported the incident to the Ventura County Sheriff's Department, which has already started an investigation into the incident. E! News reports that Federline was granted a restraining order that prohibits Jamie "from being able to act as the mandated supervisor" when the children visit their mother.
Adding to the drama, the alleged incident occurred less than a week before Kevin Federline and Britney Spears finalized a new child custody agreement. According to court documents obtained by E! News, Federline "will get custody of their two boys 70 percent of the time," while Britney gets "30 percent unsupervised custodial rights."
"Kevin in no way wants to prevent the boys from having any unreasonable custodial contact with their mom," said Federline's attorney Mark Vincent Kaplan. "The boys love their mother but the existing [custody] arrangement, as reflected in the terms of the most recently entered order, are reflecting what Kevin believes is in the children's best interest."
This may get tricky due to the court-ordered conservatorship Britney has been under since 2008. The pop star has publicly struggled with her mental health for over a decade, but with her team of doctors and lawyers — all managed by her father — Spears has maintained a relatively normal life since her infamous 2007 breakdown. However, this incident might change all that.
"She's very upset with her father, and probably won't ever speak to him again," a source told Radar Online. "She is going to try and use this to get out of the conservatorship," the source continued. "She doesn't want him running her life anymore."