The Real Reason Britney Spears And Justin Timberlake Broke Up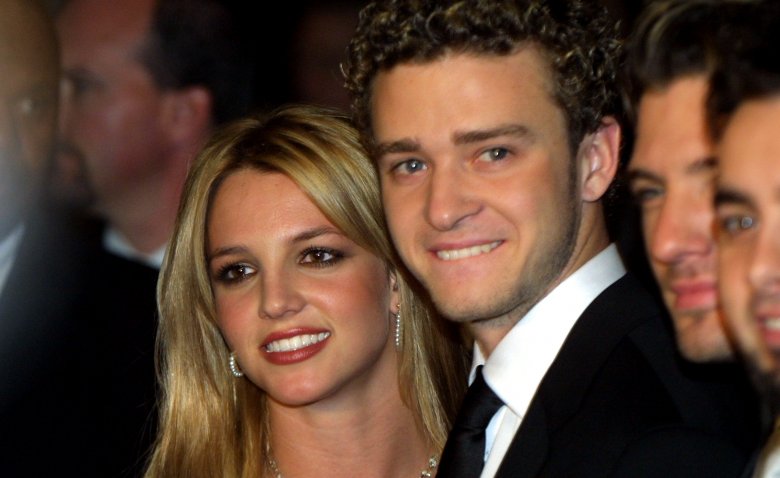 Getty Images
Britney Spears and Justin Timberlake were basically the homecoming queen and king of the early 2000s. They were at the top of the pop game, madly in love, and even managed to look hot together while wearing matching denim formalwear. So what went wrong with these two?
He accused her of cheating on him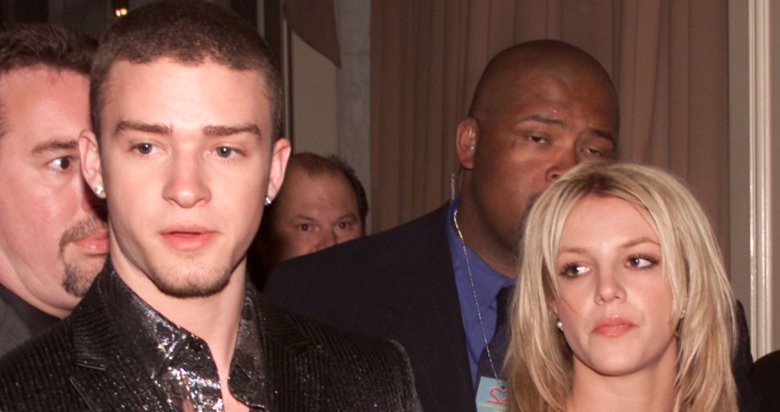 Getty Images
Justin Timberlake never said outright that Britney Spears cheated on him, but he went out of the way to insinuate as much in his video for "Cry Me A River," in which he gets revenge on a Spears look-alike who, uh, cheated on him. 
Who were the alleged "other men?" One was rumored to be choreographer Wade Robson, whom she dated from 2001 to 2002. Us Weekly reports that Spears may have begun hooking up with Robson behind Timberlake's back before their split.
Robson may not have been Spears' only other partner while she and Timberlake were together. The Mirror reported that the "Baby One More Time" singer had an on-again-off-again fling with Ben Affleck in 2000, and that the affair included one particularly memorable night of strip poker. Spears reportedly came clean to Timberlake about the hookups over the phone while he was on tour. A source said, "When Britney spitefully admitted she had been cheating on him, it broke Justin's heart. He was crushed and so angry that he ended it ... Justin couldn't handle the betrayal. That's why he ended it."
Affleck's rep called the affair "rehashed bulls**t."
Spears' husband of 55 hours, Jason Alexander, also claimed to have been hooking up with the pop star behind Timberlake's back.
The trappings of fame got to them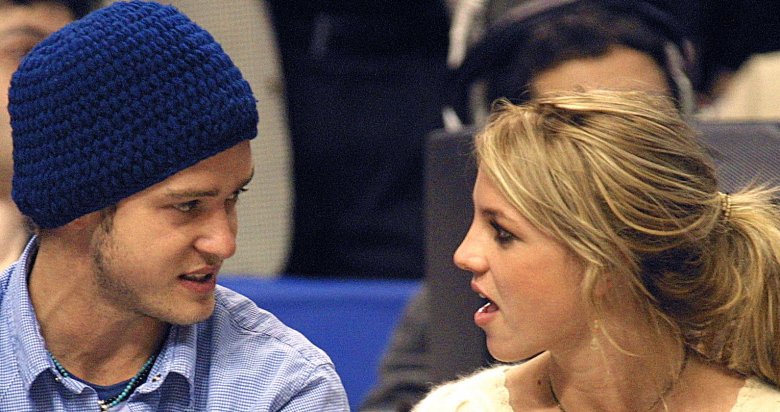 Getty Images
Timberlake told Marie Claire UK that he and Spears split because their youth, fame, and money got in the way of a healthy relationship. "I wish her the best — that goes without saying. We haven't spoken in 9 or 10 years," he said. "We were two birds of the same feather — small-town kids, doing the same thing. But then you become adults, and the way you were as kids doesn't make any sense. I won't speak on her, but at least for me, I was a totally different person.
He continued, "I just don't think we were normal; there was nothing normal about our existence. We spent way too much time being the biggest thing for teenyboppers. And I mean that about everybody: Backstreet Boys, N*SYNC, Britney, Christina [Aguilera]. We could literally go, 'Oh, man, let's go to Bali,' and we'd be on a plane to Bali. We were little kids with big toys. You do the math — that's not going to last."
She wanted to settle down and get married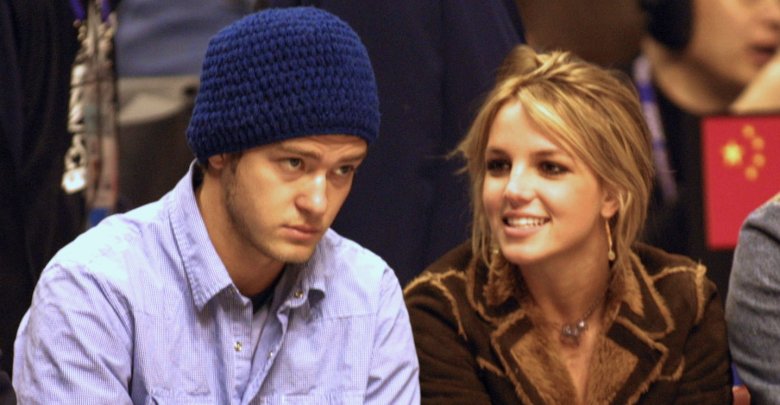 Getty Images
Despite being so young when they were together, Spears really believed she and Timberlake were going to get married someday. After the split, she told The Sun (via The Daily Mail), "It's a strange feeling getting used to being single again but I suppose I'll have to cope. I'm just starting to get the knack of it because ever since I was 15 I've been in a serious relationship."
She also reiterated that in an interview with ABC News, in which she was asked about being intimate with Timberlake despite public proclamations that she was a virgin (after Timberlake had boasted of bedding her). "I think in reality, if you really know in your heart of hearts that you are gonna be with that person, forever, and you really think that, with all of your heart, and you're in four, or five years, you know, into the relationship, I mean, stuff can happen ... I really thought that I was gonna be with him or the rest of my life. I did."
He thought she was immature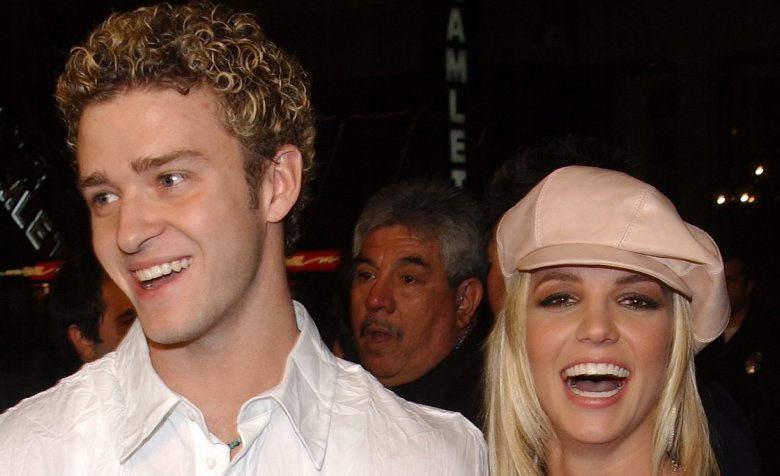 Getty Images
Timberlake insinuated — but again, never outright said — that Spears was too childish for him. "There's so many things in this life that women go through that men will never experience, like childbirth. The whole process, that a woman can carry something around inside of her for almost a year, that's raw," he told The Telegraph shortly after their split in 2002, after saying his split from Spears left him "heartbroken." "I find it incredible and awesome. So I think women must be more advanced than men," he continued. "I just have the utmost respect for them. Of course, I've met some women whom I've felt more mature than, but I'm not naming names."
He tried to use her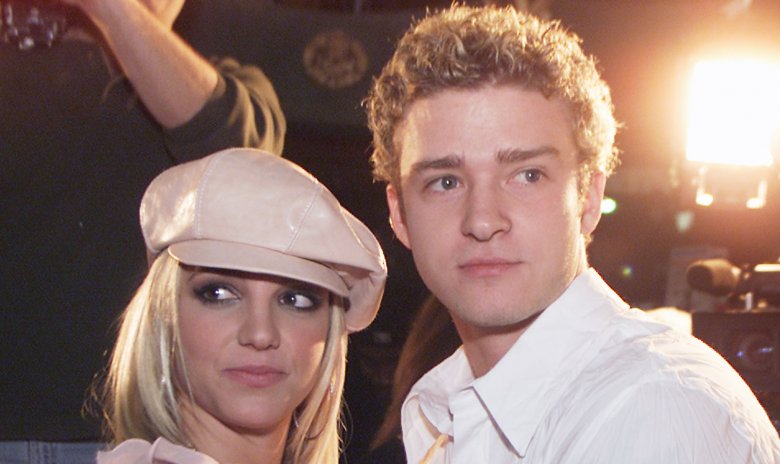 Getty Images
Spears revealed after the split that Timberlake actually wanted to reunite with her ... possibly for press. She told Rolling Stone in 2003, "I think guys have egos, and when their egos get hurt and their pride's messed up, they deal in weird ways ... I think I was in shock, to be honest ... But you live and you learn. He called me up and asked me if it was OK. I can't believe I'm telling you this right now. But who cares. He called me up and wanted to supposedly get back together or whatever, but behind it was, 'And by the way, you're in a video that's coming out,'" she recalled. 
"That kind of got slipped in," she continued. "'Don't worry about it. It's not a big deal.' So the record label called and said, 'If you want to change this, you can.' I had the power to say no to the video. But I didn't, because I thought, 'Hey, it's your video.'"