Here's What Kathryn Hahn's Net Worth Really Is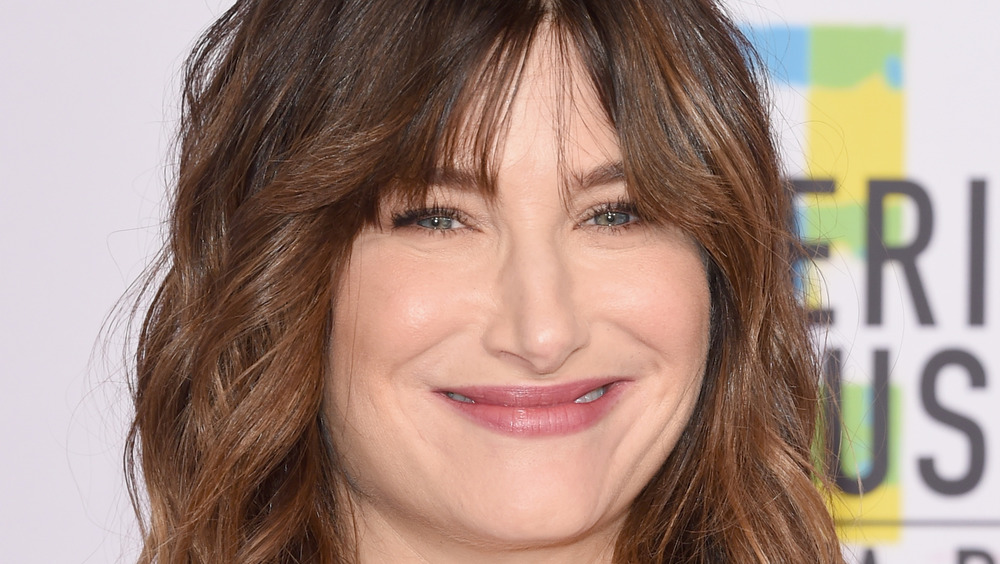 J. Merritt/Getty Images
If you're not a fan of Kathryn Hahn, then you likely haven't been paying attention to how awesome she is. You might also want to start taking notice of the star because the "Hahnaissance is upon us," according to Vulture. What does that mean? Well, apparently, "[n]o longer can we ignore" that the talented actress "is, and has always been, one of our great screen presences." Just consider the fact that Hahn "has been the best friend, a comedic Swiss Army knife, and a compelling leading lady. Voice acting? Crushed it. Indie darling? Done. Hahn isn't a jack-of-all-trades so much as the rare master-of-all-trades."
Indeed, The New York Times noted that you can see Hahn in everything "from silly comedies like Bad Moms and We're the Millers to sexy Peak TV like I Love Dick." She apparently has "an expressive, open face that slips easily into quirky characters like the randy sister-in-law in Step Brothers." Granted, that's not all that the star can do. The New York Times pointed out that "Hahn also excels in dramatic supporting roles, telegraphing the inner turmoil of the women she inhabits." Beyond that, Hahn has taken on the role of Agnes in the Marvel Cinematic Universe series WandaVision alongside Elizabeth Olsen and Paul Bettany.
With all of that going on, you might assume that Hahn has banked a fortune over the years. While she could be considered to be pretty darn rich, she actually may not have as much money as you thought.
Kathryn Hahn has a relatively (and surprisingly?) modest fortune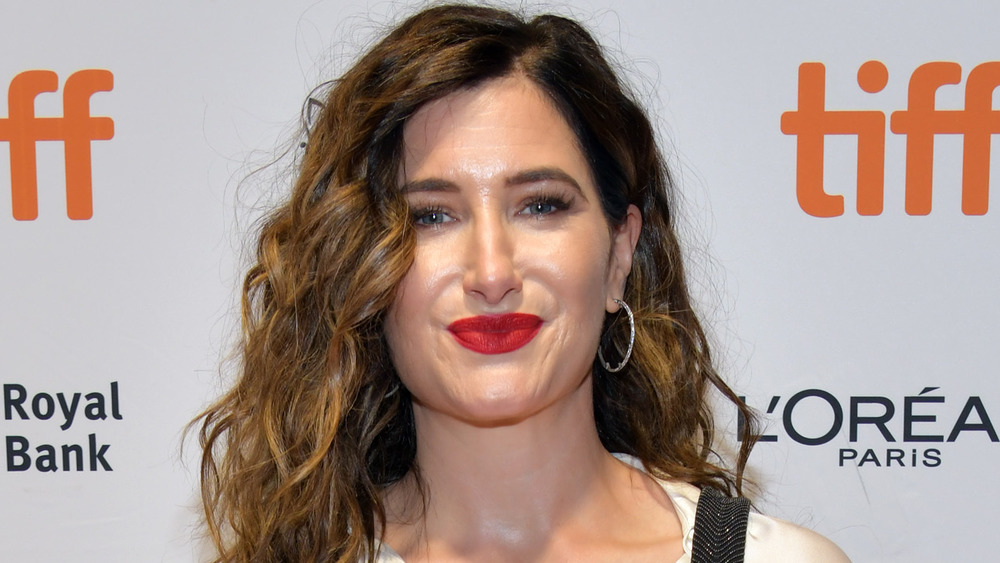 Rodin Eckenroth/Getty Images
Kathryn Hahn has enjoyed a successful career in show business, but that doesn't mean that she gets to call all of the shots and demand whatever she wants when it comes to how much she makes. Hahn's Bad Moms co-stars Mila Kunis and Kristen Bell explained just that while talking to the Los Angeles Times along with Hahn in 2017. "You think you have the power, but you never do. The studio does," Bell said while opening up about negotiating what they make on movies.
That's perhaps why, despite being a popular star and having plenty of past gigs under her belt, Hahn has only managed to bank a fortune that sits at $2 million, according to Celebrity Net Worth. While that's impressive, it's a far cry from the $40 million that Bell has and is nowhere near the $75 million that Kunis has managed to bank over the years.
At least Hahn has made enough to pay "off her Yale School of Drama tuition loans," according to Vanity Fair. And considering the fact that she's just as (if not even more) popular these days, the amount of money that she has will surely continue to grow as she continues to take on a wonderful range of roles.