How Much Nascar Legend Kyle Busch Is Really Worth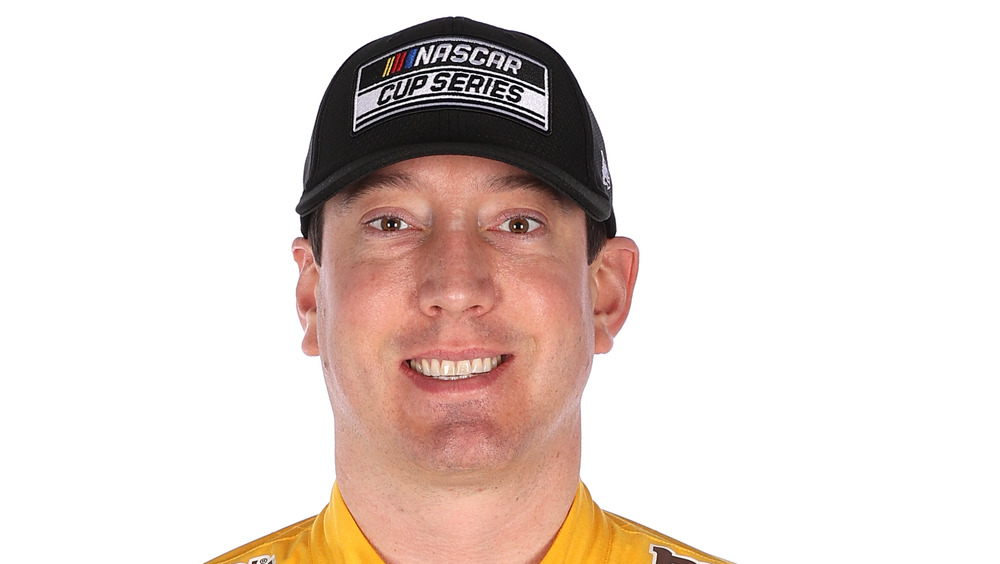 Chris Graythen/Getty Images
In February 2020, Forbes announced that Kyle Busch was the highest-paid Nascar driver at that time. He banked $17.8 million in just one year from his salary, endorsements, and prize money from races. Being number one in anything is an accomplishment, but earning that much money in NASCAR is extra special because salaries just aren't as high as they used to be since racing has "struggled with sponsorship problems," Forbes reported. Apparently, it's rare for NASCAR drivers to earn more than $3 million. And, well, $17.8 million is a lot more than that. And there's even more money in his bank account.
Busch runs the racing team Kyle Busch Motorsports, which he co-owns with his wife Samantha Busch. Kyle Busch Motorsports has lucrative partnerships with Toyota, Pedigree, Interstate Batteries, Stanley, and the Mars, Inc. brands Skittles, M&M's, and Snickers. Kyle has been working with the Mars, Inc. brands for so long that he's earned the nickname "The Candyman," per NASCAR. In addition to running their racing team, Kyle and his wife Samantha also star in the CMT reality show Racing Wives. Busch has even appeared in a Super Bowl ad.
The NASCAR driver has built up a very dedicated fan base over the years, which has translated to some loyal customers and a very high net worth.
Kyle Busch's empire keeps on growing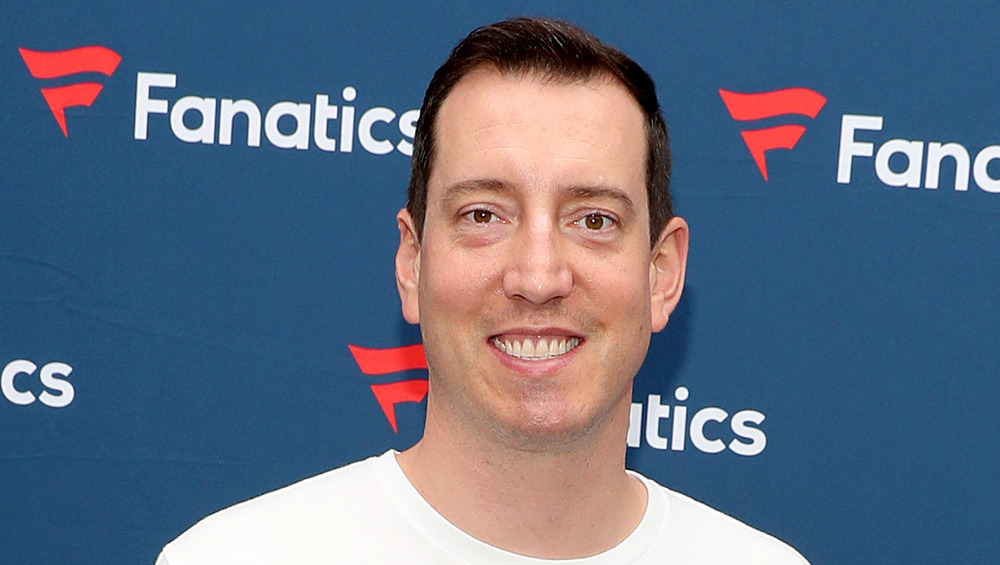 Tasos Katopodis/Getty Images
According to Celebrity Net Worth, Kyle Busch had his first driving lesson when he was only 6 years old. Impressively, his racing career officially started at age 13. That early start amounts to a lot of racing experience, which translates into career earnings, endorsements, brand deals, and even enough money to start his own businesses, which is exactly what he's done. In a nod to his "Rowdy" nickname and his Rowdy Nation fanbase, he started his own line of energy drinks called Rowdy Energy Drinks. 
The Busch empire just keeps on growing. From racing to reality TV and everything in between, everything this guy does appeals to his supportive fan base. Per Celebrity Net Worth, he has an estimated net worth of $80 million as of 2021. With his work ethic and many projects, that number is bound to just keep on growing.