The Truth About Chase Elliott's Famous Father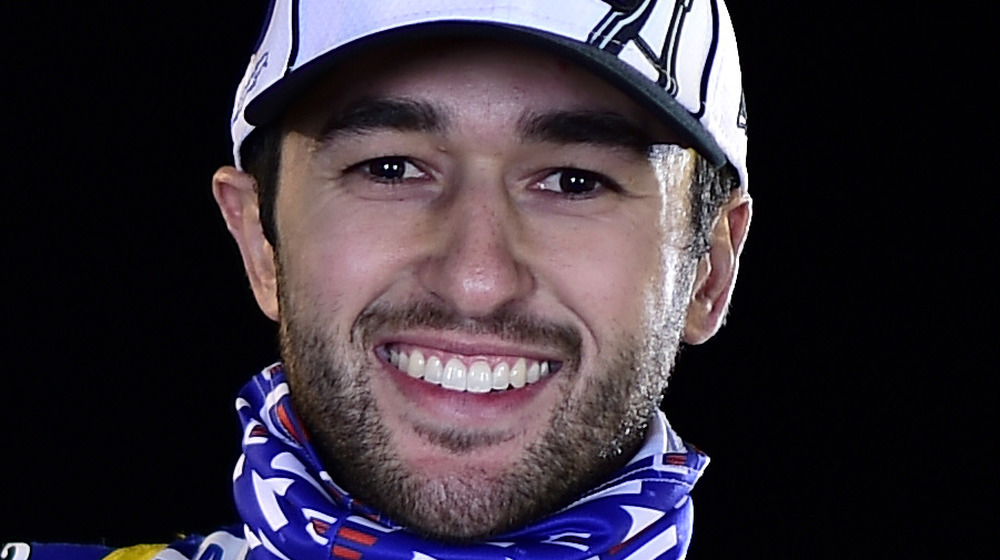 Jared C. Tilton/Getty Images
Race car driver Chase Elliott — who celebrated his 25th birthday in November 2020 — is making a name for himself as one of the top drivers in the NASCAR Cup Series. As it turns out, speed runs in his blood as his father is NASCAR Hall of Famer, Bill Elliott. The former professional stock car racer left his mark on the sport while competing in the 80s and 90s, and he's a Two-time Daytona 500 Champion, to name just one accomplishment. A beloved figure, he won NASCAR's "Most Popular Driver" award a record-breaking 16 times, according to Elliott Racing Heritage. Interestingly enough, Chase's 2020 NASCAR Cup Series win comes 32 years after his dad took home the same award in 1988, The Atlantic noted.
Despite his father's legacy, Chase wasn't deterred from living up to his dad's standards but was instead motivated by his success. "My dad was one of the stars of the show and I thought that was the absolute coolest thing ever," Chase said during an October 2020 interview with the Cut to It podcast. "Those moments were the ones where I was like, 'Dang, I want to do that.'" 
Curious to know more about Chase and Bill Elliott's relationship? Keep on reading for more info.
Chase and Bill Elliott admire each other's success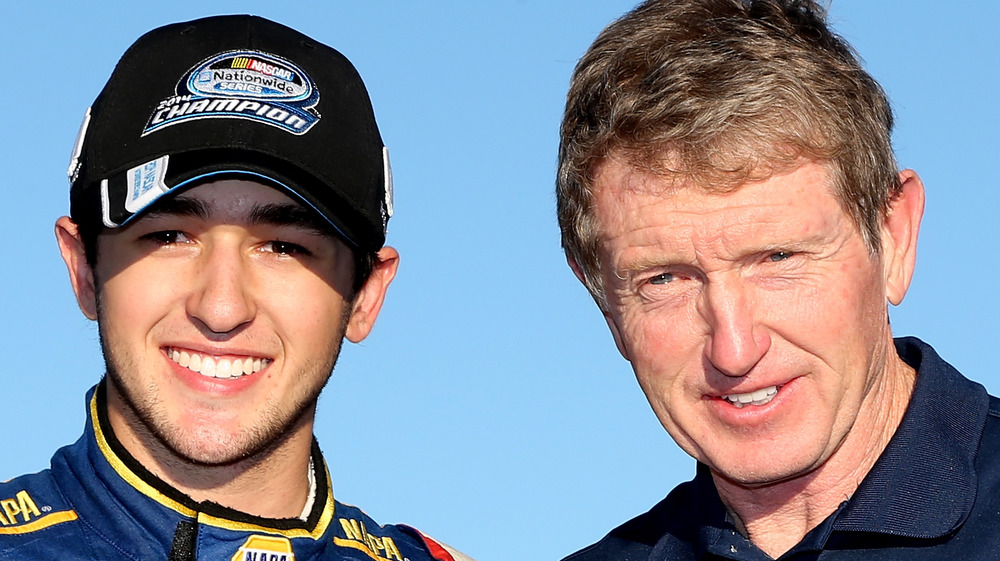 Todd Warshaw/Getty Images
Chase Elliott quite aware of how fundamental his father, Bill Elliott, and family were in molding the sport into what it is today. "As time evolved, NASCAR grew, and Dad had a long career and was able to have success over a long period of time. I'm not sure there are many generations that have seen as much change as he had," he explained during an October 2020 appearance on the Cut to It podcast. As Bill played a large role in the history of NASCAR, Chase is eager to stay in the industry for the foreseeable future. "I think knowing the family history certainly pushes me to want to keep that family name around in racing, because I think it belongs," he said.
The rising star touched on this sentiment again in November 2020, when he won the NASCAR Cup Series championship. "When I'm dead and gone and my dad is dead and gone, he and I will share a championship with the last name Elliott forever," he told USA TODAY's For the Win. "I don't think it gets any cooler than that, in my opinion." Bill is just as proud of his son, as he told the outlet, "I just said we've had a heck of a year, and whatever Chase does today, we're so proud of him."
It's quite clear that Chase and Bill share a deep and special bond.