The Truth About Kevin Harvick's Wife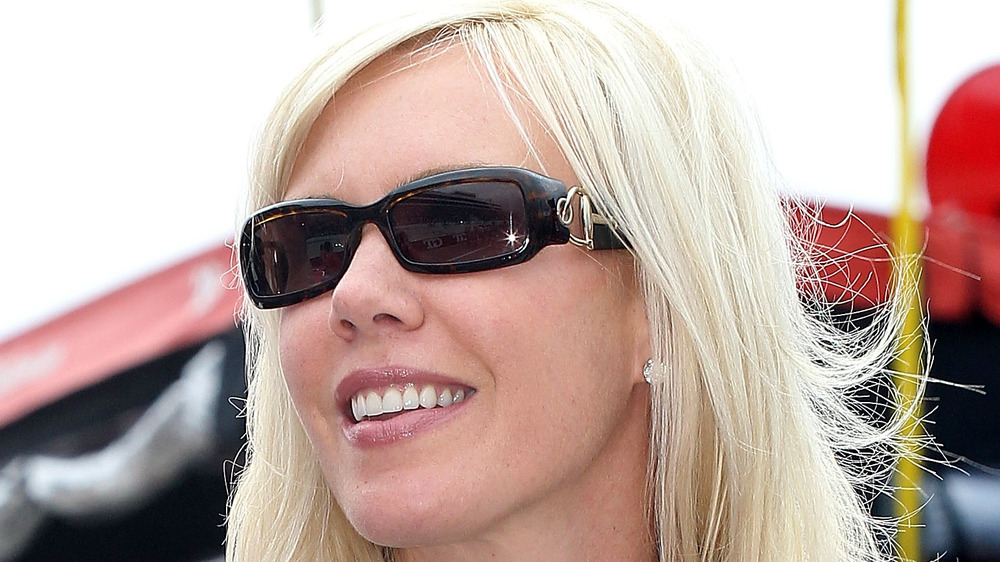 Tom Whitmore/Getty Images
NASCAR superstar Kevin Harvick has been nicknamed "Happy Harvick," and maybe that has something to do with his wife DeLana, who he's been married to for two decades. DeLana may not be as famous as her husband, but she was a part of the NASCAR scene even before the couple met. In fact, it was their race car connection that brought them together in the first place.
DeLana and Kevin Harvick live in Charlotte, N.C. with their two young children, Keelan and Piper. While you can follow DeLana on her Twitter page, her locked Instagram account indicates that there are some things about the family's life that she prefers to keep private.
But if you're curious, there's plenty of information publicly available about the family, and DeLana and Kevin are partners in more ways than one. Keep scrolling to learn all about the NASCAR driver's wife.
DeLana Harvick grew up on the race track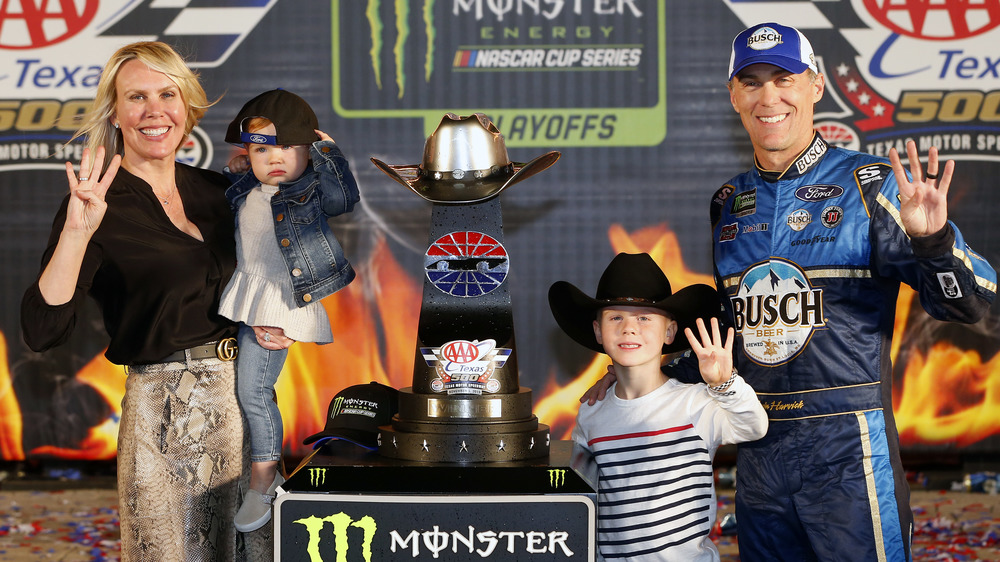 Brian Lawdermilk/Getty Images
DeLana and Kevin Harvick first met during a race in the year 2000, when DeLana was a public relations specialist for driver Randy LaJoie. Just like her future husband, DeLana was hardly a newbie to the racing world.
As a matter of fact, DeLana was born into a racing family, according to NASCAR.com, and grew up "supporting her self-funded racing dad," helping him manage the business from the ground up. Though she didn't become a professional driver herself, she's definitely been around the track a time or two, and she decided to make the most of her intimate knowledge of the business of racing by launching a career in public relations for NASCAR.
"When I realized there was this whole other world, and as NASCAR continued to grow and evolve, I became very interested in the PR and marketing side of it," she told NASCAR.com.
DeLana has never actually spent a lot of time on the sidelines. After she and Kevin were married, she became co-owner and manager of the couple's successful race team, Kevin Harvick Incorporated, which owns "cars and trucks in the NASCAR XFINITY and Camping World Truck Series, along with the ARCA Racing Series," per NASCAR.
And unlike many other wives of drivers, DeLana is often spotted at races on the pit box, in her own custom firesuit.