Mila Kunis Reveals Her Strange Life In Quarantine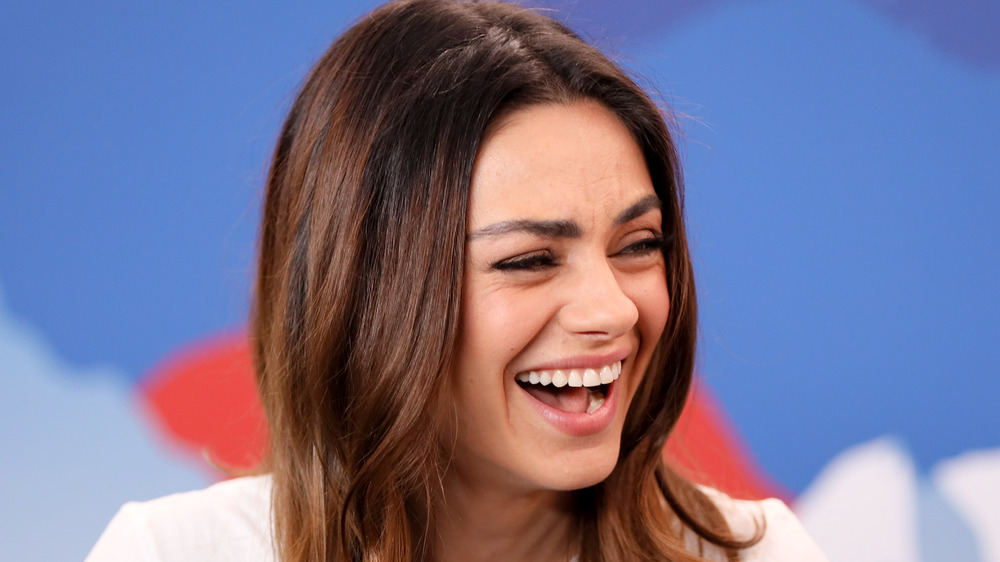 Rich Polk/Getty Images
It's hard to remember that, just like all of us, celebrities have had to hunker down and quarantine during the COVID-19 pandemic. While some have taken lavish trips, others are taking the situation more seriously. Mila Kunis stopped by Jimmy Kimmel Live in February 2021 to reveal what her life has been like at home with her husband Ashton Kutcher and their two children — 6-year-old daughter Wyatt and 4-year-old son Dimitri.
In the interview with Kimmel, she told him about one of the "drive-thru experiences" her family attended as a quarantine activity. "We had a car picnic, which was really cute," the Friends with Benefits actress explained. "And then I was like guys, we're going to a rave." Kunis said Kutcher's reaction was one of shock, to which she told him, "Don't worry, I got this."
The Forgetting Sarah Marshall actress continued, "We showed up, I'm not kidding you, I took my 4-year-old, my 6-year-old, and my grown-ass husband to a baby rave. It was like lights everywhere, music, it was physically put on by a rave company. You felt like you were tripping on acid." She told Kimmel that her kids absolutely loved the experience.
Taking their kids to a baby rave wasn't the only odd thing the That '70s Show couple did during the pandemic. Read on to learn what new hobby the pair picked up.
Mila Kunis and Ashton Kutcher started growing their own corn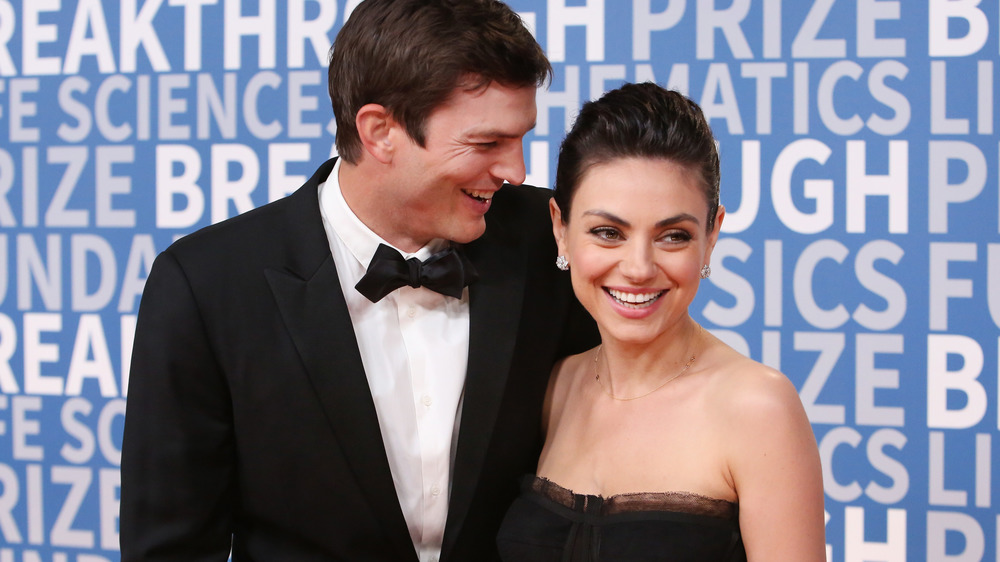 Jesse Grant/Getty Images
Just as we've all picked up strange hobbies during the pandemic, celebrities are doing the same. On Jimmy Kimmel Live in February 2021, Mila Kunis discussed what she and husband Ashton Kutcher have been growing in their backyard.
"My husband's from Iowa and we had this patch of dirt and we looked at it and we were like, we have time to plant some corn. And he [Kutcher] was like 'let's just do it.' And so we planted a pretty good-sized lot of corn," the actress said, telling Kimmel that the couple ended up with hundreds of ears of corn, most of which they gave away. "We were just stuck eating corn," Kunis said. "We had corn for breakfast, we had corn for lunch. My kids are made of corn."
Kunis and Kutcher recently teamed up with Shaggy for a Super Bowl commercial for Cheetos, which earned rave reviews when it aired during the big game. Kunis told Entertainment Tonight that she had one big reason for agreeing to do the commercial: "It was quarantine and we were stuck with our children for nine, 12, months at this moment, and I was like, 'Two days, baby! Two days off.'" She added that she had "never been so excited to wake up at five in the morning to be like, 'I'm going to work!'" After that long with kids in quarantine, we don't blame her.