Why Robert F. Kennedy Jr. Was Banned From Instagram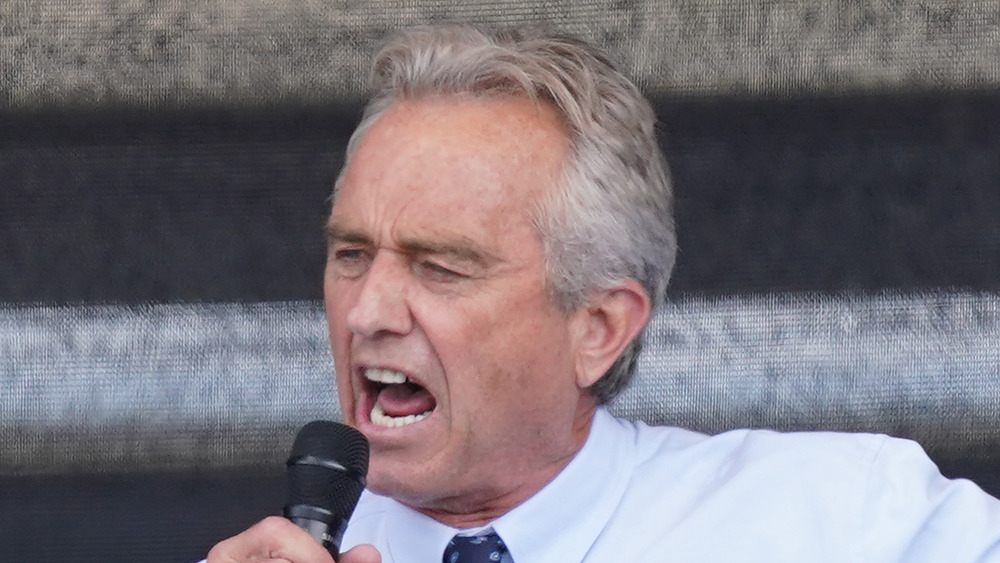 Sean Gallup/Getty Images
Robert F. Kennedy Jr. has been removed from Instagram for using his account to post misinformation about the COVID-19 vaccine, according to The Hollywood Reporter.
"We removed this account for repeatedly sharing debunked claims about the coronavirus or vaccines," a spokesperson for Facebook and Instagram announced in a statement, per CNN. Neither his Facebook nor Twitter have been deleted yet, despite the fact that he has shared similar debunked claims on both of those platforms.
Recently he had caused controversy by blaming the death of MLB legend Hank Aaron on his vaccination. "#HankAaron's tragic death is part of a wave of suspicious deaths among elderly closely following administration of #COVID #vaccines," Kennedy Jr. tweeted. "He received the #Moderna vaccine on Jan. 5 to inspire other Black Americans to get the vaccine."
As NBC reported, a medical examiner ruled that Aaron in fact died of "natural causes." The one-time home run king had also tried to fight skeptics by sharing the details of his vaccination, which Aaron said he was "proud" to receive in January. "I don't have any qualms about it at all, you know," Aaron told the Associated Press. "I feel quite proud of myself for doing something like this. ... It's just a small thing that can help zillions of people in this country."
Robert F. Kennedy Jr. has been an anti-vaxxer for years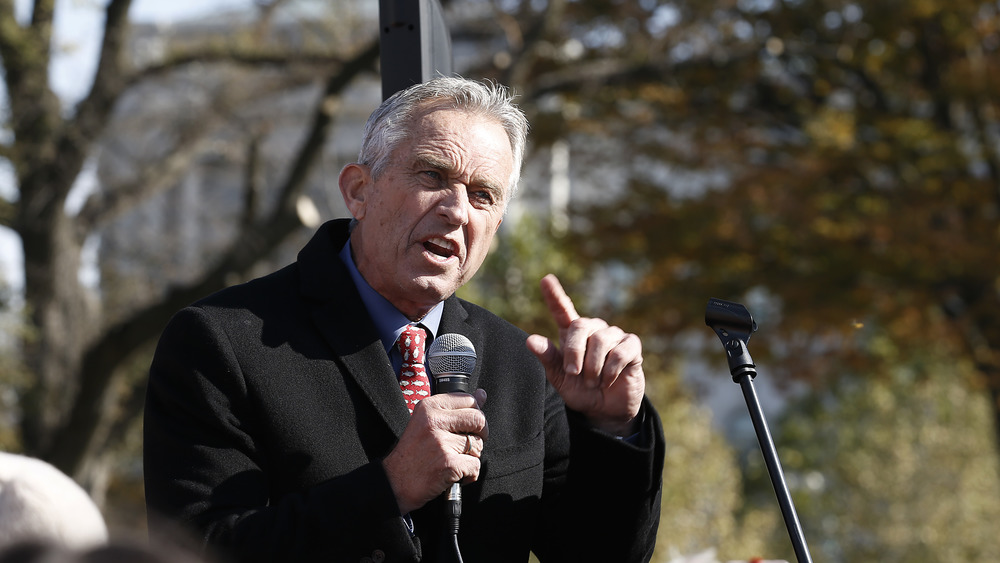 John Lamparski/Getty Images
The fact that Hank Aaron tried to encourage Black Americans to get the vaccine didn't stop Robert F. Kennedy Jr. from implying that it had killed him, or sharing similar debunked stories on his social media.
As NBC reported, the environmental lawyer has been a vaccine skeptic for years. In May 2019, several of his closest family members (sister Kathleen Kennedy Townsend, brother Joseph P. Kennedy II, and niece Maeve Kennedy McKean) said that he "helped to spread dangerous misinformation" and was "complicit in sowing distrust."
"We love Bobby. He is one of the great champions of the environment," they wrote in Politico at the time. "However, on vaccines he is wrong." They also pointed out that Kennedy Jr. is an outlier in their family: it was President John F. Kennedy, after all, who signed the Vaccination Assistance Act in 1962.
"Everyone must communicate the benefits and safety of vaccines, and advocate for the respect and confidence of the institutions which make them possible," the Kennedy family wrote. "To do otherwise risks even further erosion of one of public health's greatest achievements."