Inside Meghan Markle's Huge Legal Win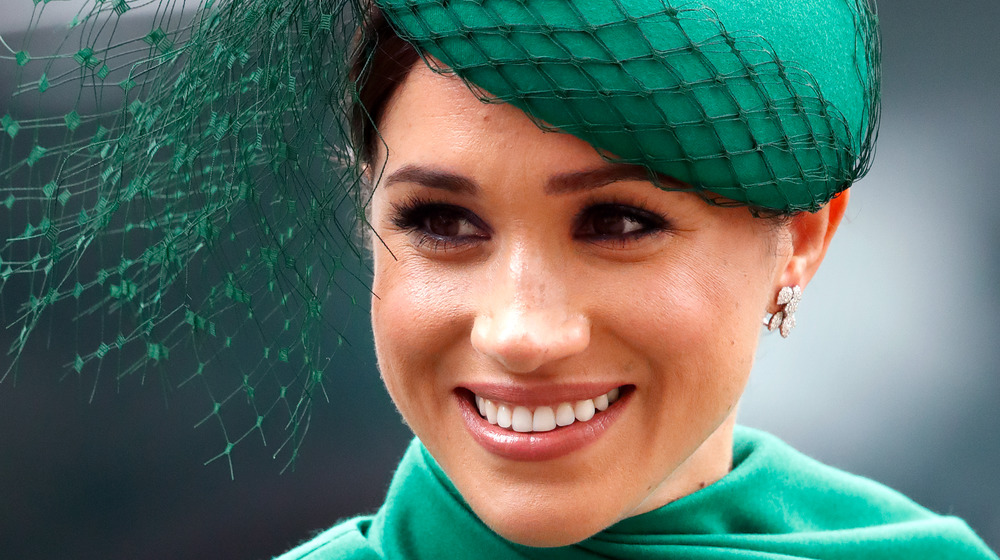 Max Mumby/indigo/Getty Images
Meghan Markle — who, along with husband Prince Harry, has stepped down from royal duties and moved back to the United States — and has finally won a complicated legal battle with Associated Newspapers, which publishes British tabloids including Mail on Sunday. Markle sued the company for privacy and copyright infringement after the outlet published a letter she had written to her father.
The Duchess of Sussex has had a contentious relationship with the British tabloids for years. As of early February 2021, Prince Harry just won his own legal battle against Associated Newspapers, per the Observer. He was suing Associated Newspapers for libel due to "an article that alleged Prince Harry had not kept in touch with the British Marines," the site claimed. And in April 2020, the couple sent a letter to the editors of the UK's four largest tabloids: The Sun, The Daily Mirror, The Daily Mail and The Daily Express, explaining that they would no longer be cooperating with them or engaging with them in any way, as reported by The New York Times.
For the British royal family, who has always coordinated with the press in some way, this was a highly unusual step. Even more unusual is the act of filing actual lawsuits against the papers, according to Insider. Markle's suit against Mail on Sunday is in regards to a highly personal letter she sent to her father following her wedding, parts of which the paper published.
Meghan Markle won a major battle against a tabloid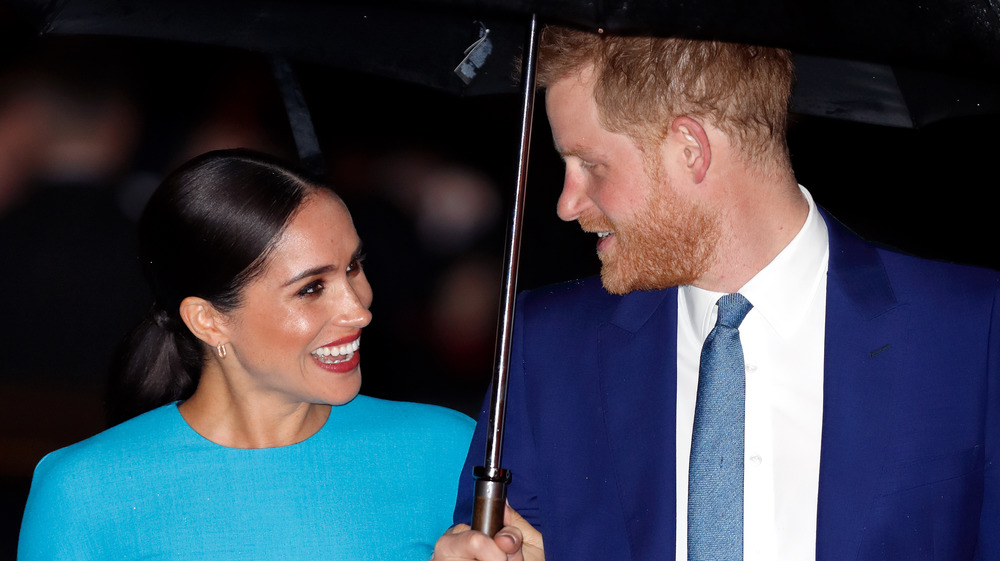 Max Mumby/indigo/Getty Images
Meghan Markle's suit against the Mail on Sunday's parent company, Associated Newspapers, cited privacy and copyright violations after the paper published, in February 2019, parts of a private, handwritten letter Markle wrote to her father after her marriage to Prince Harry. (Markle's dad, Thomas, revealed that he had shared parts of the letter with the outlet in order to "defend himself" after Meghan's friends spoke about its alleged contents in a People interview.)
On Feb. 11, 2021, Judge Mark Warby ruled in the Duchess' favor.
On the issue of privacy, Warby stated, Markle "had a reasonable expectation that the contents of the letter would remain private. The Mail articles interfered with that reasonable expectation," People reported.
Regarding the copyright claim, the Mail has argued that Markle was not the sole owner of the letters because others may have had a hand in editing them. Warby didn't seem sold by this argument, according to People, but left at least that small issue open. However, the judge still decided that the paper did infringe on her copyright.
In a statement afterwards, Markle noted that, "for these outlets, it's a game. For me and so many others, it's real life, real relationships, and very real sadness," she said.
"The damage they have done and continue to do runs deep. ... But for today, with this comprehensive win on both privacy and copyright, we have all won," Markle added.