How Paul Bettany Really Feels About Working With Elizabeth Olsen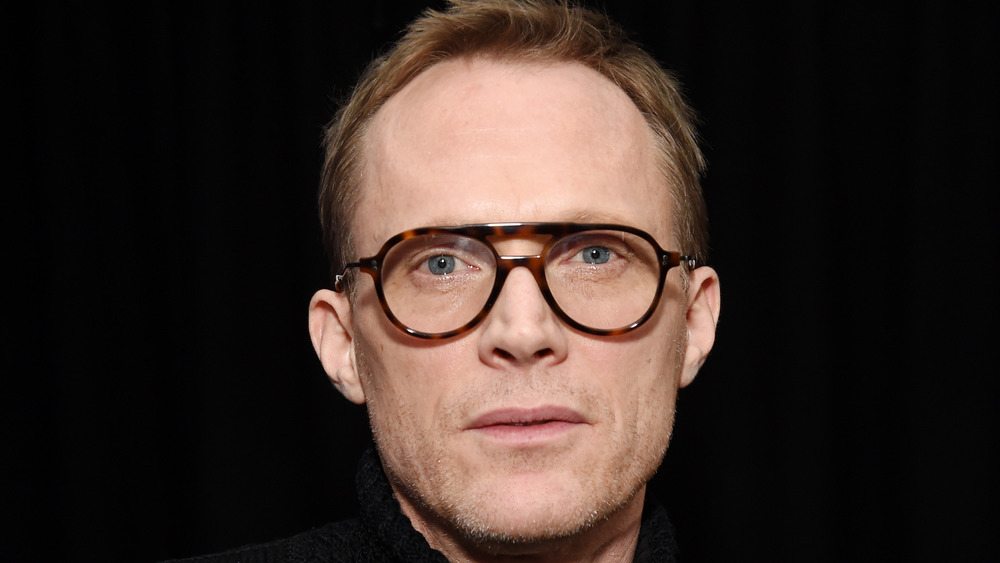 Michael Kovac/Getty Images
With the Marvel Cinematic Universe (MCU) forced into a hiatus in 2020 by the coronavirus pandemic — its first year since 2009 to not release a film into theaters — Disney Plus' Wanda Vision, starring Paul Bettany and Elizabeth Olsen, became the franchise's first showing back in January 2021. The release came on the heels of a controversy Olsen faced in late 2020. The actor deactivated her Instagram account after some fans bashed her for not publicly posting condolences for her deceased MCU co-star, Chadwick Boseman, who died in August 2020 from colon cancer. 
Of course, Olsen has never been a fan of social media in the first place. The star told Harper's Bazaar in 2018, 'I still don't know why I'm on it, then I think well 'I guess I want to promote Avengers,'" adding that every time she posts a private photo, she immediately thinks, "this is stupid, why did I do that?" After all, per The Los Angeles Times, Olsen only joined Instagram to prepare for her social media influencer in the 2017 indie, Ingrid Goes West. 
Bettany has worked with the social media-shy Olsen a total of four times before their genre-bending sitcom-slash-thriller (in 2015's Age of Ultron, 2016's Captain America: Civil War, 2018's Avengers: Infinity War, and 2019's Avengers: Endgame). We sure hope they get along because that is a lot of time spent on-set together over consecutive years. Here's how Paul Bettany truly feels about his co-star.
Paul Bettany loves Elizabeth Olsen's work ethic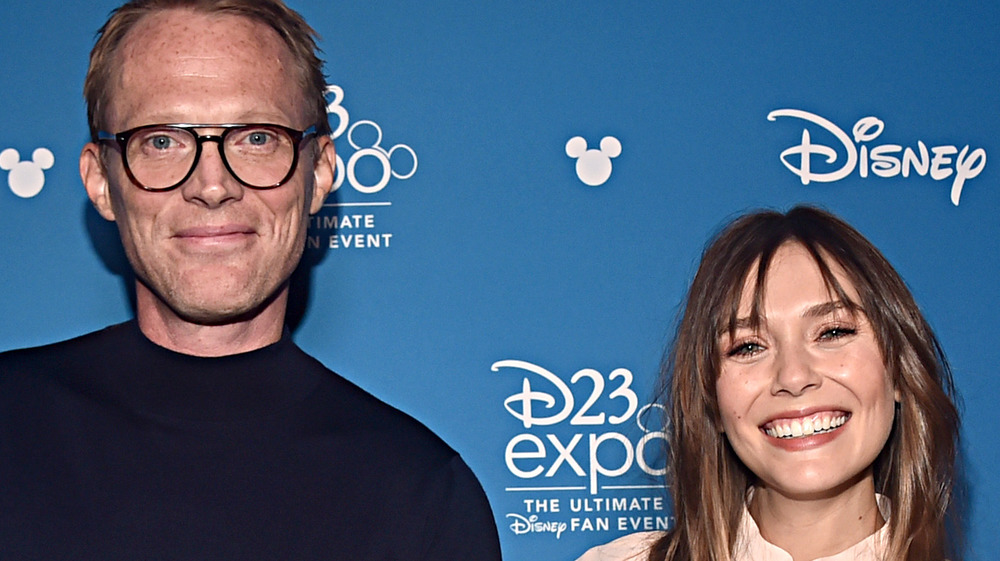 Alberto E. Rodriguez/Getty Images
After playing an onscreen couple, the flying android (or "synthezoid") Vision and Wanda Maximoff, widely considered the most powerful Avenger with the ability to alter reality, as supporting characters in the Marvel Cinematic Universe, Paul Bettany and Elizabeth Olsen are finally getting the spotlight in 2021's Wanda Vision. The frequent costars, as it turns out, are over the moon about working together. Bettany describes "Lizzie," as he calls Olsen, as a highly "fastidious" coworker who "always comes to set with an idea." Bettany, confessing to EW that he cannot stand lateness on a set, also lauded Olsen for being "incredibly punctual." 
For Olsen's part, she heaped praise upon Bettany for gamely humoring the awkward filming process of playing an android superhero. "He's had his face painted red... [His character] has to have had stuff blown up inside his head while Josh Brolin [who played the primary villain, Thanos, in the MCU] is there in a onesie," Olsen quipped to Entertainment Weekly. The actor seemed grateful that she and Bettany were brought together by the MCU projects, for, as she told the publication, "Paul and I both have these inner children that met on this show," adding that the two had "a ball" working on WandaVision. "We are just hamming it up like we have never done in our careers before," the actor enthused.
It sounds like an on and offscreen match made in cinema heaven!