What Happened To The Actress Who Plays Bianca In 10 Things I Hate About You?
One of our favorite '90s teen movies is the 1999 teen rom-com 10 Things I Hate About You, a modernization of William Shakespeare's play The Taming of the Shrew, set in a turn-of-the-millennium Seattle high school.
The story follows two sisters: Bianca, a sophomore who is popular and wants to go to parties and out on dates, and Kat, a senior who looks forward to college and eschews such trivial things as boys and dating. Their overprotective and totally untrusting father sets down a rule that does not sit well with Bianca: she is not allowed to date until Kat starts dating. Enter Cameron, a new student who instantly crushes on Bianca and hatches a plan to get bad-boy senior Patrick to date Kat, so that Cameron may ask out Bianca. Hijinks ensue.
The charming comedy was popular with critics and audiences alike, and was even redone as a gone-too-soon series on Freeform. Many of its featured actors went on to high-profile careers, including Julia Stiles, the late Heath Ledger, Joseph Gordon-Levitt, David Krumholtz, Gabrielle Union, and Allison Janney. But one of the lead actors isn't as well-known as her co-stars. In fact, Larisa Oleynik is still mostly known for her role as Bianca (along with a fan-favorite '90s Nickelodeon character). Where has Oleynik been since the role that should have catapulted her career? 
Larisa Oleynik chose instead to balance her career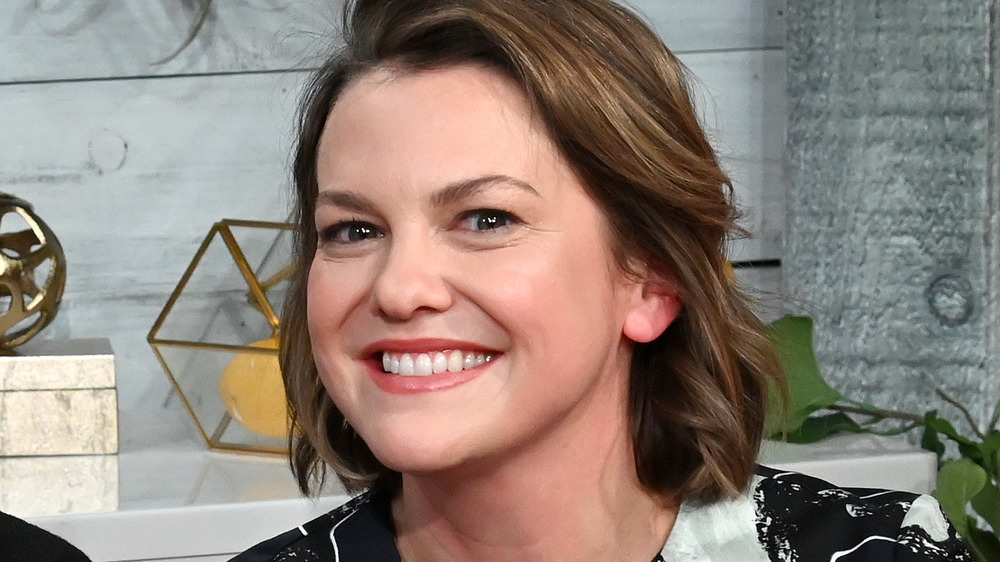 Jamie Mccarthy/Getty Images
Larisa Oleynik's career off started strong: she played Young Cosette in a San Francisco production of Les Misérables at 8 years old, and landed the titular role in the 1994 Nickelodeon series The Secret World of Alex Mack, as per BuzzFeed. In 1996, she guest-starred in Boy Meets World. Her star was on the rise. But Oleynik chose to pump the brakes and focus on her schooling instead. She left Alex Mack in 1998, and played Bianca Stratford in 10 Things I Hate About You while attending high school at 17 (imagine that: a high school character played by an actual teenager!). In 2004, she graduated from the same school her on-screen sister Kat wanted to go to: Sarah Lawrence.
While Oleynik didn't study acting in college, she continued to work steadily as an actor after graduation. Among a number of indie films and guest roles on television series, she played Ken Cosgrove's fiancee in Mad Men, starred in an off-Broadway show, and had recurring roles in Pretty Little Liars and Hawaii Five-0. From 2006 to 2014, she lent her voice to Nickelodeon animated series Winx Club. She can currently be seen as a mom to a boy with social anxiety in the Netflix family series The Healing Powers of Dude. Oleynik seems to have learned an important lesson at a young age: you don't have to be a huge star to be a successful actor.