Why Jamie Lynn Spears Is Raising Eyebrows With Her Latest Zoom Appearance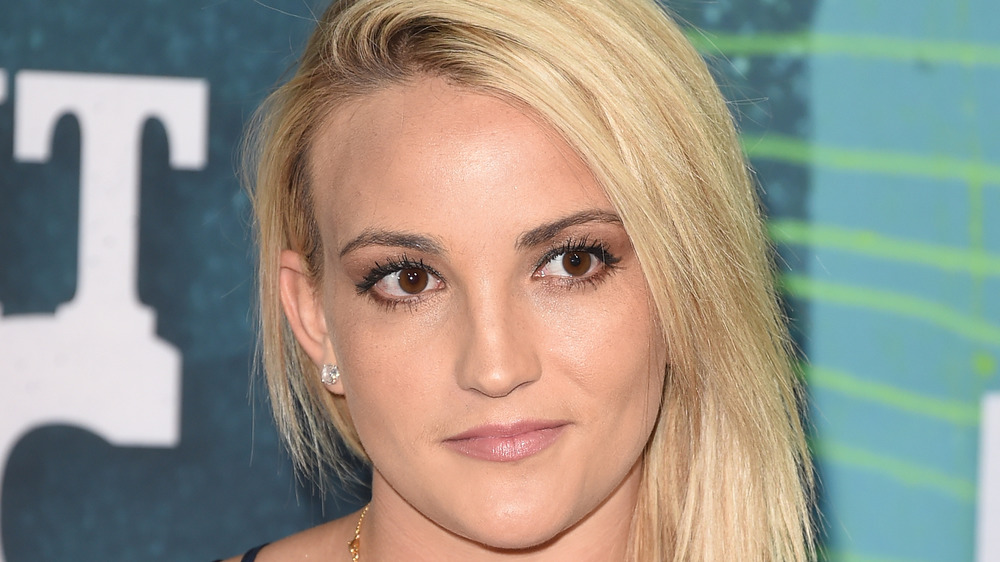 Jason Merritt/term/Getty Images
Britney Spears may be one of the most famous pop stars on the planet, but she hasn't been able to live her own life since 2008, when her father was given court-mandated control of her career and finances. In February 2021, a New York Times documentary called Framing Britney Spears dropped on Hulu and FX, taking fans inside the singer's ongoing conservatorship battle with her father and charting her rise and fall in the media. The response was immediate; people took to social media to rally in support of Spears, bringing attention to the mistreatment she has endured from the paparazzi and expressing hope that she might yet be "liberated" from the conservatorship. 
But while it seems like everyone from Paris Hilton to Tamron Hall has something to say about the docuseries, how does Britney's own family feel? Back in July 2020, Britney's younger sister, Jamie Lynn Spears shut down a social media user who claimed that Britney had an "obvious" mental illness. "You have no right to assume anything about my sister," the younger Spears sibling wrote on Instagram. "And I have no right to speak about HER health and personal matters. She is a strong, badass, unstoppable woman, and that's the only thing that is OBVIOUS." 
Fast forward a few months and Jamie Lynn is stepping up her support, even appearing at a virtual "Free Britney" rally on Feb. 11, 2021. Let's take a look at what went down.
Jamie Lynn Spears may be one of Britney's biggest supporters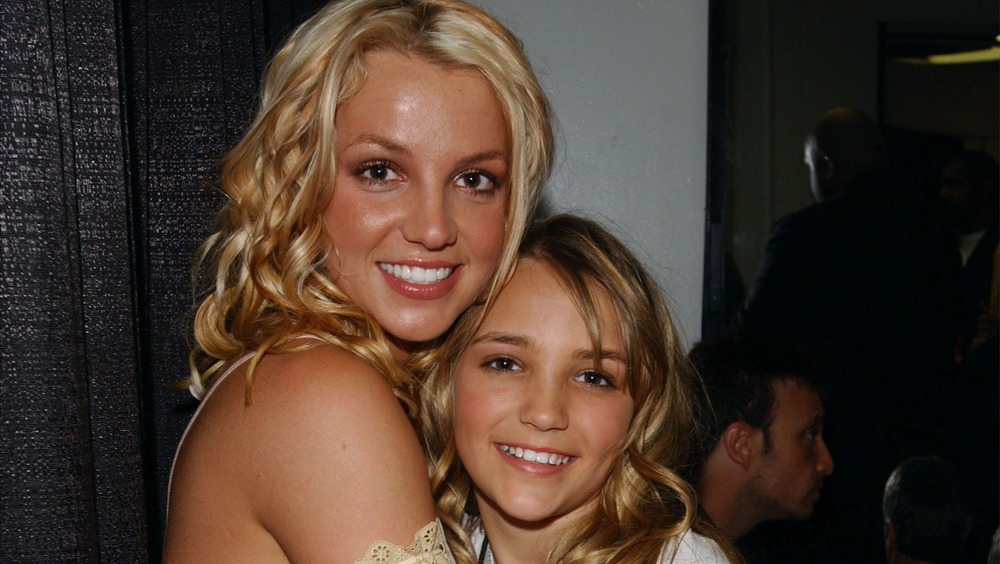 Frank Micelotta/Getty Images
Britney Spears has been on the receiving end of a tidal wave of support lately, thanks to the Framing Britney Spears documentary. Some of these fans even organized a virtual "Free Britney" rally on Zoom, which was attended by over 1,000 people, including Jamie Lynn Spears. 
As part of the "Free Britney" movement — which backs the singer's fight to regain legal autonomy of her affairs — the Zoom sesh encouraged participants "to write California Governor Gavin Newsom ... about Spears' case and create a White House petition to set the singer free," per Page Six. Although the part Jamie Lynn played in the rally isn't clear, her 10-minute presence on Zoom invigorated attendees, who had gathered in light of Britney's recent conservatorship hearing.
Perhaps bolstered by this outpouring of support, Britney herself took to Instagram to address the situation with a cryptic post. "Each person has their own story and their take on other people's stories," she captioned a throwback video of herself performing. "We all have so many different bright beautiful lives!!! Remember, no matter what we think we know about a person's life it is nothing compared to the actual person living behind the lens !!!" At least Britney knows she has one staunch supporter in the form of Jamie Lynn.