Who Is Ryan Blaney's Girlfriend, Gianna Tulio?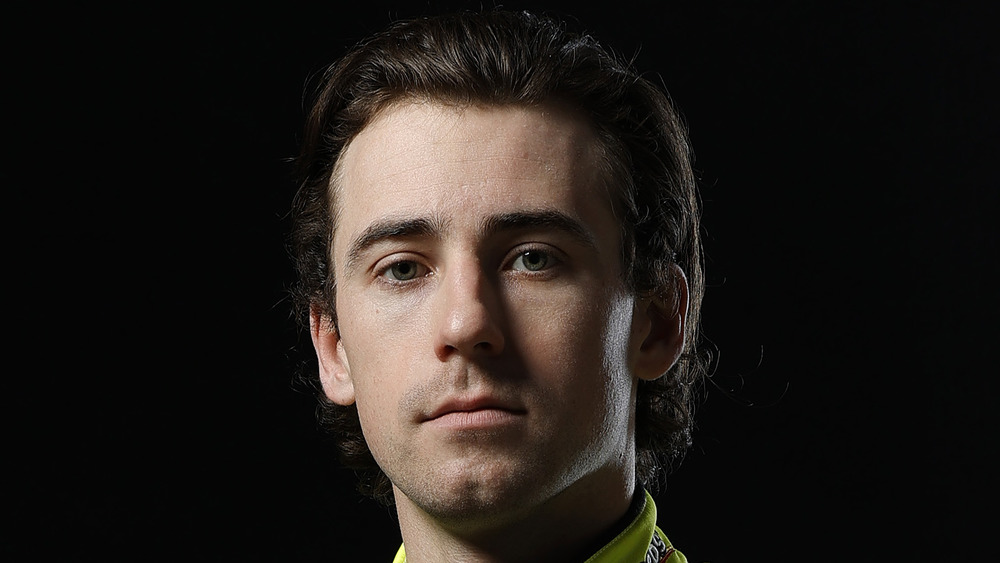 Jared C. Tilton/Getty Images
NASCAR racer Ryan Blaney has a promising career ahead of him. With five full-time NASCAR Cup Series seasons under his belt (as of this writing), he has already enjoyed some noticeable success. He has four victories under his belt in the regular season, which includes the inaugural race at Charlotte Roval in 2018, plus seven wins in the Xfinity Series and four in the Camping World Truck Series, per his official NASCAR profile.
Blaney is looking into 2021 with hopeful eyes, telling a NASCAR.com correspondent in February 2021 he plans on using the momentum of his successful 2020 season to gain as many wins as he can in the regular season before the playoffs. "I think this team has so much potential, we just have to execute," he said. "Work on things that we really do need to work on. I think this team can genuinely run for a championship. We have the people to do it. It's just all about getting the wins and finishing out these races the way we should."
Blaney is apparently just as smooth off the racecourse as he is on it. He has a beautiful girlfriend who has supported him on the track and in his other endeavors, like his acting debut in Netflix's racing series The Crew — for which he got rave reviews from his peers, if we may add. So who is the lucky woman who gets to stand by Ryan Blaney's talented side?
Ryan Blaney's girlfriend is a model
Gianna Tulio worked at the Boca Raton Hooters while pursuing a business degree at Florida Atlantic University, per the Sun-Sentinel. While the Philadelphia native continuously obtained a spot on the dean's list at school (per Local10.com), her job at Hooters provided her with unique opportunities and paved her way into the world of modeling. Tulio made her debut in the 2019 Hooters calendar as Miss June and was also in the 2020 calendar. "I loved my picture," Tulio told Local10 in 2018. "I was excited to be in the calendar, but I was super excited when (South Florida Hooters marketing director Victoria Ruiz, a former calendar girl) came to my location and surprised me that I was going to be Miss June." Tulio also appeared in a series of Hooters commercials in 2019, per Local10.com.
Tulio and Ryan Blaney made their romance Instagram official in July 2020 after they spent some time in Vail, Colo. when Blaney was on a quick break from the racetrack. "Wouldn't want to be here with anyone else," she wrote alongside two photos of her and her new beau. 
Blaney isn't Tulio's first run-in with NASCAR, though. She was featured in a commercial with driver Chase Elliot, whose car is sponsored by Hooters. "Being able to attend the NASCAR races and stand in the pits with Chase Elliott's crew made me beyond grateful to represent Boca Raton," Tulio told Local10 in 2019. "Hooters gave me a once-in-a-lifetime experience not everyone gets to have."