Why Kanye West Didn't Want To Be On Keeping Up With The Kardashians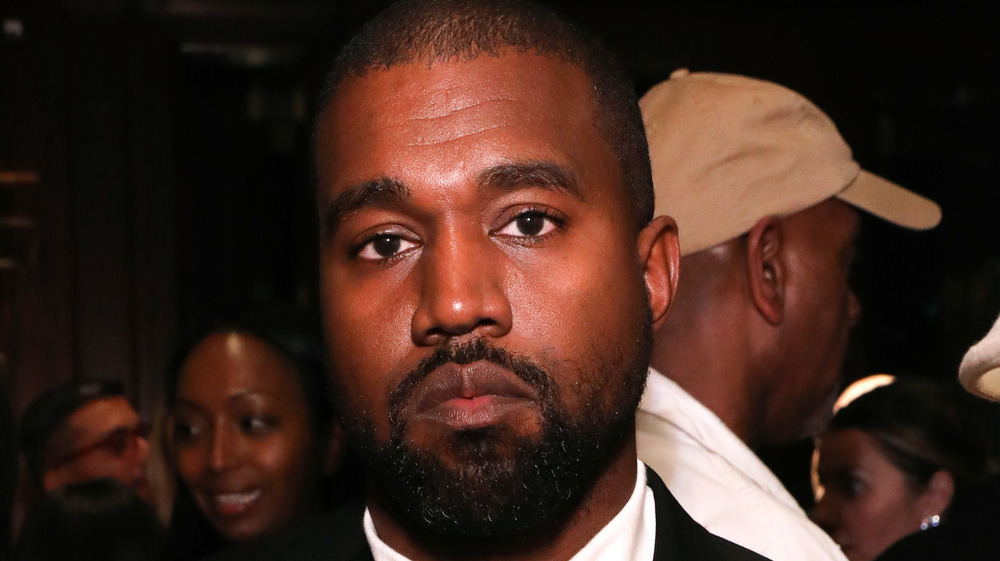 Robin Marchant/Getty Images
The Kardashians announced the end of their show (do we even have to say the name at this point in history?) Keeping Up With the Kardashians, notifying fans that the series will end in 2021 after season 20, according to Us Weekly.
The first season launched in 2007, promising complete transparency and honesty with their viewers, a departure from reality TV at the time. Other shows, as The Hollywood Reporter points out, were offering "characters" despite the premise of reality. But the Kardashians gave us something different, or, more exactly, they gave us everything.
It's the end of an era that was shaped by this uncanny family. Without them, the world of celebrity, social media, body image, glam squads, and so much more might be totally different and in some cases, non-existent. And as we bid farewell, it's fun to look back on key moments that shaped the iconic reality show.
Obviously, relationships were a huge part of the narrative, especially Kim Kardashian's life with Kanye West. Prior to divorce rumors circulating, back when they were a happy couple, Kanye was already not that into the idea of appearing on KUWTK. Here's why.
Kanye West wanted to keep his career and life separate
Dimitrios Kambouris/Getty Images
Kanye West had no desire at first to appear on Keeping Up With the Kardashians, even though it was supposed to chronicle the real, unaltered life of Kim Kardashian and her family.
Kim spoke about this with The Hollywood Reporter in 2017. "It's kind of hard not to at least reference [your relationship]," Kim explained. "Kanye was like, 'I'm not a part of the show. That's not what I do. I have my own career and life.'"
"He'll really surprise you though," Kim added. "He'll be like, 'I'm not filming' and then randomly show up. But I will get [the footage] and show him. He knew I would love to have my engagement on camera so he filmed it and he said, 'The look might be a little different because I need these type of cameras,' and got music clearance. But I won't really ever talk about something that's going on with Kanye. I'll talk about how I feel. He knows that I'm really protective of him."
Obviously, things have since changed between Kim and Kanye. As Vanity Fair notes, the constant rumors about their divorce continue to circulate. Now, after years of reluctance to show his career and personal life on camera, Kanye is facing having his divorce details presented on reality TV. In fact, Kanye is "less than thrilled," according to Us Weekly, that KUWTK will feature the end of their marriage. So his reluctance towards the show didn't alter that much over the years.