Why Kim And Kanye Have Completely Stopped Going To Couple's Therapy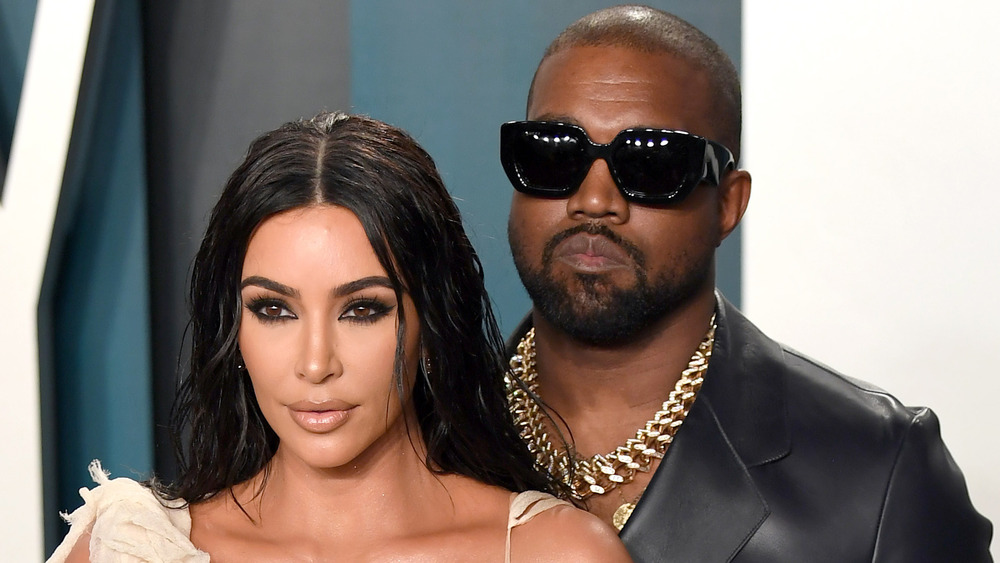 Karwai Tang/Getty Images
Rumors continue to swirl that Kim Kardashian West and Kanye West are on the brink of ending their marriage. In January 2021, a source told People that the two "have 'completely' stopped going to marriage counseling" after it was previously reported that the pair were "in counseling and exploring their options," per People. Meanwhile, a source told Us Weekly that Kim has continued going to therapy on her own: "Kim has continued to meet with their marriage counselor in solo sessions. Kim's singular focus is about how this will impact the kids."
While on Jan. 18, 2021, People reported that the Grammy award-winning rapper would be "talking to divorce lawyers [that] week", the Keeping Up with the Kardashians star has reportedly hired Laura Wasser, per People. If the name rings a bell, it's because Wasser is a famous celebrity divorce lawyer who previously represented Kim back in 2011 when she and Kris Humphries ended their 72-day marriage. She's also represented Angelina Jolie, Britney Spears and Kelly Clarkson, per The Sun.
The couple's relationship hit a major bump in the road after the "Gold Digger" rapper made controversial comments about their daughter North at his first campaign event for his presidential run in South Carolina in July 2020, per Us Weekly. Since then, things have seemingly continued to fall apart for the couple.
Kim and Kanye have 'been living separate lives' for months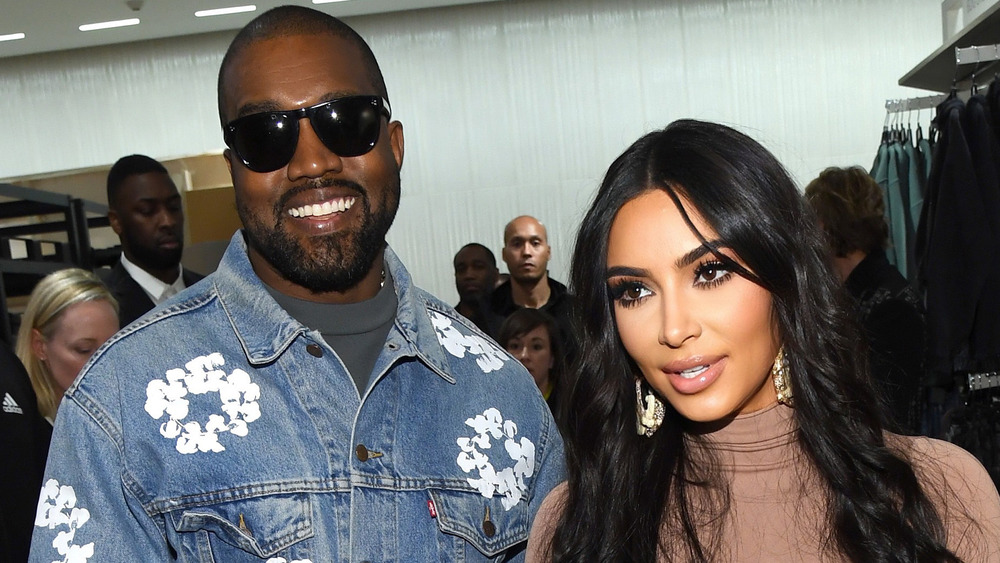 Kevin Mazur/Getty Images
In January 2021, a source told People: "[Kim Kardashian West and Kanye West] are just not on the same page when it comes to their future as a family. And Kim is okay with it." The source added, "Kim knows what she wants to do with her life. She wants to keep living in L.A., create the best life for the kids and focus on her work passions."
"They have both been living separate lives for many months now," a source told Us Weekly. "Kim and Kanye haven't been on the same page for a while now." The insider continued, "Kim is done dealing with Kanye's unpredictable behavior, she has tried to get him into treatment for his mental health and all attempts have been unsuccessful. No one can tell Kanye what to do other than Kanye."
"When together, things are fine between them, but they haven't been spending time together because he moved his life completely to Wyoming and that's not where their life is, their family is, their kids are in school or the larger family is," another source told Us Weekly. At this point, Kim has seemingly signaled that her marriage to Kanye is over, but since, as of this writing, neither have publicly commented on the situation, only time will tell.