Katherine Heigl Reveals If She Would Ever Return To Grey's Anatomy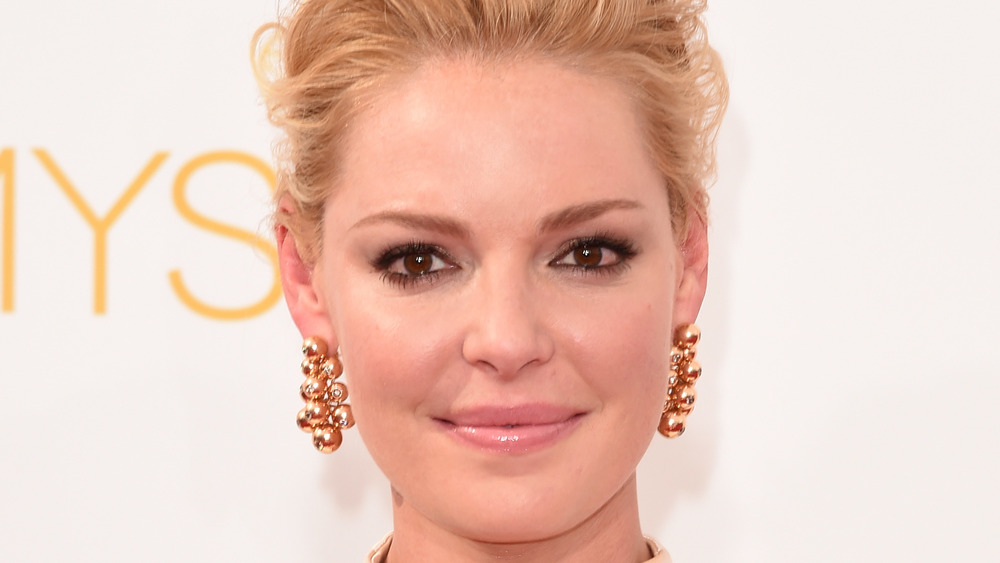 Jason Merritt/term/Getty Images
When Katherine Heigl was unceremoniously written off Grey's Anatomy in 2010, there was a lot of bad blood between her and showrunner Shonda Rhimes. The show wanted to give her character Izzie Stevens a proper farewell, but couldn't do so because Heigl didn't show up to film her scenes (via Vanity Fair). Heigl's behavior on set angered Rhimes, who later told Oprah in a 2012 interview that she was "not surprised" because "when people show you who they are, believe them."
Heigl's fall from Grey's grace began in 2007 when she publicly called out Isaiah Washington, her co-star at the time, at the Golden Globes to apologize to T.R. Knight after he called him a homophobic slur, according to People. A year later, Heigl withdrew her name from contention for the 2008 Emmys, citing that the material she had been given that season did not "warrant a nomination," Deadline reported. Ellen Pompeo, who plays Meredith Grey on the show, implied that the drama associated with the show made for a "toxic environment," during an interview with Variety in 2019.
Even though cast members on the show don't have much goodwill towards Heigl, her character has remained a fan favorite with many hoping she'll make an appearance on Grey's like Patrick Dempsey and Knight have after being written off the show. Heigl, though, isn't too sure about the prospects of it happening. Keep scrolling to see her response.
Katherine Heigl would return to Grey's Anatomy if she had a good storyline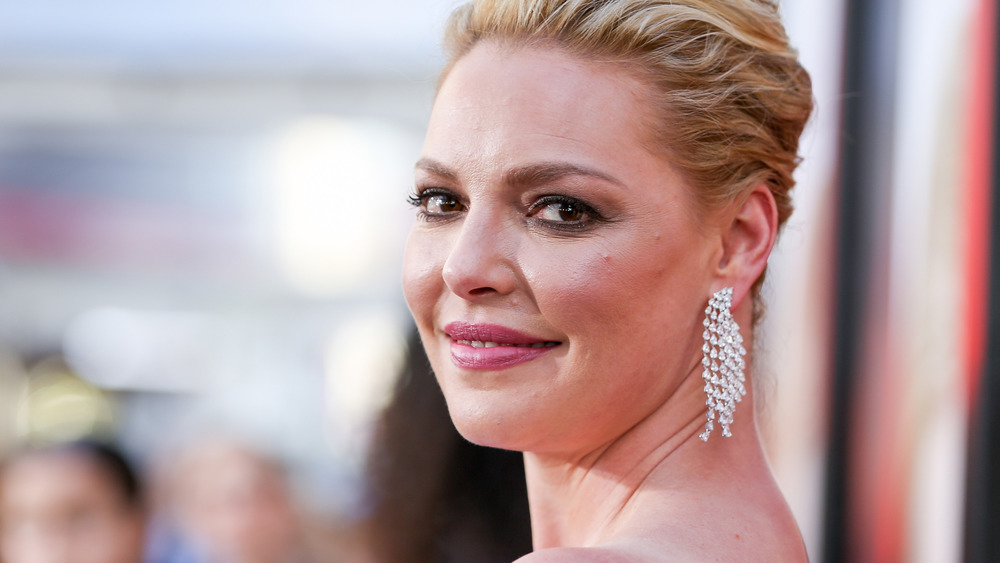 Rich Fury/Getty Images
Katherine Heigl may have been gone from Grey's Anatomy for over a decade, but her character Izzie Stevens is well and alive. Grey's writers brought back the original character when they wrote off Justin Chambers' character Alex Karev, who had an on-and-off relationship with her, in March 2020. In the story arc, Karev chose to relocate to Kansas and be with Stevens while raising their two kids (via The Hollywood Reporter).
While some fans were disappointed with the storyline, others were hopeful that Heigl's character being alive would mean that she'd eventually make an appearance when Grey's ends in the future — an idea that Heigl isn't completely against. "I could never say never," Heigl responded when asked by The Washington Post if she'd ever return to the show that made her famous. "I think it would just be completely dependent upon the team over there, how they feel about it, and the story."
For her part, Heigl is focused on bettering herself and letting go of her bad reputation, telling The Washington Post, "I've grown into accepting that ambition is not a dirty word, and that it doesn't make me less of a feminine, loving, nurturing woman to be ambitious and have big dreams and big goals."