Why Isaiah Washington Is Reigniting His Feud With Katherine Heigl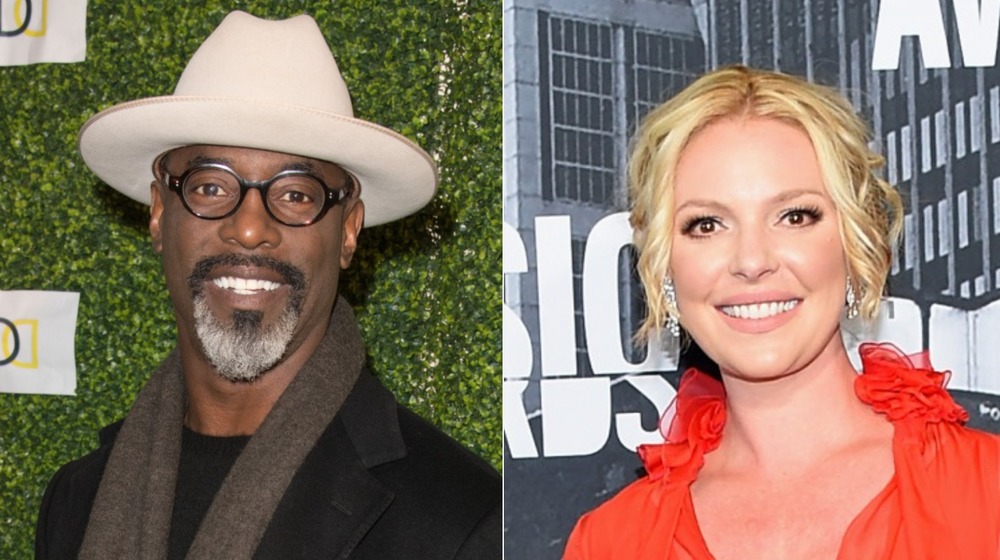 Earl Gibson Iii, Michael Loccisano/Getty Images
Following the release of Grey's Anatomy Season 17, former star Isaiah Washington is revisiting his feud with Katherine Heigl 13 years after his dramatic firing from the series. For those who may not remember, Washington was let go from the show after he allegedly used a homophobic slur on set in 2007, which many people thought was aimed at castmate T.R. Knight, per People. Washington denied the claim at a Golden Globes press room, stating, "No, I did not call T.R. a f****t. Never happened, never happened." He later apologized for using the slur, but after hearing his remarks, Heigl protested that Washington should never take center stage ever again.
"I'm going to be really honest right now; he needs to just not speak in public. Period," she told Access Hollywood following the incident. "I'm sorry, that did not need to be said, I'm not okay with it," she said, continuing to defend her friend. She added, "I just feel like this is something that should be very much in-house we need to deal with ... T.R. is my best friend. I will throw down for that kid."
While the Grey's Anatomy drama from the early aughts was left in the past for most of us, with the majority of the original cast getting the boot, it looks like all the recent hubbub has got Washington thinking. Keep scrolling to see what the disgraced actor had to say to his former costar.
Isaiah Washington says he will 'never' stop speaking out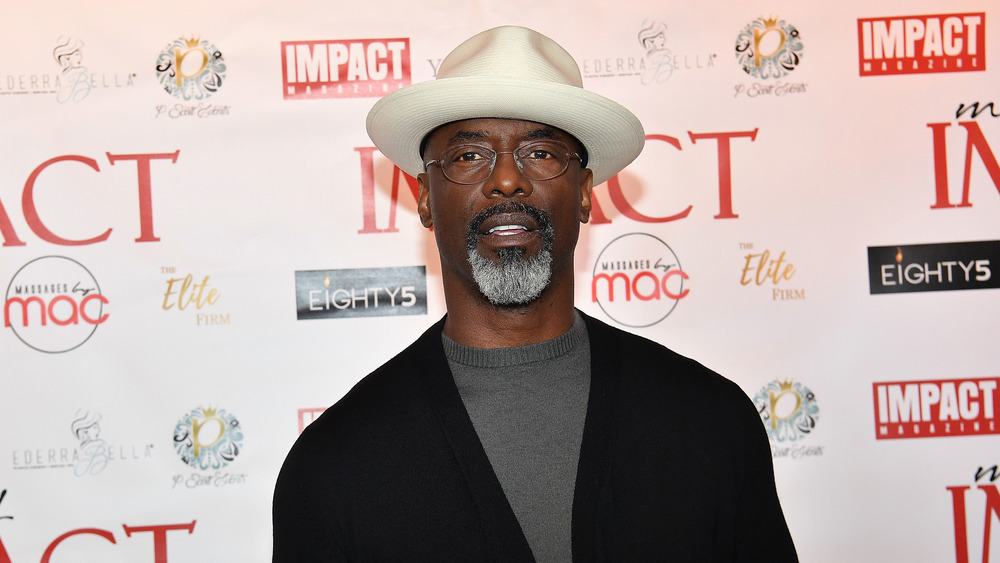 Paras Griffin/Getty Images
Thirteen years may have passed since Isaiah Washington was fired from his role as Doctor Burke on Grey's Anatomy, but the wounds are clearly still fresh. On Nov. 17, 2020, Washington took to Twitter to speak out about the incident after keeping silent for over a decade. Posting a photo of ex-costar Katherine Heigl, he wrote, "This woman once proclaimed that I should 'never' be allowed to speak publicly again," referring to her 2007 Access Hollywood interview. "The world agreed with her proclamation back then and protested for my job and my head in 65 languages. I wish I was on Twitter in 2007, because I will NEVER stop exercising my free speech."
His remarks caused a storm of backlash, with one user replying, "Or she stuck up for her gay friend when he was called a f*****??" Washington went on to reshare that specific tweet, adding, "Your opinions are your own, but you are a fool, a liberal and misguided feminist to even try and defend this woman. You weren't there, so die on this hill, whoever you are. She could have cared less about her gay friend. Chandra Wilson knows all about that too." After Washington referenced the actress who plays Dr. Miranda Bailey, one Twitter user asked, "Why [is] this being brought up after 10 years??? Why throw Chandra under bus," to which the actor replied, "Because it's the TRUTH. The End."
Isaiah Washington isn't done defending his character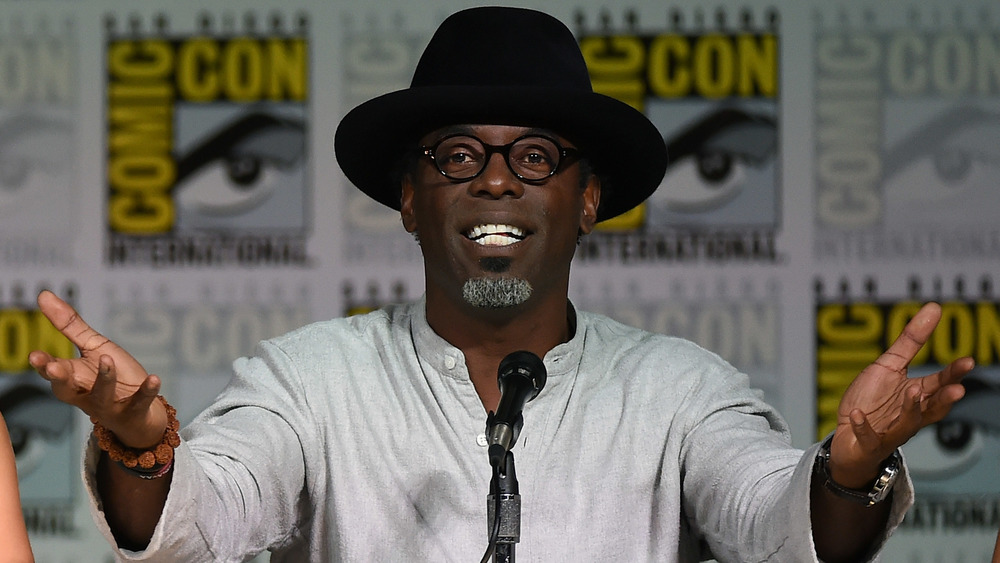 Ethan Miller/Getty Images
As of this writing, Katherine Heigl has yet to address Isaiah Washington's remarks, but according to a source close to the actress, Heigl has no regrets about her 2007 comment. "Katherine stood up for her close friend twice when Isaiah publicly outed him and called him a f****t. That's hate talk, not free speech," the insider told People following Washington's tweet. "She is proud that she stood up for him. Katherine is and always will be an advocate and ally to the LGBTQ community."
Shortly after People published the story, Washington shared the article and criticized how the magazine retold the incident. "I'm calling @people out as well for IGNORING the 'testimony' of my whistleblower that debunked this story 3 years ago," he tweeted. "I couldn't defend myself on Twitter back then, but I can now. Free Speech is mine. Call Mark Pedowitz for the truth, but you won't. Hypocrisy."
Washington is probably referring to his 2018 interview with TMZ, in which he accused ABC's executive vice president, Howard Davine, of being "racist," and claimed someone spread lies in order to blackball the actor. "I would have never even known who he was until this whistleblower brought him to my attention," Washington claimed. "How dare he speak ill of me when I have been able to carve out a minute sense of working after he made the decision to throw me under the bus according to one of his own employees."