The Truth About Nelly's Ex-Girlfriend, Shantel Jackson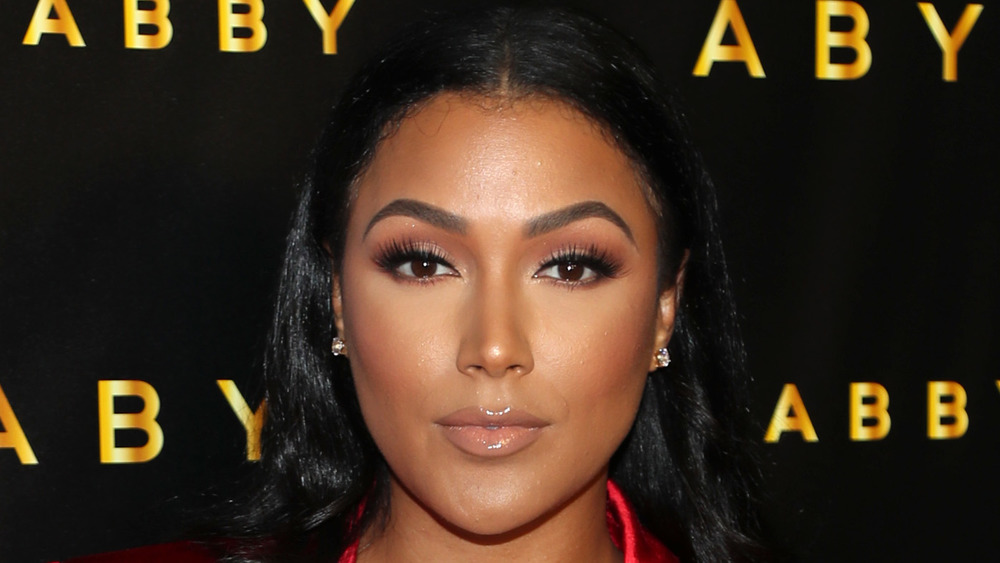 Jerritt Clark/Getty Images
Shantel Jackson was known for being the girlfriend to Grammy Award-winning rapper Nelly, but there's much more to her brand than her rap superstar ex-boyfriend. The Miami native got her start in entertainment as a model and actress (via The Famous People). But it was her romantic relationships that helped her make media headlines.
Prior to dating Nelly, she was known for her public romance with boxing champion Floyd Mayweather. The two dated off and on for four years up until Mayweather confirmed their split in April 2014 (via Bleacher Report), but it wasn't the most amicable breakup. Things got messy when reports surfaced of Mayweather reportedly taking back expensive gifts from Jackson in order to make her "prove her worth" (via Larry Brown Sports). Claims of Mayweather being upset at Jackson for supposedly flirting with other men came to right light before his harsh Instagram post in November 2014 that revealed the terminated pregnancy Jackson had during their relationship (via TMZ).
By June 2019, the former couple was locked in a bitter legal war with Mayweather accusing Jackson of illegally recording their conversations during their time together (via The Blast). It was a huge sigh of relief for the model when she moved on with rapper Nelly in 2014 after her public breakup with Mayweather, according to Heavy.
Shantel Jackson isn't just a famous ex-girlfriend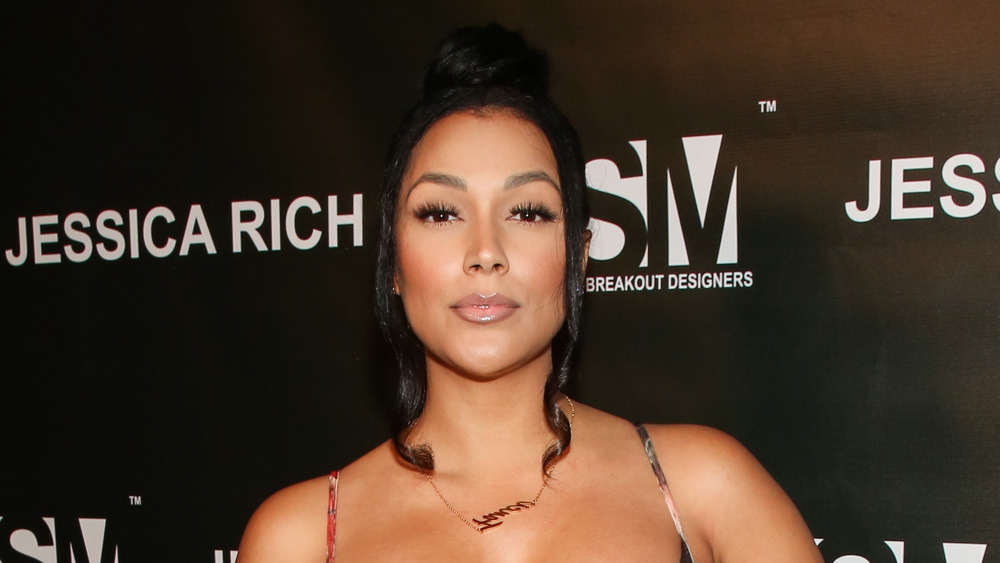 Paul Archuleta/Getty Images
Shantel Jackson's career began to take off after rebounding with Nelly. She had already gotten her feet wet acting alongside the likes of Robert De Niro, Forest Whitaker, and 50 Cent in the 2012 film Freelancers (via IMDb). But, following her reality TV debut on Nelly's 2014 reality show Nellyville, Jackson landed starring roles in a few short films in 2016 before securing a starring role on the short-lived E! reality series The Platinum Life in 2017 (via Heavy).
In addition to acting and modeling, Jackson launched her online boutique Fanci Goods in 2018. The brand sells magnetic lashes, headbands, and lash-related accessories. Nelly even made a guest appearance in a pool-day promo video Jackson shared on Instagram. With over 1.6 million followers on the platform, Jackson's role as an influencer helps her land a number of endorsement deals. In addition to frequently promoting her own company, Jackson's posts include paid advertisements for Shoe Gummis, The Kingdom clothing, and other lifestyle brands. She also entertains her followers while showing off her acting skills in TikTok re-enactments she shares on her page.
One look at Shantel Jackson and it's clear she's more than just Nelly's former flame.