Why Trump's Impeachment Acquittal May Not Mean Vindication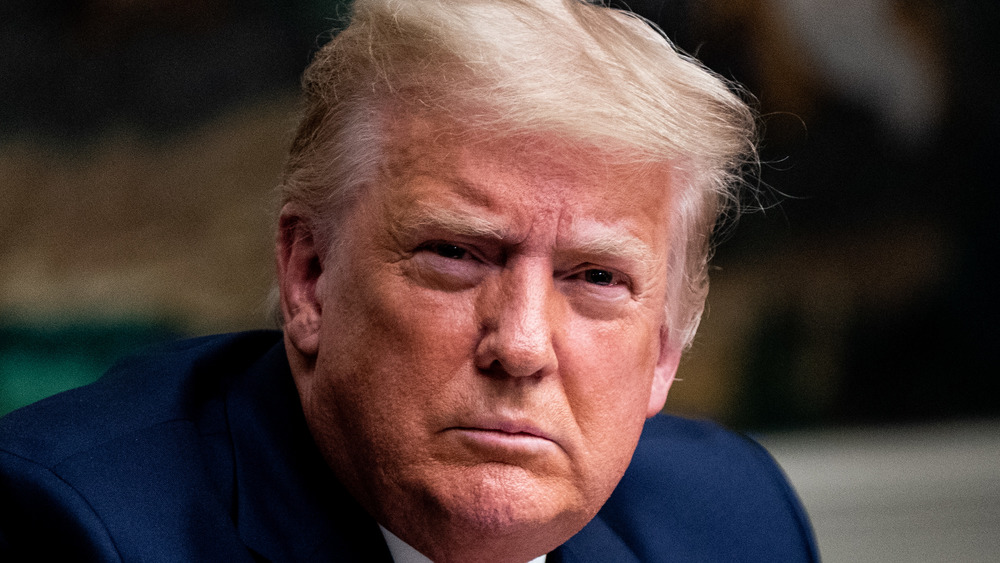 Bloomberg/Getty Images
Donald Trump is the only U.S. president in history to be impeached twice, and in February 2021, the Senate deliberated during his historic second trial following the insurrection. Though the House of Representatives brought on the articles of impeachment for his involvement in the Capitol riots on Jan. 6, the Senate voted 57-43 in favor of acquitting the ex-president (via The New York Times).
During the trial, which ran from Feb. 9 to Feb. 13, House impeachment managers, including Democratic Reps. Jamie Raskin and Joe Neguse, argued their case that Trump "willfully made statements that, in context, encouraged — and foreseeably resulted in — lawless action at the Capitol," per The Advocate. Only seven Republicans joined all 50 Democrats in voting "guilty," and because they failed to reach the two-thirds majority needed to convict, Trump was acquitted. 
The Republican senators who voted in support of impeaching and convicting Trump were Richard Burr, Bill Cassidy, Susan Collins, Lisa Murkowski, Mitt Romney, Ben Sasse, and Pat Toomey, according to CBS News. Meanwhile, Senate Minority Leader Mitch McConnell condemned the former president's "disgraceful" actions, though he felt convicting a former office holder would be unconstitutional. "The people who stormed this building believed they were acting on the wishes and instructions of their president," McConnell said before voting to acquit Trump (via CNN).
Though Trump isn't barred from holding office in the future, his acquittal doesn't necessarily mean a clean slate or vindication. Keep scrolling to find out why.
Donald Trump's behavior after the 2020 election left him with less Republican support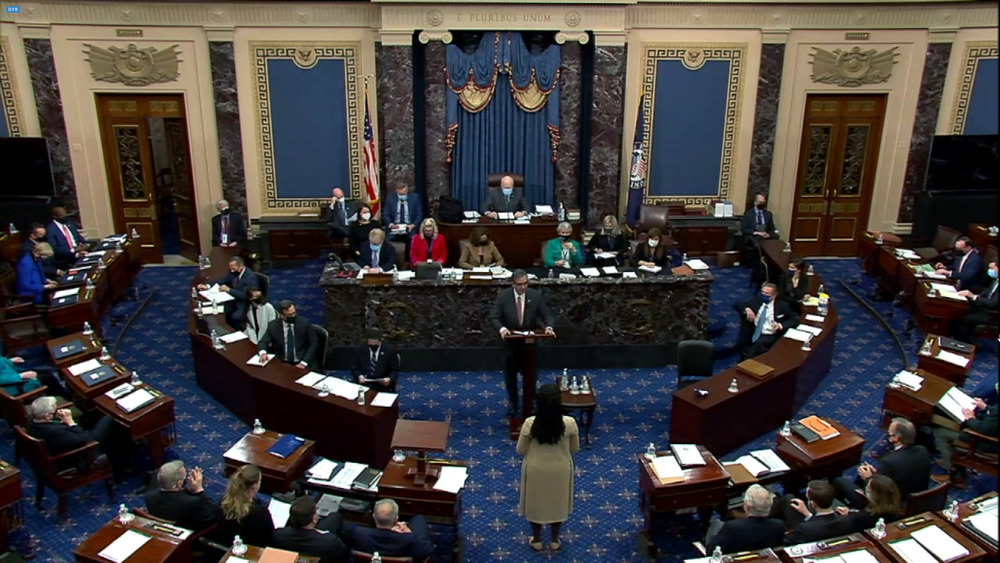 Handout/Getty Images
Donald Trump was ultimately acquitted on charges that he incited the unprecedented insurrection at the U.S. Capitol, but his reputation may be plagued by his efforts to overturn the 2020 election and stay in power. While the former president once had a large group of Republican support by his side, that number slowly began dwindling following the January 2021 riots.
GOP Senator Susan Collins was one of the Republicans who voted to convict Trump. As she spoke on the Senate floor, she explained why she chose in favor to impeach the former leader, noting how he "incited an insurrection with the purpose of preventing that transfer of power from occurring" after President Joe Biden received a 306-232 majority vote in the electoral college. "Instead of preventing a dangerous situation, President Trump created one," Collins proclaimed (via CNN). "Rather than facilitating the peaceful transfer of power, President Trump was telling Vice President [Mike] Pence to ignore the Constitution and to refuse to count the certified votes. He was also further agitating the crowd, directing them to march to the Capitol."
In the months following his loss in November 2020, Trump declared several baseless claims about voter fraud, alleging that the election "was stolen" (via MLive), and even tweeting on Jan. 6, 2021, "It was a landslide election, and everyone knows [I won], especially the other side." The New York Times called the one-term-president's remarks "inaccurate and inflammatory."
Donald Trump says his 'movement' has just begun following acquittal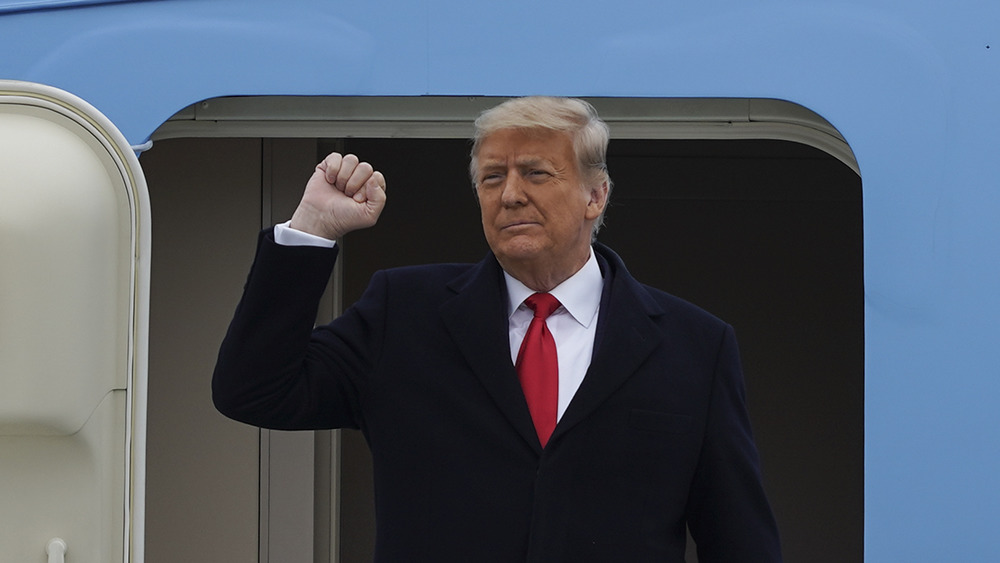 Go Nakamura/Getty Images
Though Donald Trump's post-election actions have been denounced by some fellow Republicans and countless Democratic leaders, the former president apparently has no plans on ending his political goals. It seems unlikely that Trump will ever hold office again, but the TV star-turned-politician said the acquittal of his second impeachment was the beginning of his new "movement."
Following the conclusion of the trial on Feb. 13, 2021, Trump released a statement. "Our historic, patriotic and beautiful movement to Make America Great Again has only just begun," he said (via Fox News). "In the months ahead, I have much to share with you, and I look forward to continuing our incredible journey together to achieve American greatness for all of our people." Trump also claimed his impeachment was "yet another phase of the greatest witch hunt in the history of our Country." The statement went on to allege, "No president has ever gone through anything like it, and it continues because our opponents cannot forget the almost 75 million people, the highest number ever for a sitting president, who voted for us just a few short months ago."
Despite the recent decline of his influence and power, Trump insisted this wasn't the end of his fight. "We have so much work ahead of us, and soon we will emerge with a vision for a bright, radiant, and limitless American future," he said. Only time will tell what Trump has up his sleeve.