Inside Meghan And Harry's Second Pregnancy Announcement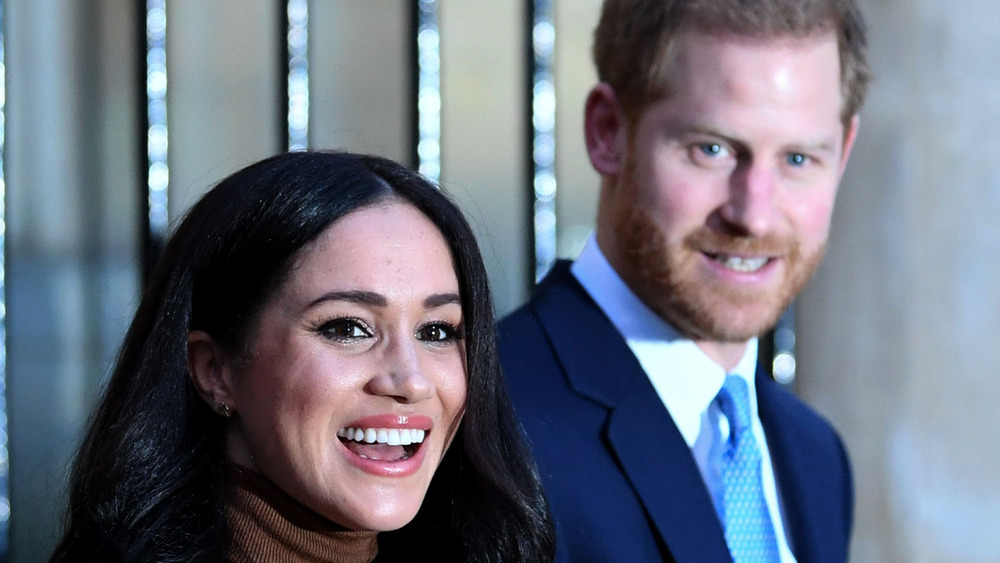 Wpa Pool/Getty Images
In November 2020, Meghan Markle revealed she had a miscarriage in an essay she wrote for The New York Times. She admitted that, "Losing a child means carrying an almost unbearable grief, experienced by many but talked about by few." The Duchess of Sussex concluded her essay with, "Are we OK? We will be."
In February 2021, Meghan and Prince Harry announced they're expecting their second child by sharing a black-and-white photograph and a statement with People. Their spokesperson said, "We can confirm that Archie is going to be a big brother. The Duke and Duchess of Sussex are overjoyed to be expecting their second child." 
Even before Meghan publicly shared her miscarriage, the Sussexes were open about their desire to expand their family. In July 2019, the prince interviewed Jane Goodall for British Vogue, but he was the one who revealed some interesting information. He said he wants to have "two [kids] maximum." Prince Harry is also one of two siblings. As the world is aware, his older brother is Prince William. At this point, it's unclear if baby Archie will follow in Prince Harry's footsteps by being a part of a brother duo or if he will have a baby sister instead.
Overall, there really isn't much information about Meghan and Prince Harry's second baby-on-the-way just yet, but they might be more open in the near future.
Could the pregnancy explain why Meghan Markle won't return to the U.K.?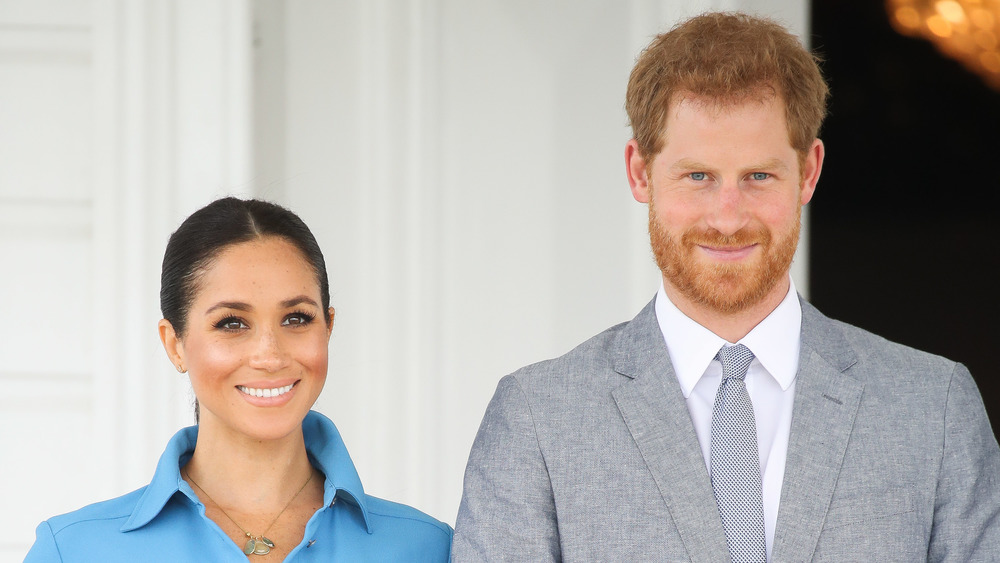 Chris Jackson/Getty Images
In February 2021, the news broke that Meghan Markle was not planning to return to the United Kingdom, even though her husband Prince Harry intended to do so to take part in some big family events. Reportedly, she planned to skip out on the trip to be with her son Archie in the United States.
Even so, there was some speculation that Meghan's decision not to travel back to the U.K. could be interpreted as a snub against the royal family, especially since Meghan and Prince Harry stepped down from their roles as senior members of the royal family in 2020, before they moved to the United States. 
However, it would make sense that Meghan would not travel with the new knowledge that she is actually pregnant with her second child. This has not been specifically addressed, but it could explain why her absence would not actually be a snub. Whether Meghan is open about this or not, there is always chatter about everything happening in her life from "inside sources," so it's only a matter of time before more pregnancy details come to light.