The Real Reason Kamala Harris' Niece Is Causing A Stir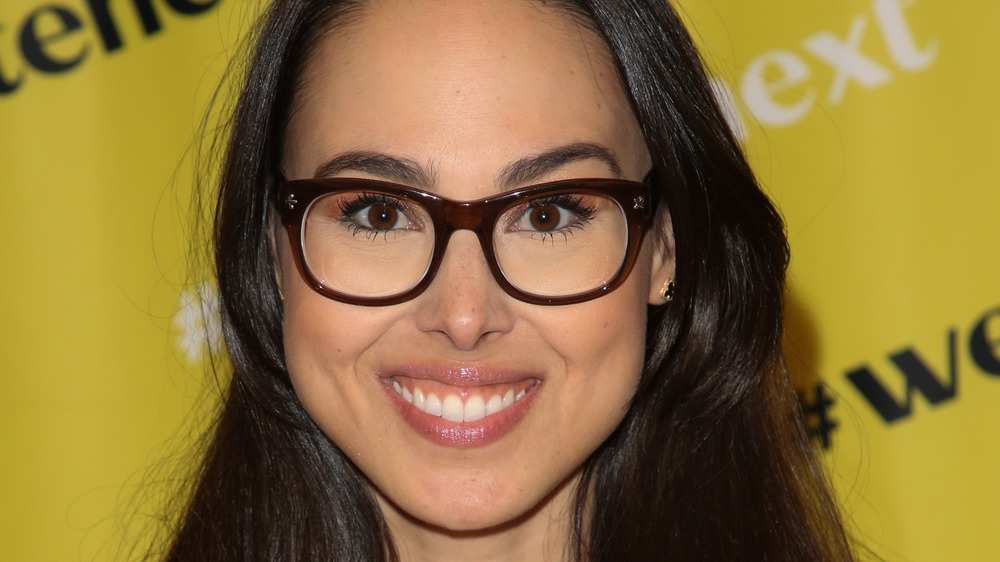 Paul Archuleta/Getty Images
White House lawyers have warned Meena Harris, the niece of Kamala Harris, to stop using the vice president in her business ventures. 
According to Insider, the social media influencer and businesswoman has used Kamala's face as part of her clothing lines. Her company, Phenomenal Woman, sold sweaters with the slogan "Vice President Aunty" across the front, as well as Kamala-inspired swimsuits. Meena also wrote a children's book, Kamala and Maya's Big Idea, about her aunt and her mother, Maya Harris, starting a community garden when they were kids. The book's cover features Kamala's likeness, as well as her name.
After Joe Biden was declared the winner of the 2020 presidential election, bringing Kamala to Washington as his vice president, the White House reached out to tell Meena she could not release any new products related to her aunt. As Politico reported, the transition team's ethics lawyers clarified that she could sell out the existing clothes and books, but she could not restock them afterward. "Some things can't be undone," an anonymous White House official told the L.A. Times. "That being said: Behavior needs to change."
The Biden/Harris White House wants to differentiate itself from that of the Trump administration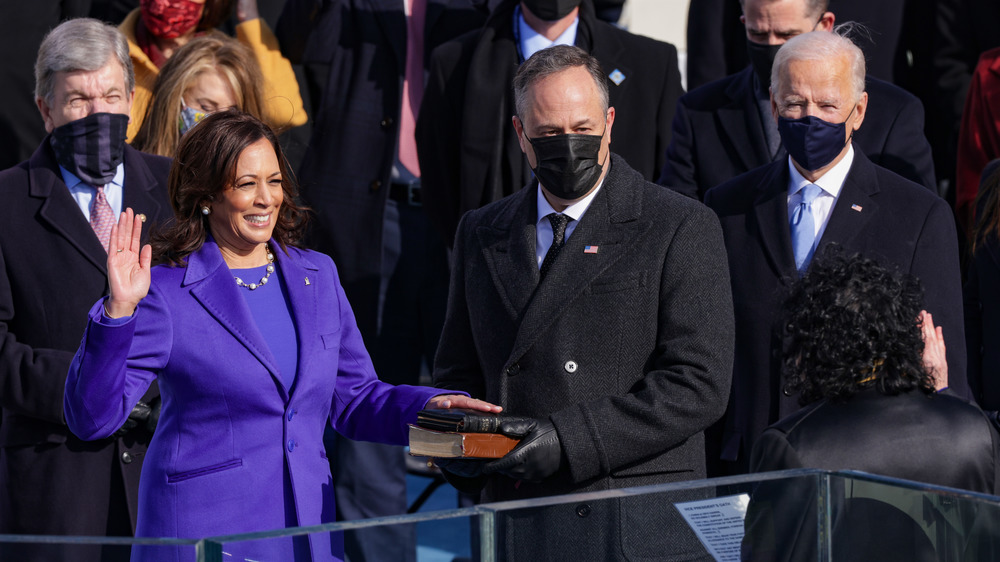 Alex Wong/Getty Images
Meena Harris defended herself in a statement to the L.A. Times, claiming that since the beginning of her aunt's campaign, she has "insisted on upholding all legal and ethical standards and will continue to strictly adhere to the ethics rules of the Biden/Harris White House."
"With regards to Phenomenal," Meena continued, "it was always our plan to remove the likeness of the Vice President from the website before the Inauguration, and refrain from using her likeness in any products or campaigns going forward." Despite her briefing with the White House lawyers, however, Meena went on to release headphones and sweatshirts emblazoned with Kamala Harris quotations.
Although she does not seem to be breaking any laws, Meena's business ventures might pose an image problem. Sabrina Singh, a spokeswoman for the vice president, explained Kamala's position to the L.A. Times: "It's the White House's policy that the Vice President's name should not be used in connection with any commercial activities that could reasonably be understood to imply an endorsement or support."
This isn't the only self-promotion that the Biden White House is trying to stamp out in its early stages. As the Washington Post reported, the president's brother Frank has also used his connections to advertise his Florida law firm. This administration is keen to differentiate itself from Donald Trump, so they are cracking down on any hints of corruption. "We've been attacking the Trumps for years on all of the gross grifting," a former advisor to Kamala Harris reportedly admitted to the L.A. Times. "We ought to be much cleaner."