Meghan McCain's Tweet About DC Is Raising Eyebrows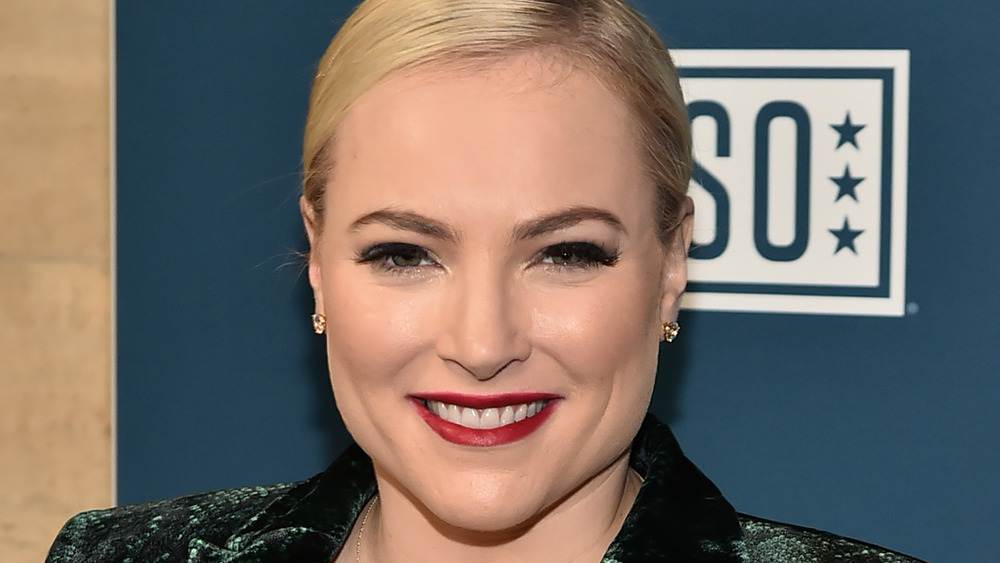 Theo Wargo/Getty Images
Oops! She did it again. And no, we are not talking about legendary pop icon Britney Spears allegedly sending smoke signals via her closely monitored Instagram account regarding her highly controversial conservatorship. Nope, we are talking about the outspoken and ultra-conservative co-host of ABC's The View, Meghan McCain. 
This time the self-proclaimed rabble rouser's offense took place on her Twitter account when she fired out a question on Feb. 15, 2021 that read: "Now that impeachment is done can DC stop having barbed wire fences and humvees around the capitol like this is a military base in Baghdad?" YIKES. To put it mildly, this new mom and talk show host really "stepped in it," so to speak. As you might recall, the aforementioned barbed wire fences were installed after the attack on the United States Capitol by citizens who believed that the presidential election was stolen from former President Donald Trump.
So what has everyone so riled up and what did they have to say to Ms. McCain? Keep reading after the jump to find out!
Twitter users were not here for Meghan McCain's complaint about the barbed wire in DC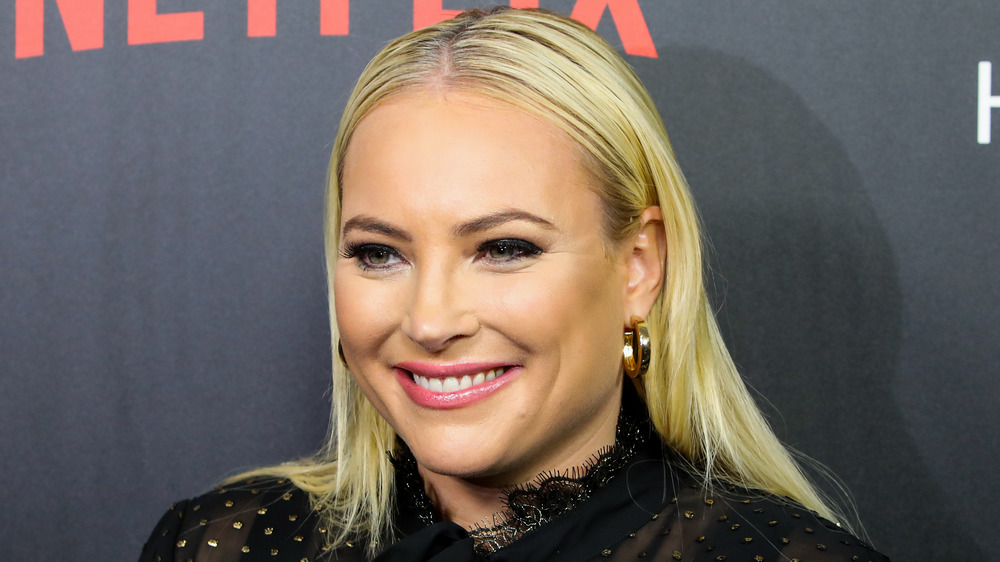 Tasos Katopodis/Getty Images
Many Twitter users had tan array of choice words for political pundit Meghan McCain after she expressed her displeasure with the barbed wire fencing and various tactical vehicles still hanging around Capitol Hill. As reported by HuffPost one Twitter user quickly fired back with a question of their own: "I don't know. Are Trump terrorists done trying to kill members of Congress?"
Meanwhile, another Twitter user harkened back to the traumatic events that took place on Jan. 6, 2021 that left the nation reeling. "Pretty sure that the people who the barbed wire fences were put up for are the ones most emboldened by impeachment being 'done.'" Another user went a different route and offered up a bit of humor in his response to McCain's controversial tweet while simultaneously referencing her seemingly "Karen"-like tendencies. "Maybe you can ask to speak with the manager or something," the tweet read.
Later, McCain appeared to double down with yet another tweet that read, "I don't have time for any of twitters bulls**t today. Take the sanctimonious pearl clutching, fainting couch outrage for whatever I've said now to the gram," alongside a Parks and Recreation GIF. Clearly, there's no changing McCain's mind in this moment.