Kristen Wiig Finally Reveals The Names Of Her Twins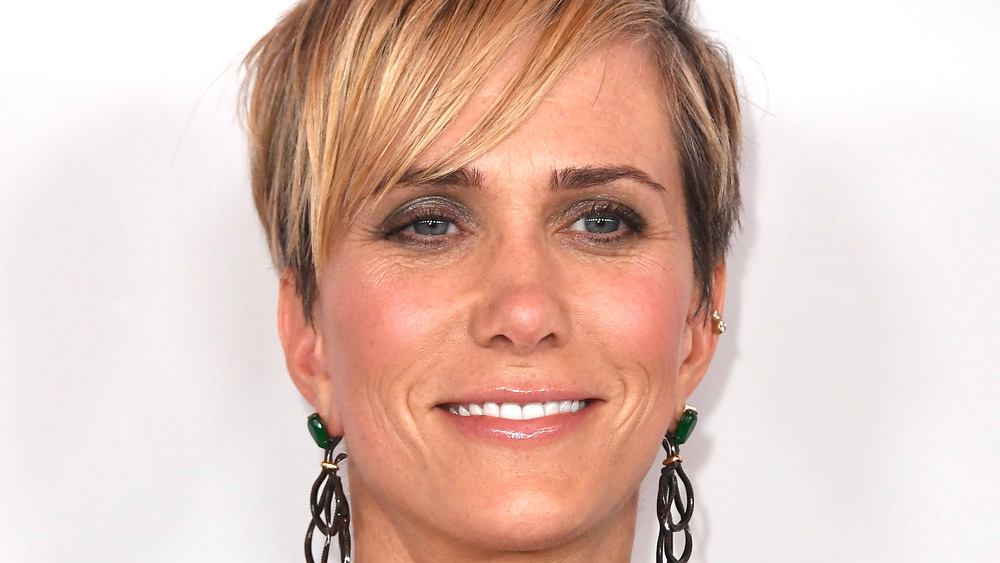 Frazer Harrison/Getty Images
While some celebrities find it difficult (if not impossible) to keep their private lives out of the spotlight, Kristen Wiig has proven to be a master of secrecy. The former Saturday Night Live star began quietly dating "writer, actor, producer, and director" Avi Rothman in 2016 and the couple has managed to keep an engagement, a marriage, and the birth of two children pretty much top secret.
While they never addressed the news, TMZ reported in August 2019 that Wiig and Rothman had been engaged for "several months," but it was not until the actress casually referred to Rothman as her "husband" during a 2021 interview that their wedding was confirmed. Perhaps most impressive of all, however, was the couple's ability to keep the arrival of twins to themselves... for the most part. 
When asked about her penchant for secrets during a 2020 interview with InStyle, the comedian explained, "It's not a conscious choice to be secretive. I just want to exist in real life with my family, my friends, and my dogs." That may be so, but we are slowly beginning to learn more about Wiig's bundles of joy.
Kristen Wiig's road to motherhood was a difficult one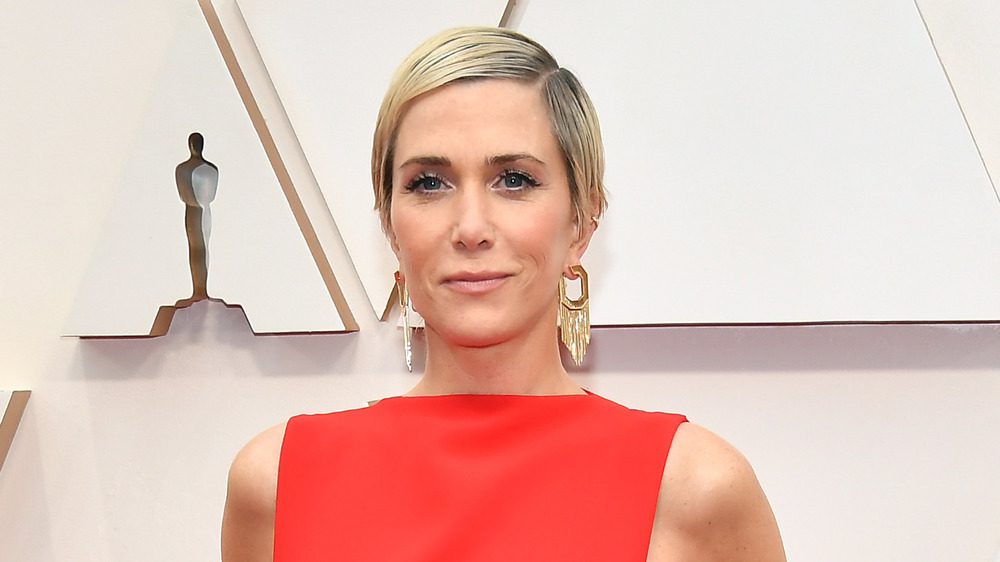 Amy Sussman/Getty Images
In June 2020, Kristen Wiig took the world by surprise when it was confirmed that she had babies in secret. Two of them! According to People, the Bridesmaids actress and Avi Rothman had welcomed twins via a surrogate earlier that year. It was not until the following month that Wiig finally opened up about becoming a mom, telling InStyle that her journey to motherhood was "a very long road." Sharing how she and Rothman spent three of their five years together "in an IVF haze," she told the magazine that "emotionally, spiritually, and medically, it was probably the most difficult time in my life [...] there was a lot of stress and heartache."
Initially opposed to trying "other routes," Wiig admitted that finally choosing to use a surrogate was "bittersweet" and explained, "I was over the moon feeling them kick for the first time, but then I would get in my head and ask myself all these questions, like, 'Why couldn't I do this?' At the same time I would tell myself it didn't matter. She was giving us the greatest gift, and I just wanted them to get here!"
What did Kristen Wiig name her twins?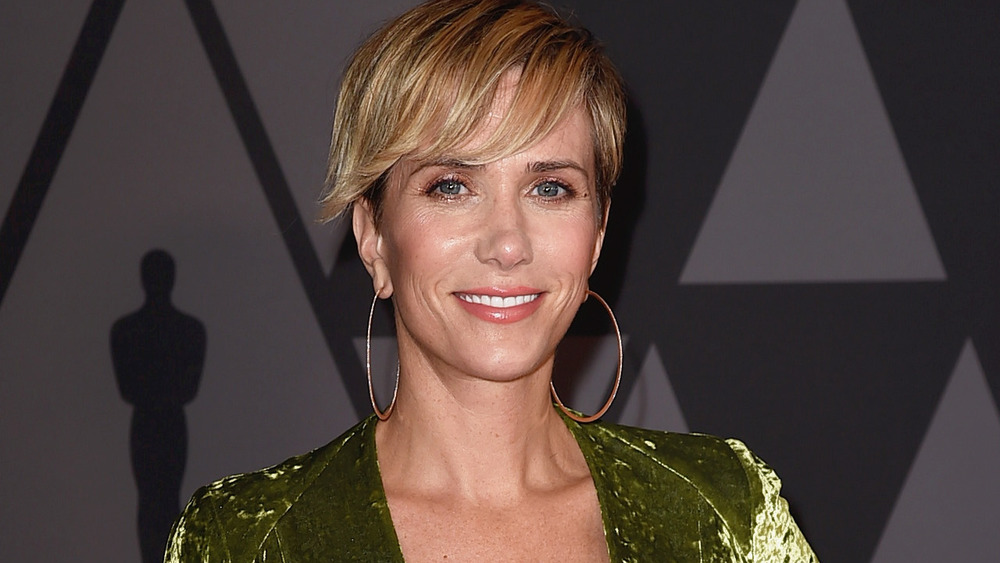 Kevin Winter/Getty Images
Kristen Wiig may not like opening up about her family, but we are slowly learning little bits about her personal life through unlikely clues. Like in February 2021, when she sat down for an interview on The Howard Stern Show and casually referred to Avi Rothman as her husband for the first time in public. It was when Stern asked how she has been holding up during the pandemic that Wiig said, "Besides the fact that we are where we are, and it's hard to not feel so much of the s*** and struggle that's going on, in my home I'm very lucky about having two babies and my husband." She gushed, "They make it all better — it's changed my life."
Just a couple of days later, fans got yet another surprise when Barb and Star Go to Vista Del Mar was released on Feb. 12, 2021 and Wiig made sure to thank some very special people in the credits. As The Daily Mail noted, the Ghostbusters actress made sure to thank "Avi, Luna & Shiloh." Avi is undoubtedly Avi Rothman, which means it is a pretty safe guess to assume Luna and Shiloh are the little ones!