What We Know So Far About The New Notorious B.I.G. Documentary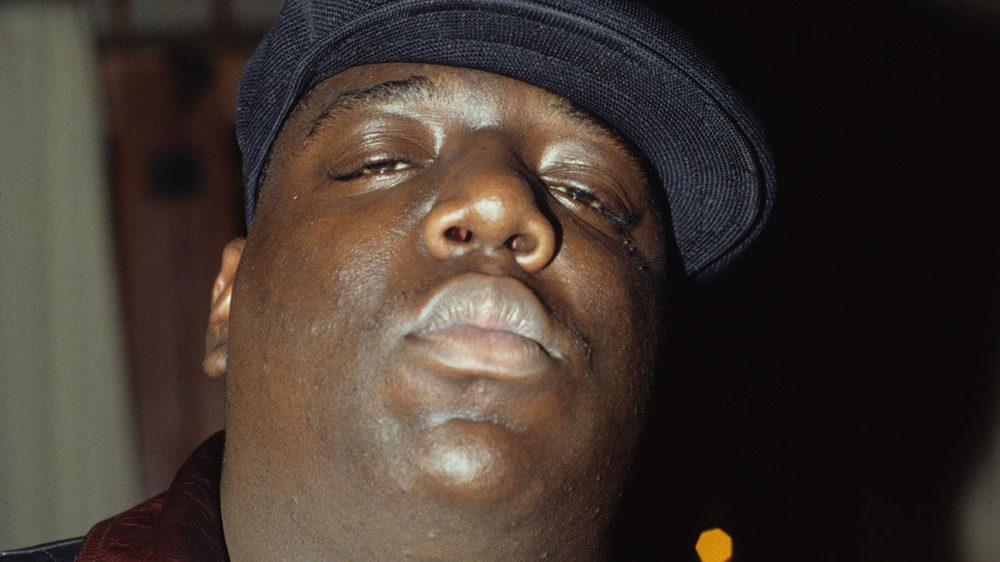 Al Pereira/Getty Images
The official trailer for Biggie: I Got A Story To Tell, Netflix's new documentary about the Notorious B.I.G. (born Christopher George Latore Wallace), dropped via YouTube on Feb. 15, 2021. The project was first announced in 2017, under the original title, One More Chance. a reference to Biggie's 1995 hit, according to People. It is the first Biggie documentary to be approved by his estate and is executive produced by his mother Voletta Wallace and Sean "Diddy" Combs. The "I'll Be Missing You" rapper was a friend, collaborator, and champion of Biggie during his life. He even spoke at the Rock and Roll Hall of Fame when the rapper got posthumously inducted in 2020, per NME.
"Every legend has an origin story," Netflix's description of the documentary reads. "Christopher Wallace, AKA The Notorious B.I.G., remains one of Hip-Hop's icons, renowned for his distinctive flow and autobiographical lyrics. This documentary celebrates his life via rare behind-the-scenes footage and the testimonies of his closest friends and family." As Complex noted, the title, Biggie: I Got A Story To Tell, refers to Biggie's song "I Got A Story To Tell," from his album Life After Death. As for the director, Emmett Malloy, he is no stranger to the world of music, since he previously shot music videos for Vampire Weekend, Beck, The White Stripes, Avril Lavigne, and Blink-182, according to The Independent.
So what else do we know about the doc? Keep on reading to find out which other areas of Biggie Smalls' life will get explored.
The doc will explore Biggie's talent and rise to fame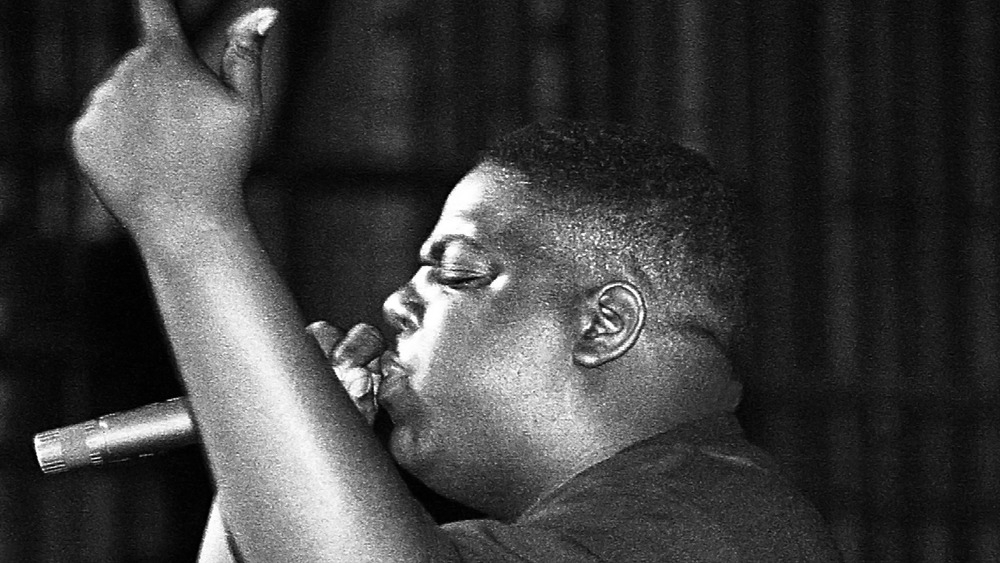 Raymond Boyd/Getty Images
The project will feature interviews with celebrities like Faith Evans and Lil' Cease from Junior M.A.F.I.A., according to Pitchfork, as well as the rapper's mother and Sean Combs. The trailer shows the Notorious B.I.G. as a child and hints at his drug-dealing past: Biggie began selling at age 12, as he told The New York Times in 1994. But no matter the struggle, Biggie's knack for music was always evident, with a voice-over revealing that some people in his life thought he should channel his obvious talent into jazz music. 
Of course, Biggie's gift ultimately led him to worldwide stardom. "Biggie blew up overnight," Combs reveals in an interview. "You had no origins for what rap planet this guy came from." Another friend of Biggie tells the camera that his talent "saved a lot of people's lives but his," referencing his tragic death in 1997 at only age 24. According to Biggie's mother, Voletta Wallace, however, the documentary will not entirely focus on his famous murder. "This will be the first documentary to focus on the experiences of my son's life rather than the circumstances of his death. It is a celebration of who he was and where he came from. This is how he would have wanted to be remembered," Wallace said in a press release, according to Far Out.
Biggie: I Got a Story to Tell will be available to stream on Netflix on March 1, 2021.