Survey: Here's How Many People Picked 'Single Ladies' As Their Favorite Beyonce Song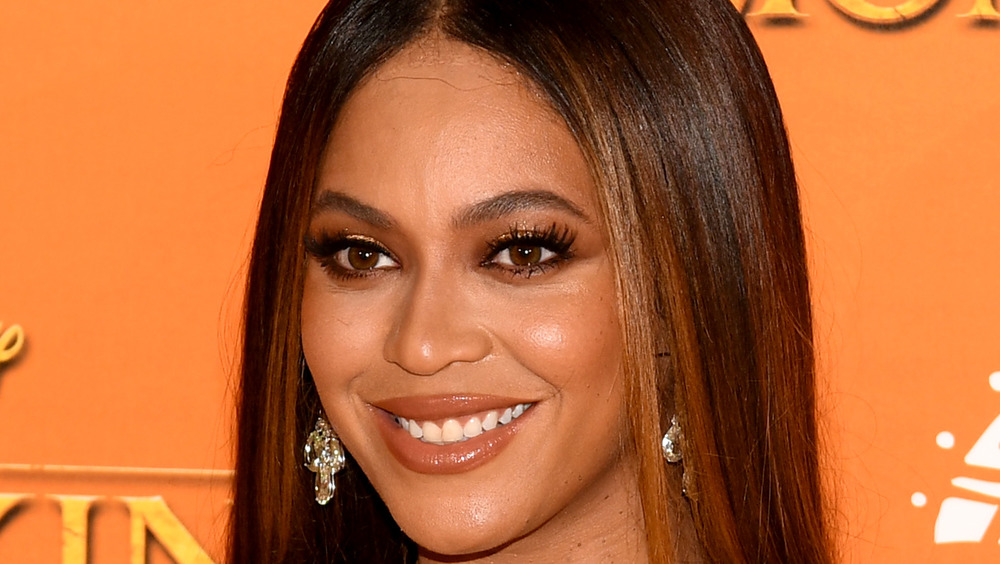 Gareth Cattermole/Getty Images
When it comes to pop singers, there are very few who have matched Beyoncé's level of success and influence. Commonly referred to as Queen Bey, the pop icon's title comes with good reason — Beyoncé is one of the most powerful singers, performers, and women in the world. With a slew of accomplishments, accolades, and an iconic discography, Beyoncé has enjoyed an incredibly successful career. From her days as a member of Destiny's Child to her ventures as a solo artist, the singer has consistently delivered amazing albums, show-stopping performances (we will never forget her Super Bowl halftime show), and some of the most dance-worthy songs to ever exist. 
Of course, some of Bey's songs are better than others. Though, with nearly two decades' worth of No. 1 hits under her belt, it's hard to narrow down a favorite. Nevertheless, we put Nicki Swift readers to the test and asked what their favorite Beyoncé song is. And specifically, where does her huge hit, "Single Ladies," fit in on the list? Find out below!
'Single Ladies' reigns supreme amidst tough competition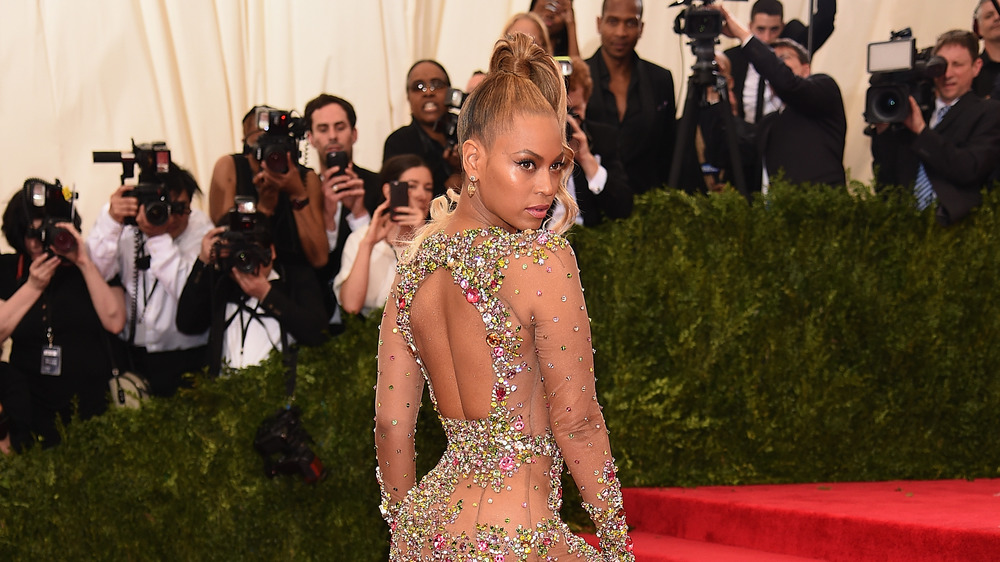 Dimitrios Kambouris/Getty Images
Though Beyoncé has a seemingly endless list of hit songs, it's unsurprising to learn that "Single Ladies" is the most popular amongst her fans. The song swept our survey — which had 627 respondents — with over 23 percent of the vote, though there was definitely some stiff competition. "Crazy in Love" came in second place with over 17 percent of the vote, while "Halo" came in third place with almost 16 percent. Rounding out the options were "Run The World (Girls)" with 11 percent, "Drunk in Love" with over 7 percent, "Hold Up" and "Formation" tied at nearly 4 percent, and finally "Countdown" with 3 percent of the vote. 14 percent of voters chose "other," and common write-ins included "Love On Top" and "Deja Vu."
As for "Single Ladies," it's easy to see why it's a top choice amongst Beyoncé fans. Upon its 2008 release, the song became an instant anthem for, well, single ladies everywhere. Once the music video dropped, the "Single Ladies" dance became a sensation. The song itself won Beyoncé a Grammy for Song of the Year in 2009, along with a slew of other accolades. Needless to say, "Single Ladies" ushered in a whole new wave of success for Beyoncé, and with its catchy beat and even catchier lyrics, it's easy to see why the song is a fan favorite!