What Really Happened Between Giada De Laurentiis And John Mayer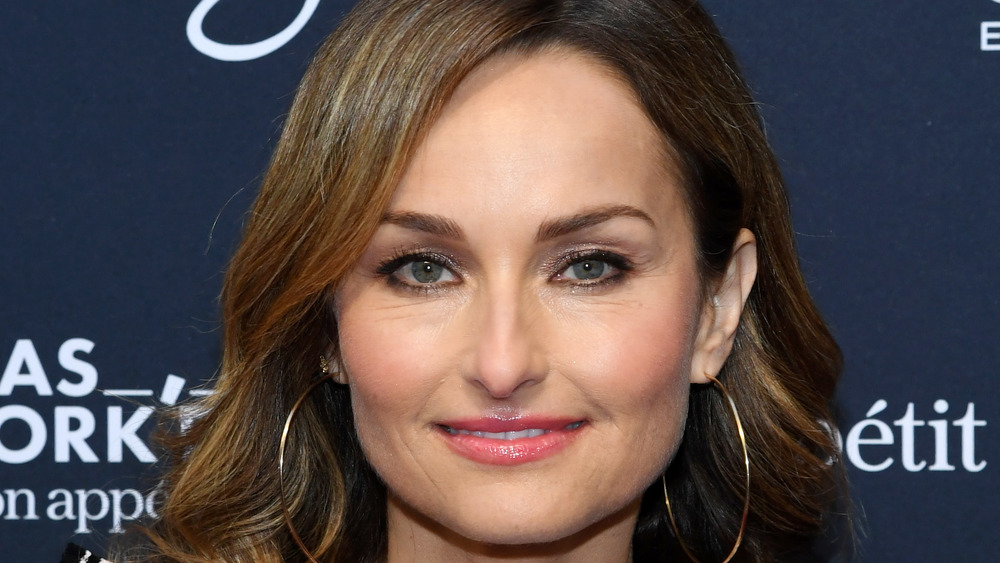 Ethan Miller/Getty Images
In 2014, Giada de Laurentiis split from husband Todd Thompson. The rumor mill went into overdrive, even regurgitating past gossip, including claims that she got with John Mayer in 2010, per Radar Online. Star magazine (via Radar Online) claimed that they teamed up for an event in 2007. A few years later, de Laurentiis and Mayer supposedly hooked up at The Standard hotel in October 2010.
An eyewitness alleged, "Giada was leaning with her back against the wall, and John was right up against her." They were allegedly holding hands and she "had a huge grin on her face." However, de Laurentiis denied the claims, saying, "I've met him and he's a great guy, but I just like his music. That's all," insisting that she was "happily married."
In 2011, de Laurentiis told Redbook, "The John Mayer incident was completely unexpected. I was shocked. And not so much for me, but for my husband and family." She admitted that Thompson was "embarrassed" by the hookup claims. de Laurentiis continued, "What made it all even more surprising is that I haven't had any contact with John Mayer in three years." She insisted that they were "briefly ... introduced" and that they actually "chatted for five minutes." She theorized, "I think the only [thing] that could possibly have tied us together is that we were at the same hotel that weekend in question." She mentioned that her husband was there as well.
Despite denying the Mayer allegations while she was married, the rumored tryst(s) continued to haunt her, especially in the wake of her divorce.
Giada de Laurentiis claimed she was 'not capable' of cheating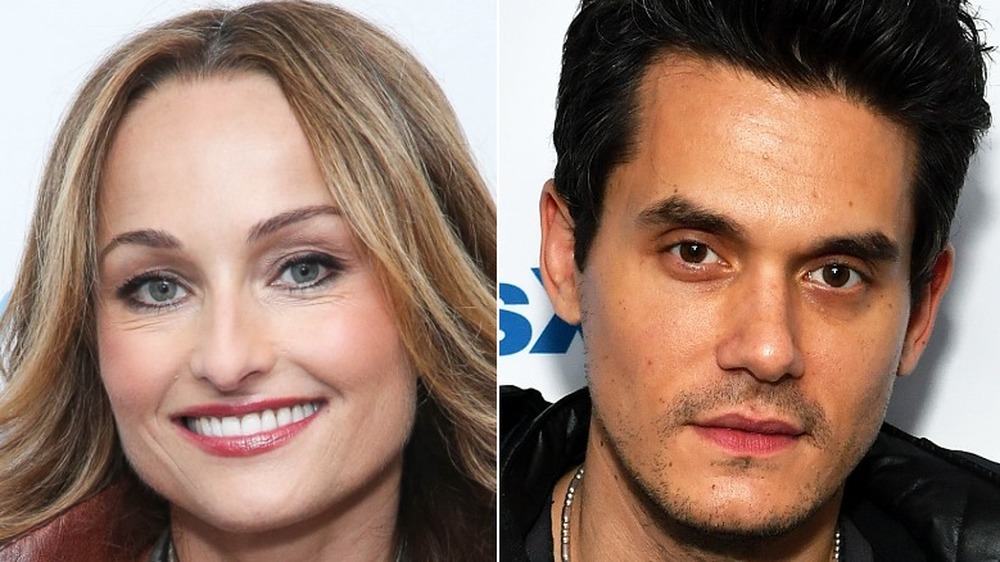 Rob Kim, Slaven Vlasic/Getty Images
Food Network star Giada de Laurentiis addressed the claims that she cheated on her then-husband Todd Thompson with John Mayer during a 2011 interview with Redbook. At that point, de Laurentiis and Thompson had been married for eight years. She claimed that Thompson knew she was "not capable of" cheating on him. Regardless, the rumors — which stemmed from a blind item that was published in 2009 continued to persist — per the New York Daily News.
In 2015, de Laurentiis told Gossip Cop (via Huffington Post), "I have never ever been romantically involved with John Mayer." She claimed, "I met him twice at least 5 or 6 years ago at public events along with hundreds of other people." She continued to distance herself from the "Gravity" singer, remarking, "The small amount of face time with John was in rooms filled with other attendees at these events." She added that she had "not seen or even heard from him since."
"The allegation of an affair was a fabrication back in 2010 and remains so today," de Laurentiis declared. Nevertheless, the speculation continued to persist.