The Role That Sent Lakeith Stanfield To Therapy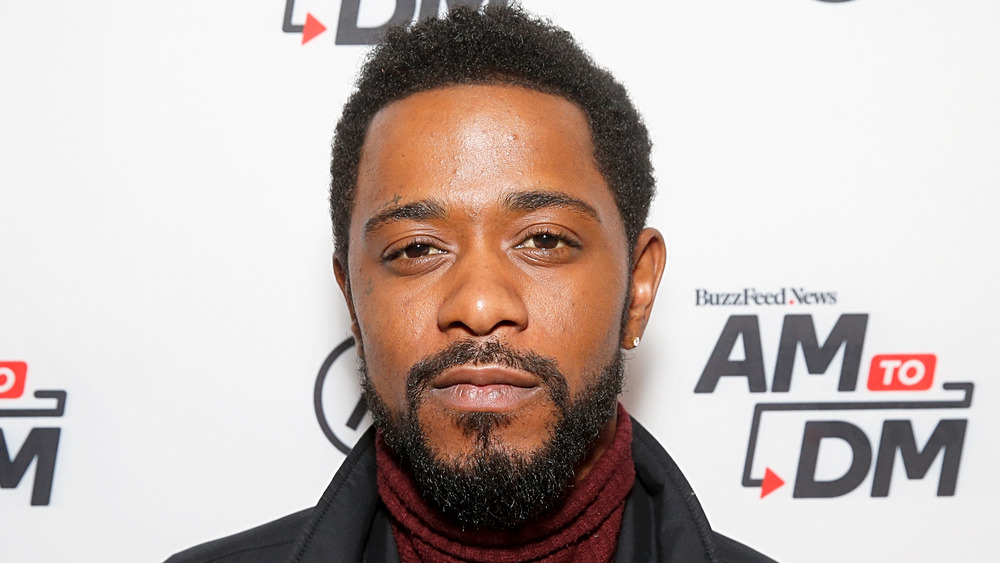 Dominik Bindl/Getty Images
LaKeith Stanfield has set himself apart with the roles he has chosen in his remarkable acting career. With his work in projects like Atlanta, Get Out, and Sorry to Bother You, among many others, Stanfield has found eccentric ways to help tell the often forgotten and overlooked stories within the Black diaspora in America. "We show and prove these kinds of stories are human stories," Stanfield told Level in February 2021. "They're specific to the Black experience, but it's global. We hope that we can get these studios to understand that more and more."
That commitment to social commentary is clear in his other roles, too, especially in ones that have been occasionally controversial. While Stanfield has become well known for his characters like the kidnapped Logan King in Get Out, the oddball philosopher Darius Epps in Atlanta, and a comical code-switching employee in Sorry to Bother You, none of these roles have had the same personal impact on Stanfield as his portrayal of William O'Neal in Judas and the Black Messiah.
Why LaKeith Stanfield struggled to connect to William O'Neal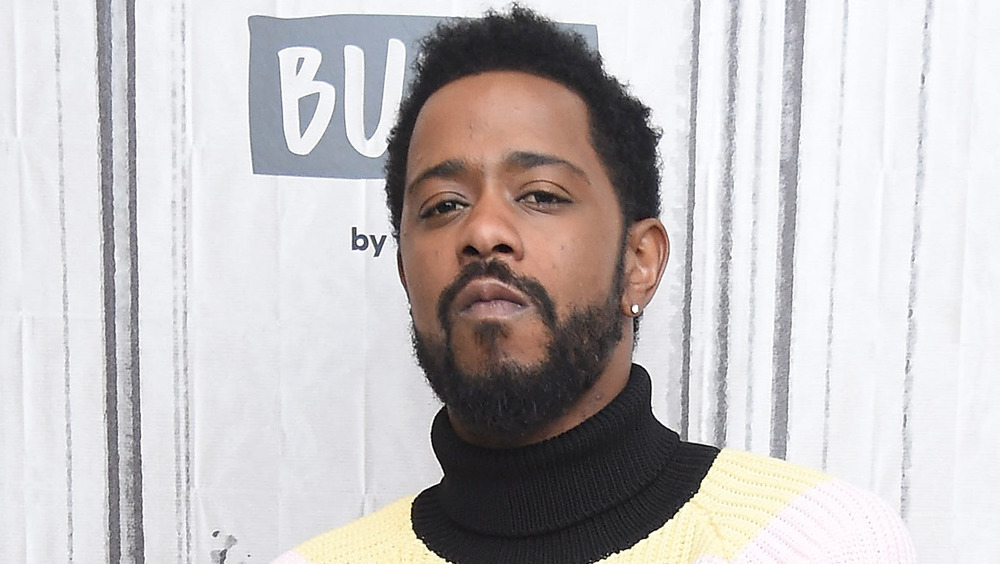 Gary Gershoff/Getty Images
It's possible that LaKeith Stanfield had more commonalities with most of the characters he played before William O'Neal in 2021's Judas and the Black Messiah. O'Neal was deemed a traitor in Black history after being tapped by the FBI to infiltrate the Chicago chapter of the Black Panther Party and assist in the 1969 assassination of the chapter's Chairman, Fred Hampton, per Chicago Reader. "I didn't see him as someone I could connect to, so we started to design the character from the inside out," Stanfield told Level of how he worked to relate to O'Neal as a person. "Clearly this guy has an internal struggle that we missed," he added. 
Filming the movie in wake of the Black Lives Matter movement and the continued fight for racial justice in America, however, proved to be so challenging for Stanfield that it sent him to therapy. While describing the scenes that were shot depicting O'Neal poisoning Hampton ahead of the fatal FBI raid, Stanfield shared how as an actor, "sometimes your body thinks that's real."
"It's no wonder I've been feeling so stressed out and having panic attacks," he revealed. "I realized going forward before I step into something like that again, maybe have a therapist." Considering that O'Neal died by suicide in 1990, it's clear that Stanfield was stepping into the shoes of a troubled person, but kudos to him for pulling it off.