The Truth About Rihanna And Prince Harry's Relationship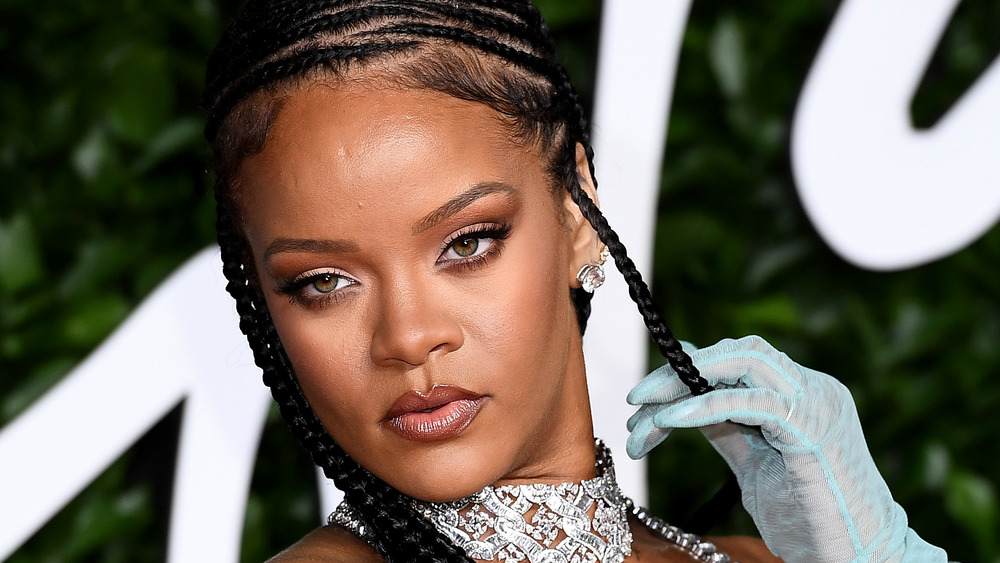 Jeff Spicer/bfc/Getty Images
Prince Harry has been known for being the more social member of the royal family, so it's not too surprising that the Duke of Sussex mustered up a friendly relationship with pop star Rihanna. The two met in November 2016 at the Toast to the Nation event in Rihanna's native Barbados, Vanity Fair reported. The singer was a special guest at the event and performed their national anthem ahead of the festivities. She was seated at the same table as Guyana's President David Granger, via Daily Express. Harry reportedly walked across from his table to greet the president first before turning toward Rihanna and shaking her hand. "Hello, it's very nice to meet you," he told the "Umbrella" singer. In celebration of the country's 50 years of independence, Rihanna and Harry attended a series of events together that day.
By May 2018, the Grammy award-winning singer gave some pre-honeymoon advice to Prince Harry and Meghan Markle ahead of their royal wedding. "I think you have to go to the extreme when you're gifting both for a man and a woman, because both people benefit from the gift," Rihanna told Entertainment Tonight while at the launch of her Savage X Fenty lingerie line. "Really, on your wedding night, you could do whatever you want," the "We Found Love" singer added. "It depends on how savage you wanna be." But, Rihanna's supportive words came after social media still relished dreams of her and Prince Harry dating following their first time meeting in Barbados.
Fans think Rihanna could've been the Duchess of Sussex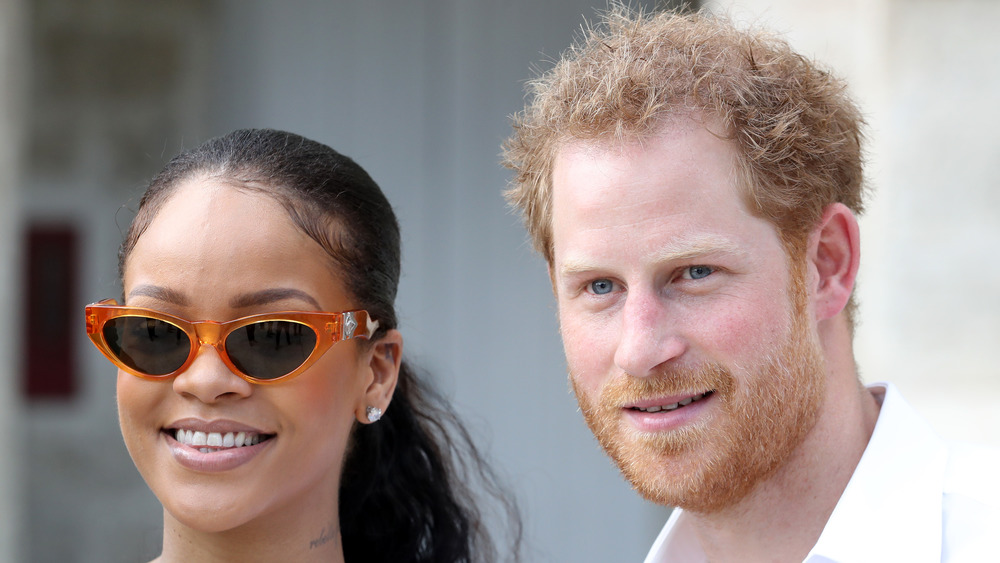 Chris Jackson/Getty Images
In December 2016, fans on social media could not stop talking about how bad they wanted Prince Harry and Rihanna to date each other after seeing photos of them laughing together, Daily Mail reported. The outlet captured tweets from fans online who gushed over the royal and pop star being a "a match made in heaven." Another Twitter user asked them to "Please make babies," while another at least acknowledged Harry's girlfriend at the time, Meghan Markle. "I know harry is already dating a wonderfully beautiful girl but how about this for a perfect couple!"
By February 2021, members of the Rihanna Navy still were not letting go of their dreams of the "Diamonds" singer dating the Duke of Sussex. "Thinking about how Rihanna almost became the Duchess of Sussex," a fan tweeted along with a few photos from Rihanna and Prince Harry's day in Barbados together. "She would've had the queen in some Fenty," one fan joked, while another added, "Queen Lizzy would've lost her mind." However, at the time fans daydreamed about Rihanna and Prince Harry's non-existent romance, the Duke and Duchess had just announced their second pregnancy, via People. Meanwhile, Rihanna was rumored to be dating rapper ASAP Rocky, via People. So fans can keep dreaming, but the chances of Rihanna and Prince Harry ever linking up seems slim to none.