The Real Reason These A-List Celebs Are Moving To Jackson Hole, Wyoming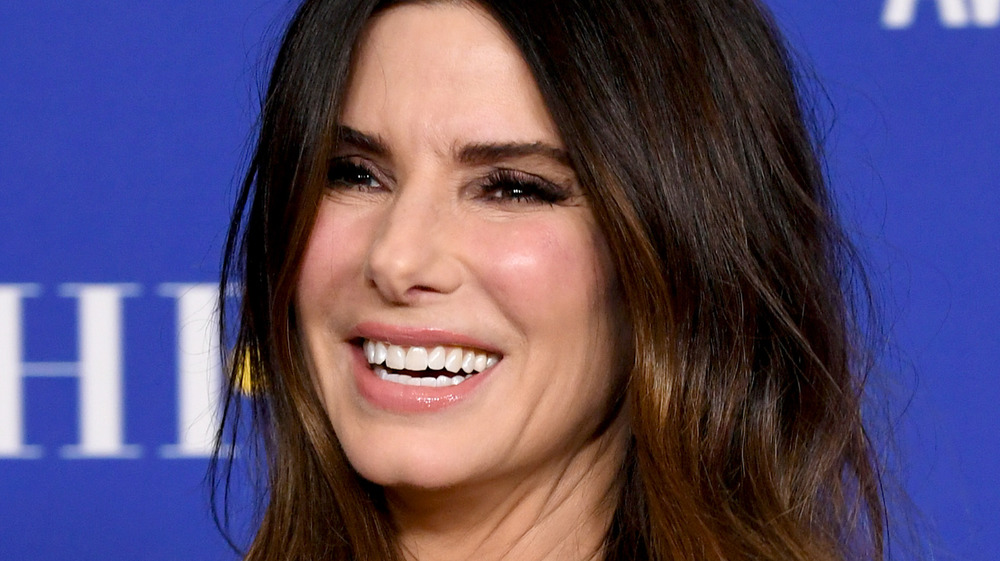 Kevin Winter/Getty Images
When you think about the lifestyles of the rich and famous, your mind might not jump immediately to the state of Wyoming. But A-listers have been flocking to the small ski resort and town of Jackson Hole, Wyo., located in the middle of the Grand Tetons. Latham Jenkins, local luxury and lifestyle real estate broker based in Jackson Hole, explained why this area has become coveted by celebs in an exclusive Q&A with Nicki Swift.
Celebs who have purchased homes in Jackson Hole include everyone from actor Harrison Ford and director Tyler Perry, to actress Sandra Bullock and former Vice President Dick Cheney, according to Jenkins. He also explained, that as popular as the area is, it is not that easy to actually buy property there.
"Less than three percent of Jackson Hole is private land, so you can imagine we don't have a lot of real estate to trade," Jenkins noted. "Our inventory has dropped to a 50-year low, so you want to see a lot of available listings. I am dealing with a number of off-market opportunities and trying to place buyers quickly before they evaporate," Jenkins continued. "It's hard for new buyers to understand, but once they have spent time here, they see why it is so special." And it seems celebrities are especially aware of the perks that come with living in Jackson Hole.
Celebrities are moving to Jackson Hole for the wide open spaces (and low tax rate)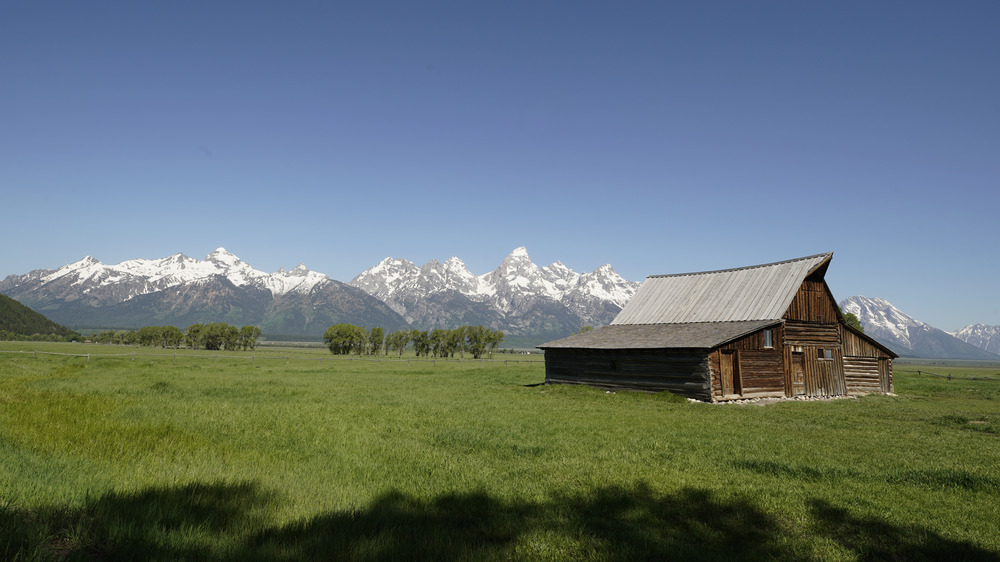 George Frey/Getty Images
Latham Jenkins, local luxury and lifestyle real estate broker, told Nicki Swift why so many A-list celebs are moving to Jackson Hole, Wyo. "I believe, like many of us, that they appreciate being surrounded by our natural beauty and open spaces," Jenkins said.
There is also, of course, the cost of living as it compares to typical celebrity hubs, like Los Angeles. "They are floored to know Wyoming has some of the lowest property taxes. You combine this with the lowest income taxes in the nation and on a price per square foot comparison to L.A., Jackson Hole offers a compelling value proposition."
He also spoke of the area's unique culture and lifestyle. "It's hard to explain to most folks, especially from dense urban areas, how easy life is here. My kids ride their e-bikes everywhere on the 65 miles of paved pathways, we can ski fresh powder in the morning and still put in a day's work," Jenkins described, also mentioning the Jackson Hole's more luxurious amenities, like five-star dining.
"Jackson Hole is very laid back and respectful," he continued. And because the community is so small, everyone is sure to stay on their best behavior. "I call it 'self-policing' as you cannot be a jerk — you'll see them again in the grocery store, lift line, or at a local function. It causes all of us to live at a higher standard."