Donald Trump Jr. Has Something To Say About Joe Biden's Town Hall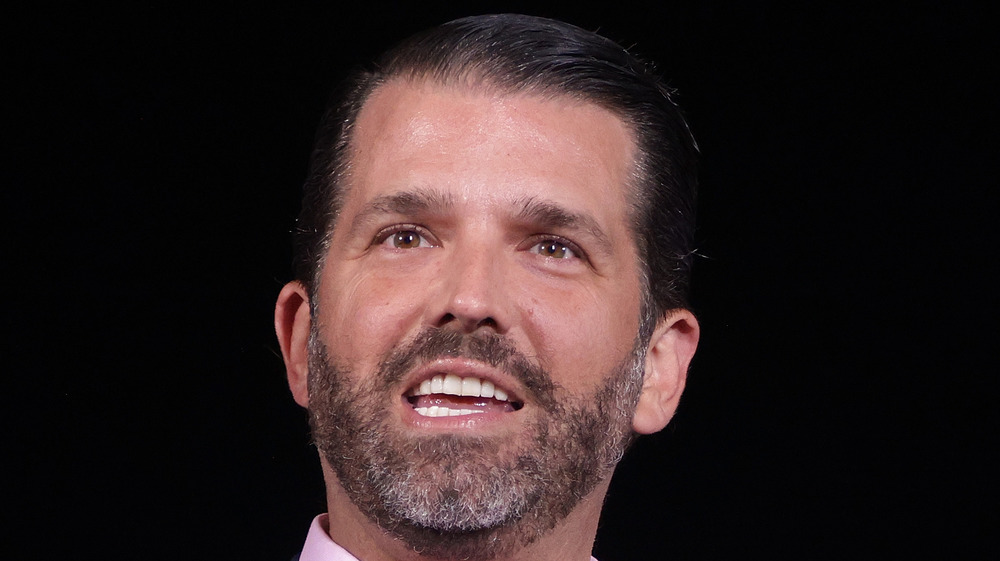 Alex Wong/Getty Images
The Trump clan has had a rough couple of months. First, the long, drawn-out re-election campaign ended in delayed (and wrongfully, baselessly contested) results. That contestation led, of course, the Capital riots, which led to President Trump's second impeachment.
Hours before the riots took place, Trump had his three eldest children, Donald Jr, Ivanka, and Eric, join him on stage to plead to his case and rally the crowd gathered in front of the White House. Of course, Donald Trump Jr., Trump's eldest child, gave a fiery speech in support of his father's supposed right to remain in the White House.
We don't have to tell you how things turned out. If not incited, the dangerous and disastrous riots were at least spurred on by the Trump rally. They ultimately resulted in the Trump family's bitter departure from DC. Ivanka left before the inauguration, and her father famously did not attend.
Since then, the Trumps have been laying low, licking their wounds and trying to regroup. Well, everyone except for Don Jr., who has a thing or two to say about his father's replacement. Read on to find out why Don Jr. is so angry at Joe Biden.
Don Jr. wants to correct Joe Biden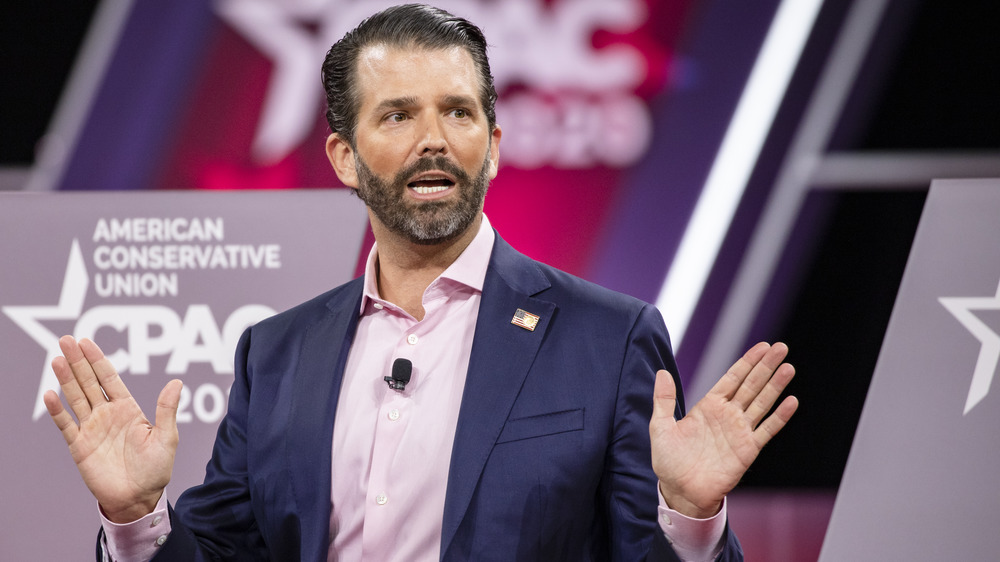 Samuel Corum/Getty Images
Anyone who paid any attention to the Trump presidency can tell you that one of his favorite terms was "fake news." Trump, and his children, have a long-standing belief that the mainstream media was patently unfair to him while he was in office. Specifically, Trump felt his critics were all too quick to fact-check him and call him out if/when he misspoke or blatantly lied. It doesn't come as much of a surprise, then, that Donald Trump Jr. jumped at the chance to call out his father's replacement, Joe Biden, when he misspoke in a recent interview.
Don Jr. posted a 16-second clip from an interview with Biden with Anderson Cooper on Twitter on Feb. 17, 2021. At the Presidential Town Hall, Biden discussed the issues of distributing the COVID-19 vaccine across the country in a timely manner. Biden seemed to imply that the COVID-19 vaccine didn't exist until his administration. "It's one thing to have the vaccine," he told Cooper, "which we didn't have when we came into office." Biden took office on Jan. 20, 2021. However, he received the first dose of the Pfizer vaccine on Dec. 21, 2020, per Yahoo! News.
"Where are the fact checkers in this one? Oh, that's right, they only fact check one side," Don Jr. captioned the clip. (In fairness, a quick Google search pulls up a few articles correcting Biden's erroneous statement.)