Trump Denies Inciting Capitol Riots Ahead Of 2nd Impeachment Hearing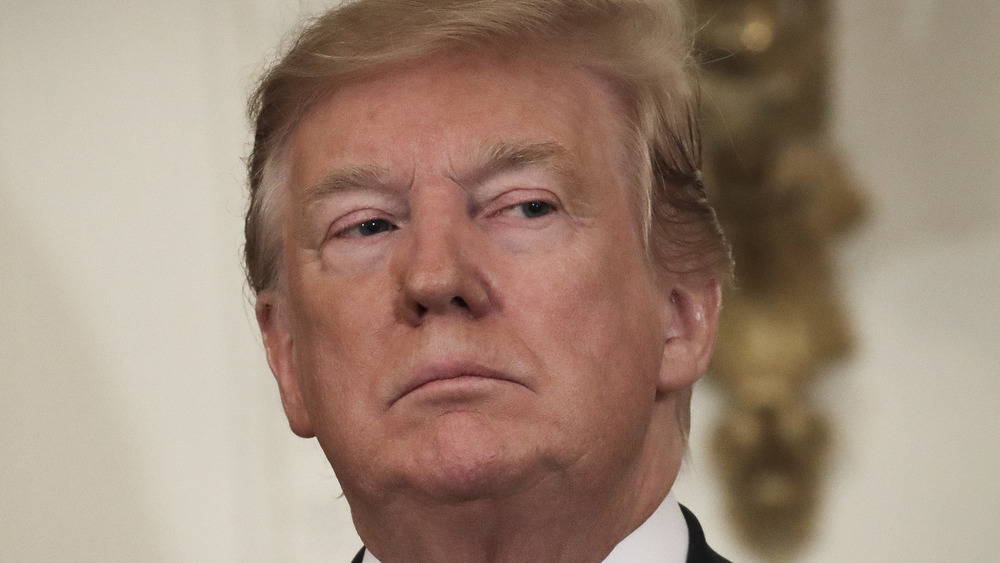 Drew Angerer/Getty Images
Ahead of former president Donald Trump's second impeachment trial following the Jan. 6, 2021 Capitol Hill riots, it looks like he and his lawyers are planning to play hardball according to his 14-page response to the article of impeachment accusing him of "incitement of insurrection."
"In a grievous betrayal of his Oath of Office, President Trump incited a violent mob to attack the United States Capitol during the Joint Session, thus impeding Congress's confirmation of Joseph R. Biden, Jr. as the winner of the presidential election," the House Impeachment Managers wrote in their pre-trail brief shared on Feb. 2, 2021. "As it stormed the Capitol, the mob yelled out 'President Trump Sent Us,' 'Hang Mike Pence,' and 'Traitor Traitor Traitor.'"
However, in Trump's formal response, released the same day as the pre-trial brief, he did not take back his remarks to his supporters on Jan. 6, 2021, but claimed there was not any fault in his rhetoric. "It is denied that President Trump incited the crowd to engage in destructive behavior," his lawyers Bruce Castor Jr. and David Schoen wrote. "It is denied that the phrase 'if you don't fight like hell you're not going to have a country anymore' had anything to do with the action at the Capitol as it was clearly about the need to fight for election security in general, as evidenced by the recording of the speech." Keep scrolling to see what else Trump said in his response to the Capitol riots ahead of his Feb. 9, 2021 impeachment trial. 
Donald Trump plans to argue his right to free speech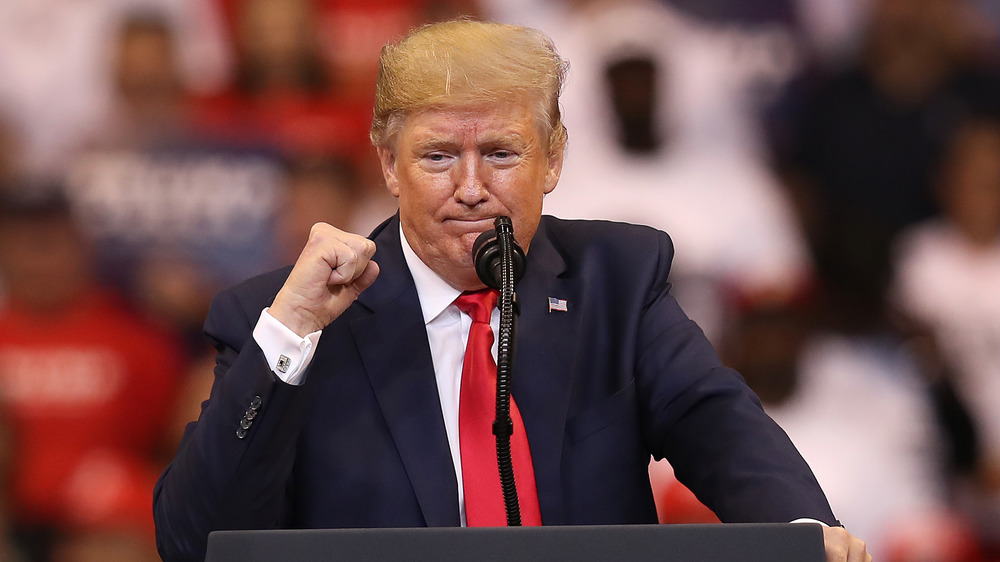 Joe Raedle/Getty Images
As Donald Trump denies having any involvement in the Capitol riots, he also denied that hosting his rally on the same day Congress was set to certify Joe Biden as the next president was an attempt "to interfere with the counting of Electoral votes." However, Trump argues his intentions for the event were "to express his belief that the election results were suspect," something his lawyers said is within his rights as a citizen.
"Like all Americans, the 45th President is protected by the First Amendment," his lawyers wrote. "Indeed, he believes, and therefore avers, that the United States is unique on Earth in that its governing documents, the Constitution and Bill of Rights, specifically and intentionally protect unpopular speech from government retaliation. If the First Amendment protected only speech the government deemed popular in current American culture, it would be no protection at all."
Regardless of Trump's behavior in office, he said the issue of his impeachment is "moot" because the Senate "lacks jurisdiction over the 45th President because he holds no public office from which he can be removed." However, the pre-trial brief argues that "there is no 'January exception' to the Constitution" and impeachment in a necessary measure since it would "disqualify him from ever holding federal office again." The brief adds, "We must protect the Republic from any future dangerous attacks he could level against our constitutional order." There's no telling what could happen in court.