Things Trump Will Lose For The Rest Of His Life If He's Impeached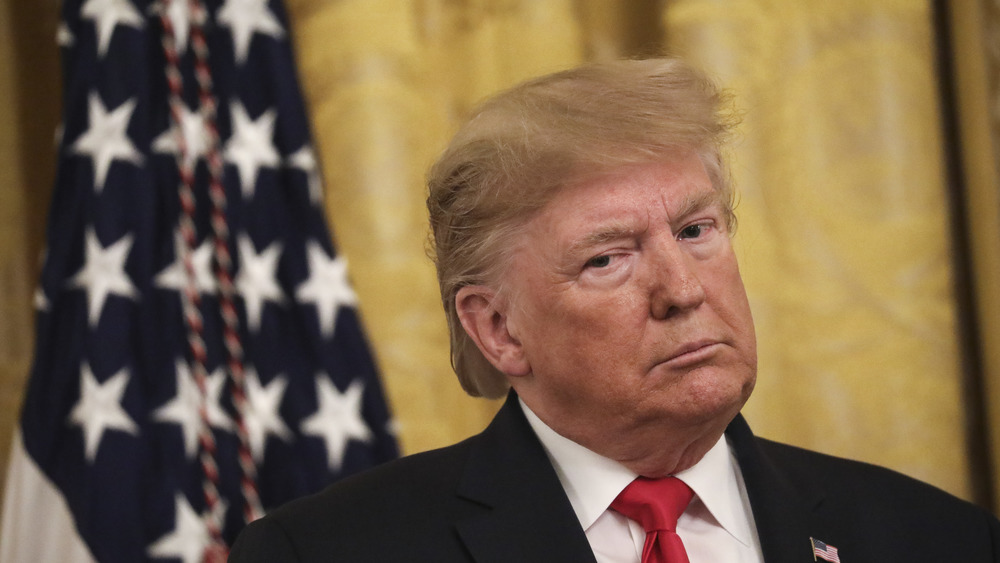 Drew Angerer/Getty Images
Democrats are paving the way for a second impeachment of Donald Trump after House Speaker Nancy Pelosi said on Jan. 8, 2021, that they would push for impeachment unless he resigned first, according to The New York Times. Pelosi's announcement came with charges of "incitement of insurrection," per BBC, after Trump's followers rioted in the U.S. Capitol building, leaving five dead.
The impeachment announcement offers a tight turnaround, as Joe Biden's presidential inauguration is slated to take place on Jan. 20, 2021. However, as the Times notes, the Senate can hold a trial even after Trump is out of the White House. 
The action would be a monumental one. As NBC News notes, "No president has ever been removed from office by the impeachment process, and no president has been impeached by the House more than once," so it's a really big deal. While Trump is already on his way out of the White House, some may ask why to bother impeaching him, but there are major things he'll lose should it happen that will have an altering effect on his life post-presidency. Here's what they are.
Trump wouldn't be allowed to hold office again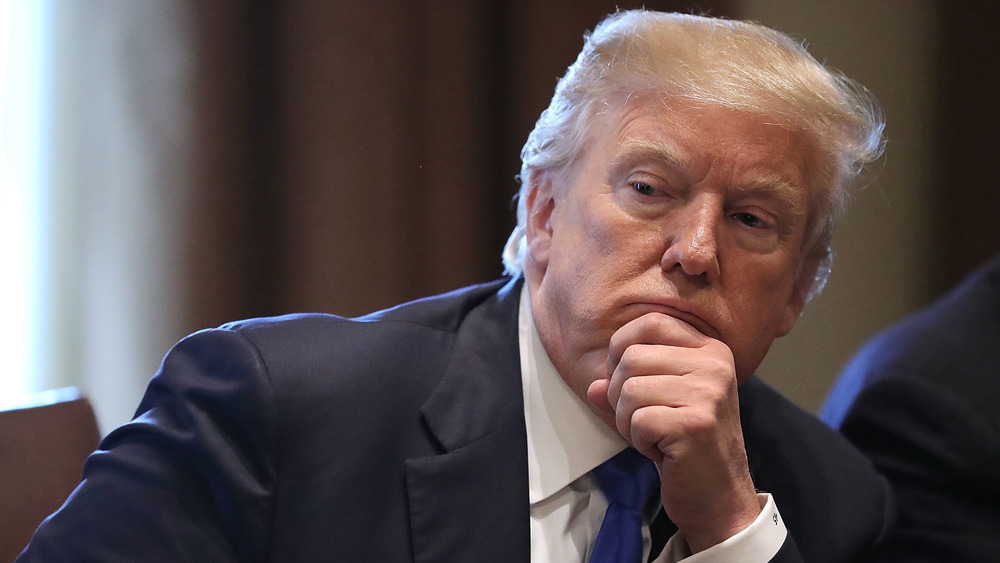 Chip Somodevilla/Getty Images
What will happen to Donald Trump should he be impeached? There's a lot that he'll lose. For the many who wonder if Trump will try to come back in 2024 or at any other point, an impeachment could ruin those chances. As The New York Times points out, "the Senate could vote to bar him from holding office again." But this isn't the only thing Trump would lose.
The 1958 Former Presidents Act states that every former president is entitled to a pension of $219,000 a year, plus health insurance, an office space, as well as staff to assist in any post-presidential projects and initiatives. Not only that, but former presidents are entitled to a major travel allowance too. Not too shabby!
In light of this, one Twitter user listed out in simple terms what Trump could lose. "For those wondering if it's worth impeaching [Trump] this time, it means he: 1) loses his 200k+ pension for the rest of his life 2) loses his 1 million dollars/year travel allowance 3) loses lifetime full secret service detail 4) loses his ability to run in 2024." Many others commented on the post, saying that someone as wealthy as Trump wouldn't care about the money. Maybe so, but he might be bothered by being barred from running for office again!
The complications of barring Trump from running for office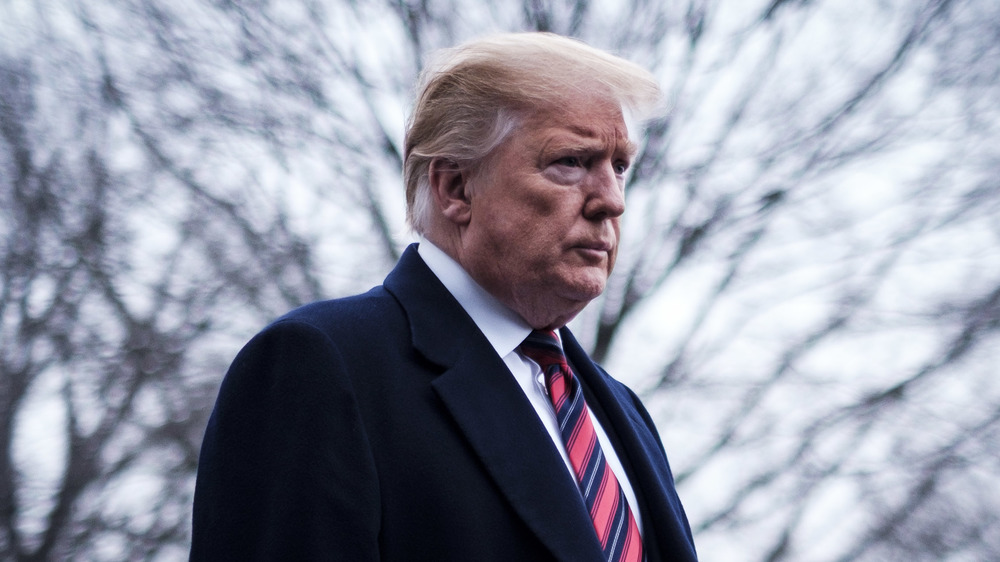 Pete Marovich/Getty Images
The phenomenon of barring Donald Trump from running for office again after an impeachment is a contentious one. According to The Washington Post, legal scholars are in debate about that possibility. Even with a Democratic majority, they would still "need 16 Republicans to convict and bar Trump from running for office again." Could they get that many?
Sen. Lisa Murkowski of Alaska became the first Republican, according to CNN, to say that she wants Trump out. The outlet notes that others are following suit.
While it's a long shot, it might be a necessary one. In a now-deleted tweet, Trump wrote on Twitter on Jan. 8, 2021: "The 75,000,000 great American Patriots who voted for me, AMERICA FIRST, and MAKE AMERICA GREAT AGAIN, will have a GIANT VOICE long into the future. They will not be disrespected or treated unfairly in any way, shape or form!!!" (via NPR).
If Trump is claiming that MAGA has a "giant voice long into the future," that sounds like he plans on coming back. The political capacity he's planning for his return is unclear, but it seems likely that Trump won't bow out permanently.