What Donald Trump Said After Breaking His Post White House Silence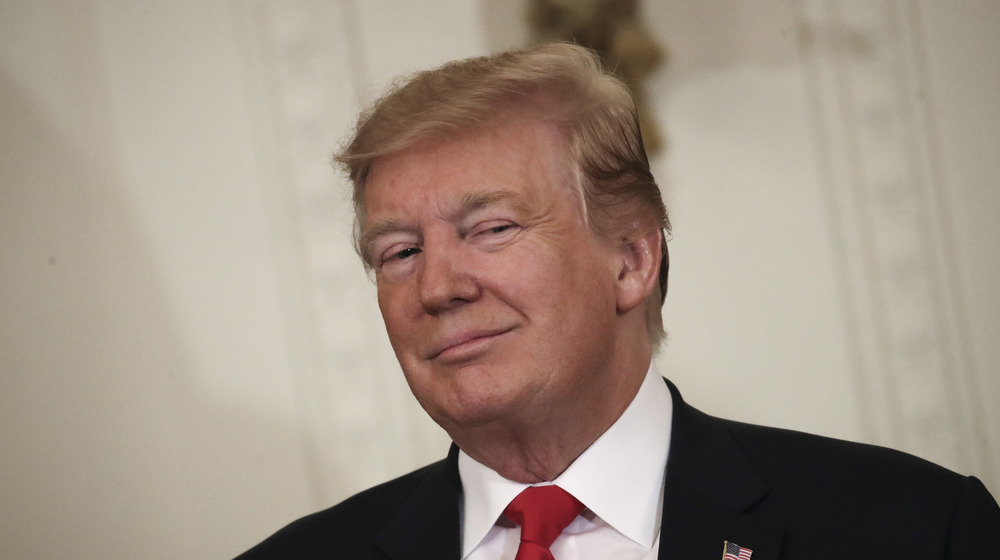 Drew Angerer/Getty Images
Ever since former president Donald Trump left the White House on Jan. 20, 2021, becoming the first president to skip the inauguration of his successor since Andrew Johnson, people have been wondering what he intends to do next as a private citizen. The 74-year-old had been suspiciously quiet as Joe Biden stepped into the Oval Office and revoked his policies on climate change, immigration, and more. Twitter, his former go-to platform, permanently banned him from tweeting on Jan 8. after Trump encouraged the U.S. Capital Riots on Jan. 6. Trump, along with his wife, Melania, moved to Florida and is currently staying at Mar-A-Lago — the resort where he spent 150 days golfing throughout his presidency, according to The Trump Golf Tracker.
Prior to him leaving office, Trump addressed his supporters and hinted that he was planning a political comeback. "Goodbye. We love you," Trump told supporters at Joint Base Andrews in Maryland on Biden's Inauguration Day, per the Associated Press. "We will be back in some form."
It seems like Trump is keeping to his word, as he just broke his silence on what he'll be doing next, albeit without any specific details. Read on to find out what he said.
Donald Trump said 'something' is in the works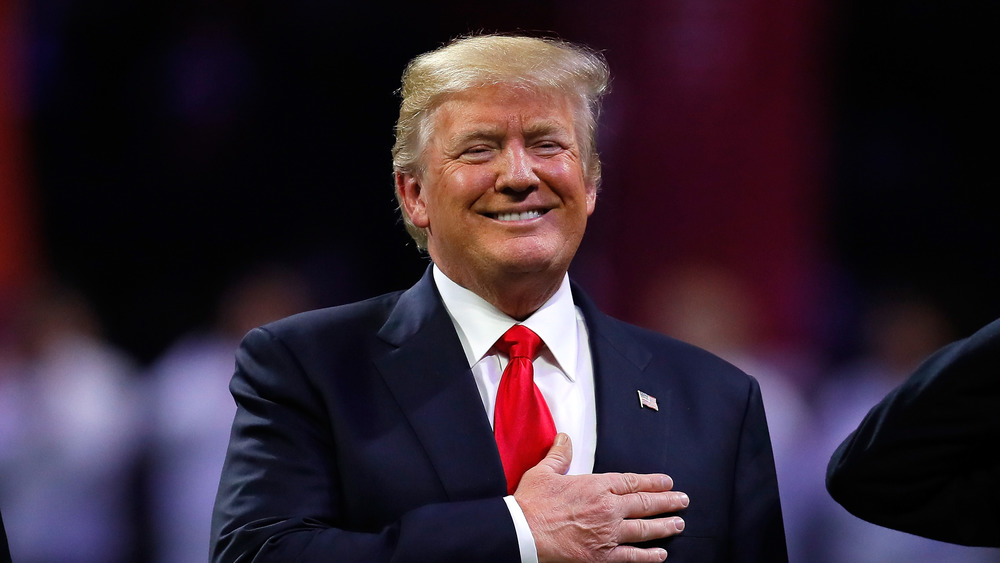 Kevin C. Cox/Getty Images
In his first public remarks since leaving Washington, D.C., Donald Trump said he will attempt a comeback, but did not state the timeline of when he intends to make his moves. "We'll do something, but not just yet," Trump told journalist Rob Crilly of the Washington Examiner on Jan. 22, 2021. 
Trump, who was known to go on tangents at press conferences during his presidency, made the comment in the Grill Room of the Trump International Golf Club where he was dining with friends, according to the outlet. The comment also marked Trump's "first words to a journalist" since leaving office, but that was all he would say after an assistant rushed in to stop Crilly from asking further questions.
Trump had hinted at a non-consecutive term run for president in 2024 after he lost the 2020 election to Joe Biden, but quickly changed his mind after being told that he had to provide a "new round of financial documents that would make him vulnerable to his ongoing criminal and civil investigations and lawsuits," per Politico.
Besides his criminal and civil investigations, Trump will also have to overcome the results of his impeachment trial.
The Senate is setting into motion Trump's second impeachment trial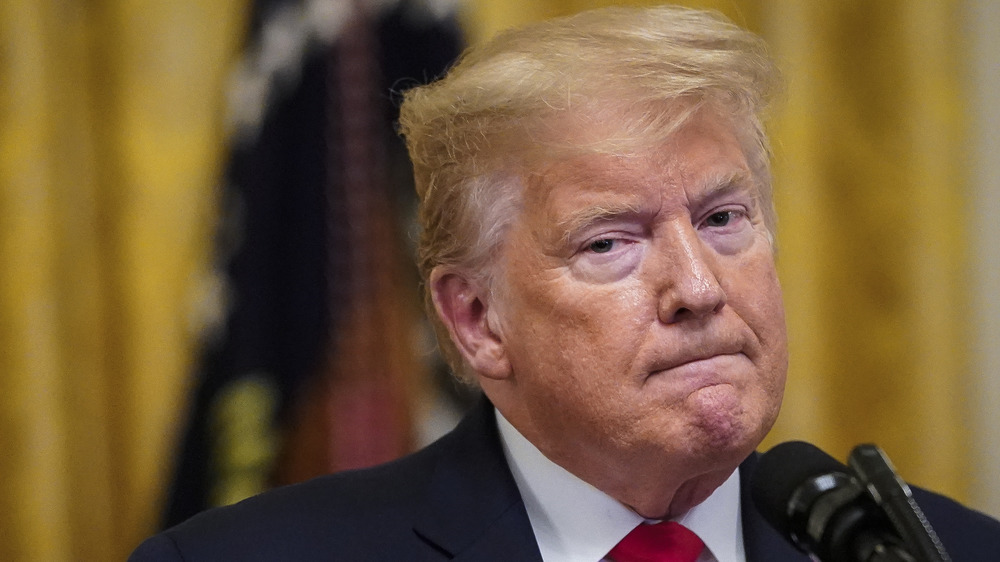 Drew Angerer/Getty Images
On the same day that Donald Trump made his first remarks about his future plans, Senate Majority Leader Chuck Schumer and House Speaker Nancy Pelosi announced the timeline for articles of impeachment on Trump, saying that his trial will start the week of Feb. 8, 2021, according to ABC News.
If Trump is convicted in the trial, he will lose his presidential privileges, including an annual pension of around $200k, funds for an office and staff, classified security briefings, and personal security, per Vox. In addition to losing those privileges, Trump will also be barred from ever running for office again if at least two-thirds of the Senate voted to convict him. Assuming every Democrat votes to convict him, 17 Republican senators would need to join them for him to be convicted.
Trump doesn't need to fret yet; his post-presidency life so far has been swell, with the former president spending most of his time on the golf course. "He needs a break," an aide told the Washington Examiner. "I think we all hope he just plays golf for a month, but he always has to be on the go."