What Donald Trump Is In Risk Of Losing Now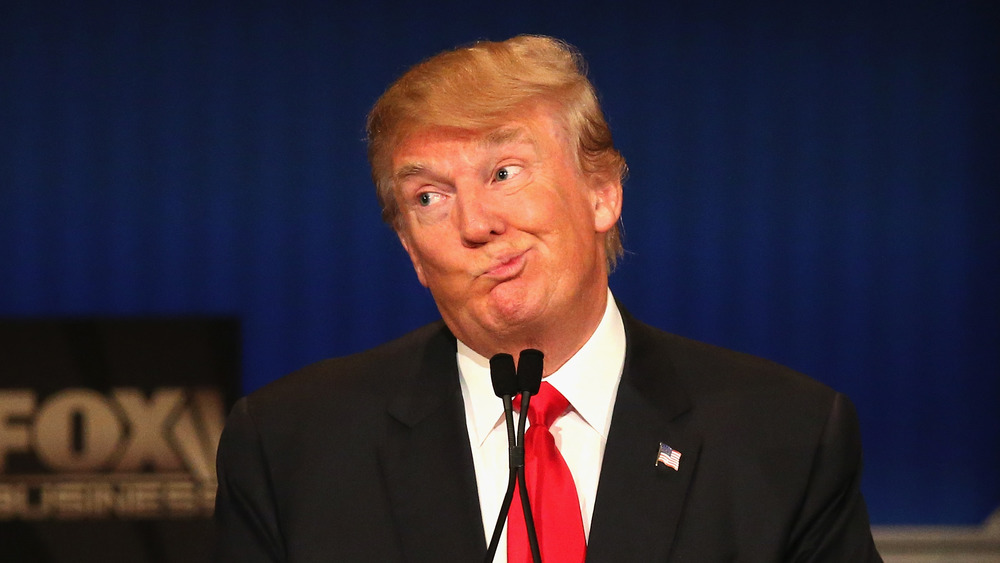 Scott Olson/Getty Images
Donald Trump has made it very clear following the 2020 election that he does not take to losing well, but it looks like he could be losing more than just the presidency. 
Aside from failing to be reelected for another term, the businessman faced a string of losses after his supporters attended his rally, which he promoted on social media, then stormed the U.S. Capitol on Jan. 6, 2021 — the same day congress was set to certify Joe Biden as the next president of the United States. Following the riot that left five people dead, Trump was banned from almost all major social media platforms, including Twitter. He was impeached by the House on Jan. 13 for "incitement of insurrection," after he "summoned this mob, assembled the mob and lit the flame of this attack," as stated by Republican representative Liz Cheney, per CNN. 
This is Trump's second time being impeached by the House during his presidency; the first time was in December 2019 for abuse of power, per NBC News. If he is impeached by the senate as well, he could lose the ability to run for office and be barred from several of the perks former presidents receive, like a travel allowance and his pension. However, there is one more thing that Trump could lose that would be gut-wrenching for the former TV star. Keep scrolling for more details.
Donald Trump could lose his vote in Hollywood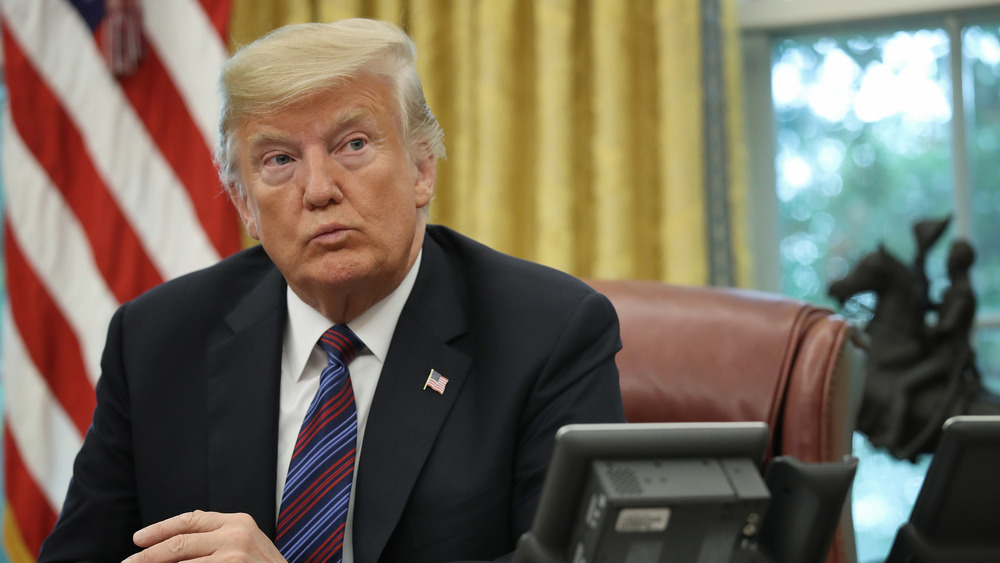 Win Mcnamee/Getty Images
Aside from his time in office, Donald Trump has regarded his television show, The Apprentice, as one of his greatest accomplishments in his career. However, Hollywood might be giving him the boot as well. 
Although Trump is currently a member of Hollywood's labor union, SAG-AFTRA (Screen Actors Guild – American Federation of Television and Radio Artists), he is facing possible expulsion following his involvement in the Capitol riots, according to Deadline. The union's board of directors was scheduled to meet on Jan. 19, 2021, for a "special session regarding disciplinary action against him." 
The meeting is only the first step, and they will still need a two-thirds vote and a hearing before further action can be taken. According to the SAG-AFTRA's constitution, members could face expulsion for "engaging in actions antagonistic to the interests or integrity of the union." In the event Trump is expelled from the union, he would lose his right to vote in the union as well as the possibility of reviving his show. Having been a union member since 1989, the expulsion would be yet another huge loss for Trump.