If Donald Trump Gets Impeached Again, Here Are The Rules He'll Have To Follow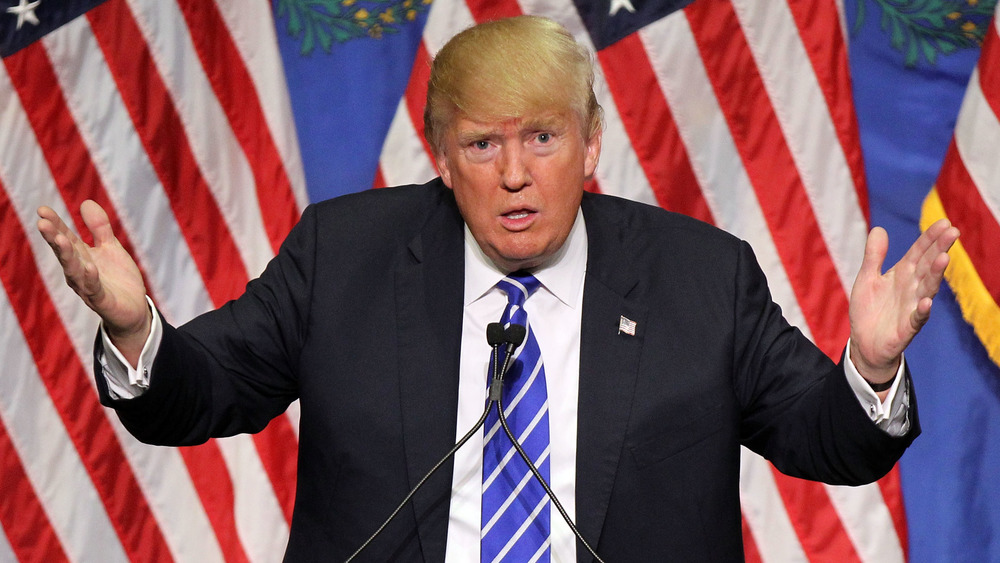 Isaac Brekken/Getty Images
It seems the first week of 2021 turned out to be just as dramatic as the year that preceded it. In a turn of events that no one saw coming (depending on who you ask), a group of right-wing extremists stormed the U.S. Capitol building and rioted in support of President Donald Trump's claims of election fraud, just as Congress sat down to officially confirm President-elect Joe Biden's November election win. 
The clash that followed resulted in serious property damage, dozens of injuries, and at least five deaths. When all the dust settled, the finger of blame was pointed squarely at one man: President Trump. After all, hours before insurrectionists stormed the Capitol, Trump hosted a rally in front of the White House where he and his children, Don Jr., Eric, and Ivanka, who also spoke, continued to put forth the president's (disproved) narrative about election fraud. President Trump then seemed to promise the gathered crowd that he would join them as they ventured down Pennsylvania Avenue to the halls of Congress.
The president did not join his supporters in the riot, but later gave a short address in which he asked them to stop the destruction and told them they were loved. Within hours of the unrest, the idea of impeaching Trump was already gaining traction. If Trump is impeached, he would make history as the only president to be impeached twice. That's pretty serious, especially because the rules of Trump's day-to-day life after he leaves office would look far different from his more successful predecessors.
Impeachment could affect Donald Trump's political future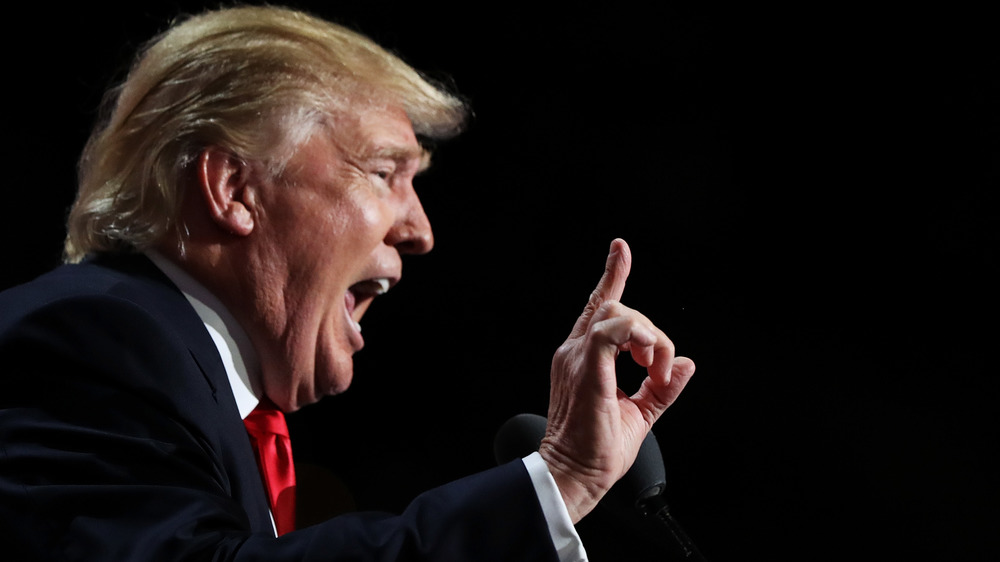 Joe Raedle/Getty Images
The fear of President Donald Trump running for or even holding office again in 2024 is one of the arguments most central to those making a case for his impeachment, which is why there is a chance he might never be able to hold office again if he is successfully impeached. Trump has reportedly considered running again in 2024, or at least threatened as much, a possibility that has alarmed politicians on both sides of the aisle.
If a president is impeached and successfully removed from office by the Senate, then the Senate can take another vote that would make it illegal for him to ever run for office again after his impeachment. This is a particularly bad time for Trump to be impeached (is there ever a good time?) because, by the time the Senate votes, it will be controlled by Democrats, who are leading the push for his impeachment, per BuzzFeed. 
However, just as important as the potential legal ramifications that would prevent Trump from seeking office again, are the social ones. To put it bluntly, being impeached, even unsuccessfully, does not look good, let alone having it happen twice. Facing a second impeachment would leave a stain on Trump's reputation from which it would be hard for Trump or his party to recover. 
"A world in which the first populist president is not only impeached twice but is convicted sends a very strong signal about which direction they should go," Professor William Howell explained to BuzzFeed, adding that the Republican party is at a crossroads and that Trump's potential impeachment only complicates the matter.
Donald Trump would have to forfeit all his post-presidential perks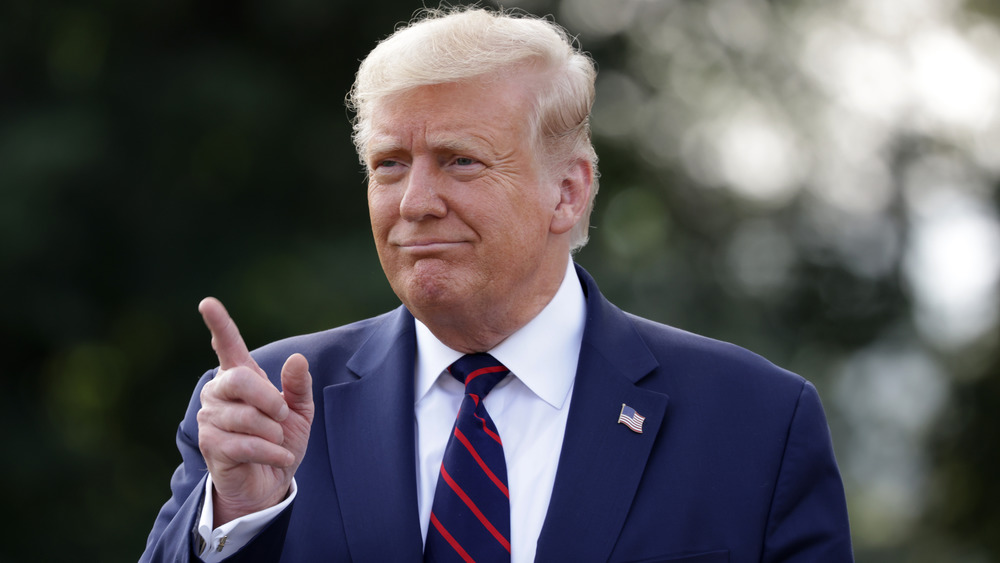 Alex Wong/Getty Images
There's a reason everyone wants to be president when they grow up, and that's because being the leader of the free world is basically the coolest job ever. The perks are nearly endless: Air Force One, the Secret Service, top designers scrambling to dress you and your family — and that's just the beginning. The real perks start when you leave office. Just look at Barack and Michelle Obama. Back in 2017, just one year after leaving the Oval Office, the former first couple signed a deal with Netflix worth an estimated $35 million, per Newsweek.
It goes without saying that impeachment would definitely leave a mark on Trump's reputation that would make big-time publishing or production deals a little more difficult to snag. But, perhaps more importantly, if Trump is successfully impeached, he will likely miss out on many of the legal perks that his predecessors enjoy for the remainder of their lives after leaving office.
For starters, there's a good chance Trump could lose his annual pension of $219,200 as of 2020. (Interestingly enough, as the first lady, Melania Trump is also entitled to $20,000 even if she and Donald do not stay together, per BuzzFeed.)
However, even though he might lose that pension, he would still retain Secret Service detail for the rest of his life, per the Los Angeles Times. For those wondering, don't worry; Ivanka, Don Jr., and Eric Trump are not entitled to any pension or Secret Service upon their father's departure, naturally or otherwise.