The Truth About Kate Hudson's Boyfriend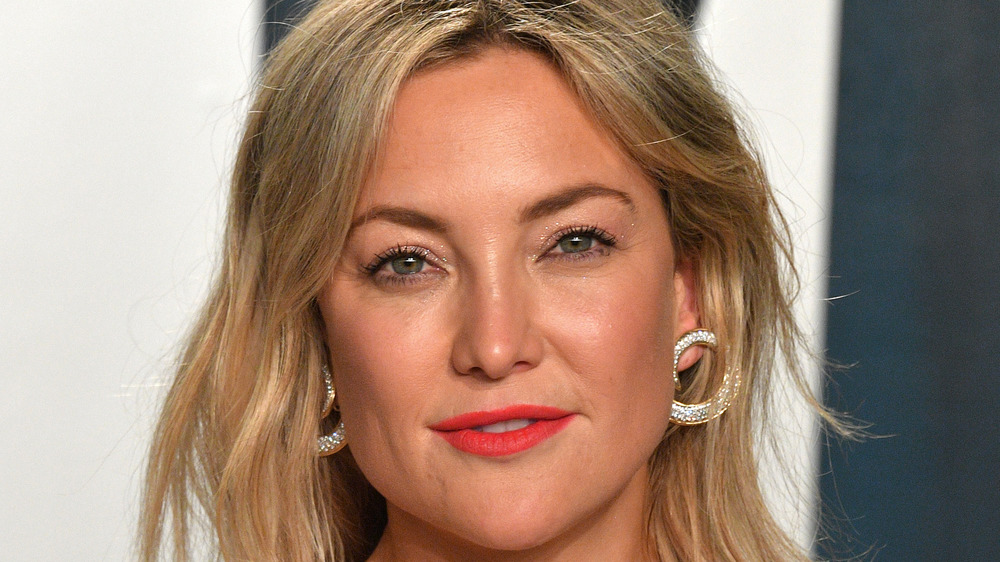 George Pimentel/Getty Images
Kate Hudson shot into movie stardom with her role in the 2000 drama Almost Famous, for which she won a Golden Globe and was nominated for an Academy Award for Best Supporting Actress. She has since been a staple of the big screen, appearing in dozens of successful movies like Fool's Gold, Bride Wars, and How to Lose a Guy in 10 Days. The plot of How to Lose a Guy in 10 Days follows a journalist (played by Hudson) trying to write about how to get a guy to leave her in 10 days, and her interaction with a man trying to do the opposite. The film is wildly popular and is even slated to get remade into a television series, per Good Morning America.
While How to Lose a Guy in 10 Days elevated Hudson to rom-com queen status, her real love life hasn't always been so picture perfect. Over the span of two decades, Hudson has been married and divorced, engaged, and welcomed three kids with three different men. However, she has never given up her quest to find her true match, and now, it looks like she may have found him in boyfriend Danny Fujikawa. The two made their romance public in 2017 when they attended the world premiere of Snatched together. Since then, they have traveled the world together and welcomed a child. So, who is the man who has Hudson's heart? Keep reading to learn the truth about Kate Hudson's boyfriend.
Kate Hudson has known her boyfriend for years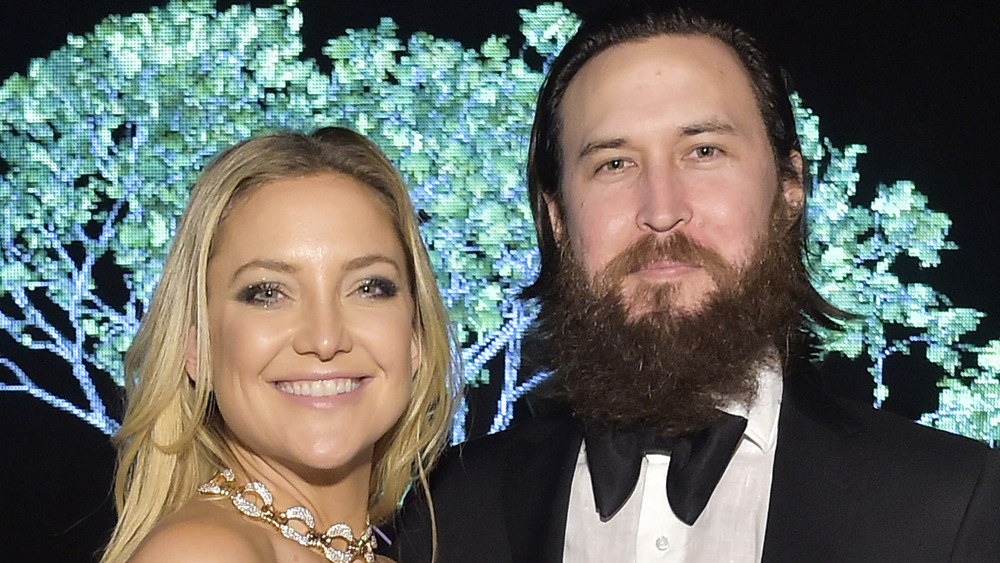 Stefanie Keenan/Getty Images
While they were first romantically linked in 2016, as reported by US Weekly, Kate Hudson and Danny Fujikawa have known each other since the actress was pregnant with her first child. "The first time I met Danny I was 23 and enormously pregnant with Ryder. His step sisters are my best friends @sarafoster @erinfoster and so it goes we have been in the same circle for over a decade!" 
Hudson revealed in an Instagram post celebrating their first date anniversary in 2017. "A year ago today Danny took me on a hike and what I thought was just a hike with a family friend turned very quickly into an unexpected first date," she continued, adding that no romantic moves were made during the outing. "So on our 15th year of knowing each other we were able to open our hearts to each other to feel so much pure love and it's been truly incredible." 
The pair announced their pregnancy in April 2018 and the Something Borrowed actress gave birth to her third child, a baby girl named Rani Rose, in October of that year. "Everyone is doing well and happy as can be. Our family thanks you for all the love and blessings that have been sent our way and we send ours right back," she said when she announced the news.
Danny Fujikawa is a musician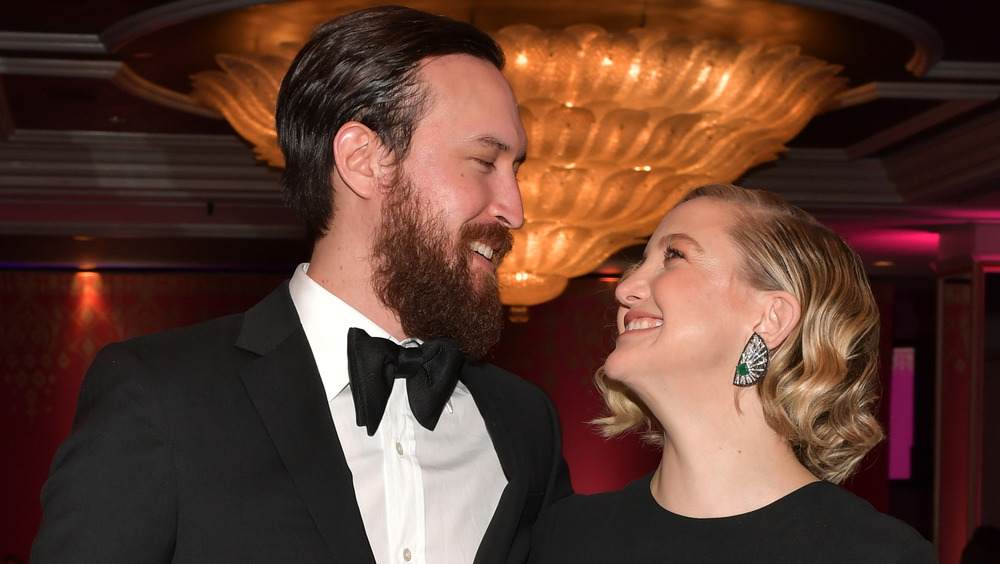 Amy Sussman/Getty Images
Besides being completely head over heels for Kate Hudson, Danny Fujikawa loves music. He studied the art at NYU, but left early to "travel the world and play musique," as stated on his LinkedIn page. He also founded Lightwave Records in 2013 and is the former lead singer and guitarist for folk rock band Chief, which he founded with his brother Michael Fujikawa, per Harper's Bazaar.
Chief is currently not together, and Fujikawa is fairly quiet on social media. However, from his minimal posts, one can gather that he is a dedicated husband and father. Hudson even mentioned to The Telegraph in August 2019 that they have thought several times about getting married. "We think about that a lot. Marriage is definitely not a golden ticket — it's not going to solve any challenges in a relationship. But as someone who's lived through ... well, trial and error, I think that the symbolism of marriage, that commitment, is more important to kids than we sometimes think," she said.
As of this writing, they have not walked down the aisle. However, they have been enjoying each other's company while quarantining during the coronavirus pandemic. Hudson told Andy Cohen in 2020 (via Entertainment Tonight) that she wouldn't want to endure the pandemic with anyone else. "He's just the best," she said.