Kayleigh McEnany Lets Out Her Feelings About Rush Limbaugh's Death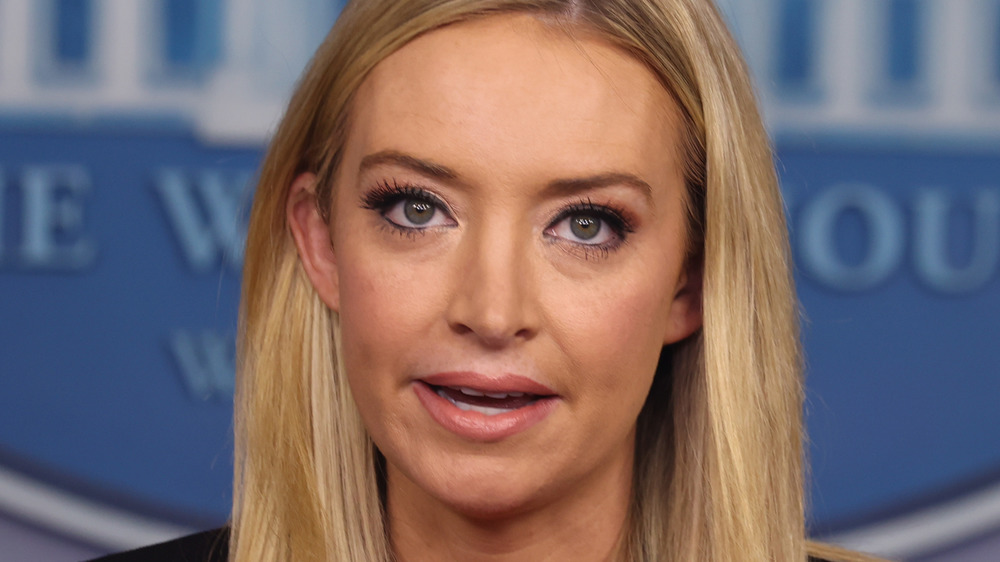 Tasos Katopodis/Getty Images
Rush Limbaugh, conservative radio host, died on Feb. 17, 2021 at age 70, and former White House press secretary Kayleigh McEnany explained how she feels about his death in a three-part Twitter thread soon after the news broke. Though widely criticized for promoting racist, misogynistic, and anti-LGBTQ views and conspiracy theories, Limbaugh was lauded by many in the conservative political party as an influential voice and right-wing thought leader.
Limbaugh's wife announced his death on his radio show, The New York Times reported. She stated, "It is with profound sadness I must share with you directly that our beloved Rush, my wonderful husband, passed away this morning due to complications from lung cancer."
The radio host was known for his outspoken criticisms and mockery of those on the left wing of the political spectrum, and some of his most memorable quotes include saying that feminism was designed "to allow unattractive women easier access to the mainstream" and calling global warming a hoax. In the era of former President Donald Trump, he bolstered theories about the "deep state" and compared COVID-19 to the common cold. A devoted Trump supporter, Limbaugh was also granted the Presidential Medal of Freedom by the former president.
Kayleigh McEnany said she grew up listening to Limbaugh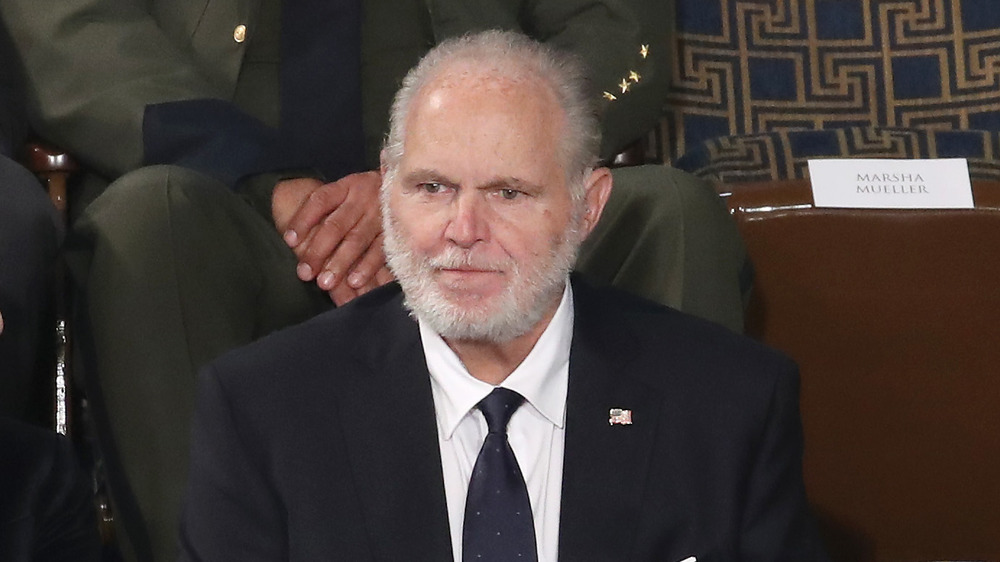 Drew Angerer/Getty Images
Though largely reviled by the left, conservative radio host Rush Limbaugh was beloved by his right-wing listeners. In response to news of his death on Wednesday, prominent Republican figures like former White House press secretary Kayleigh McEnany came forward to express sadness at his passing and offer condolences to his family. McEnany wrote a three-tweet thread honoring Limbaugh, who was one of her inspirations.
"Rush Limbaugh had unrelenting boldness to proclaim the truth. Watching his wit, passion, and willingness to hold the media accountable informed my entire career," she wrote, adding that she grew up listening to his show in Florida with her dad.
"My fellow classmates from my all girls Catholic school knew if they road [sic] in my car, we would be listening to Rush Limbaugh," she stated. "I am the definition of a 'Rush Baby,' and it's not just me. There are tens of thousands of us all across the conservative movement."
She finished her tribute with praise of Limbaugh's lasting legacy. "He has built a legacy that will endure for many generations to come and will continue to inform our country," McEnany tweeted. "Thank you, Rush, for all you have done for this nation. The United States of America is better because of you."